Where to start…
(extensively updated 2023-10-26)
I initially asked a couple of geocaching friends what they did, and it was evident their visits were stopovers onto somewhere else. It is possible do visit many sites from day-trips while staying in Reykjavik. However, this was my travel destination. While doing a couple of day trips from Reykjavik is fine, the traveling back and forth eats up a lot of valuable vacationing.
I tried a couple of guide books Moon Iceland: With a Road Trip on the Ring Road and The Mini Rough Guide to Reykjavik for initial fleshing out of itineraries. The former lays out a rough route for the ring tour while the latter is primarily the capital and a few day trip options. I'm exceedingly fickle on lodging, choosing either to stay in a dorm-style place (Midgard Base Camp, The Barn) to save a buck on overnights where the lodging is unimportant beyond being a place to shower/sleep, or going for a small apartment (Thingholt) if I'm there a few days, need to do laundry.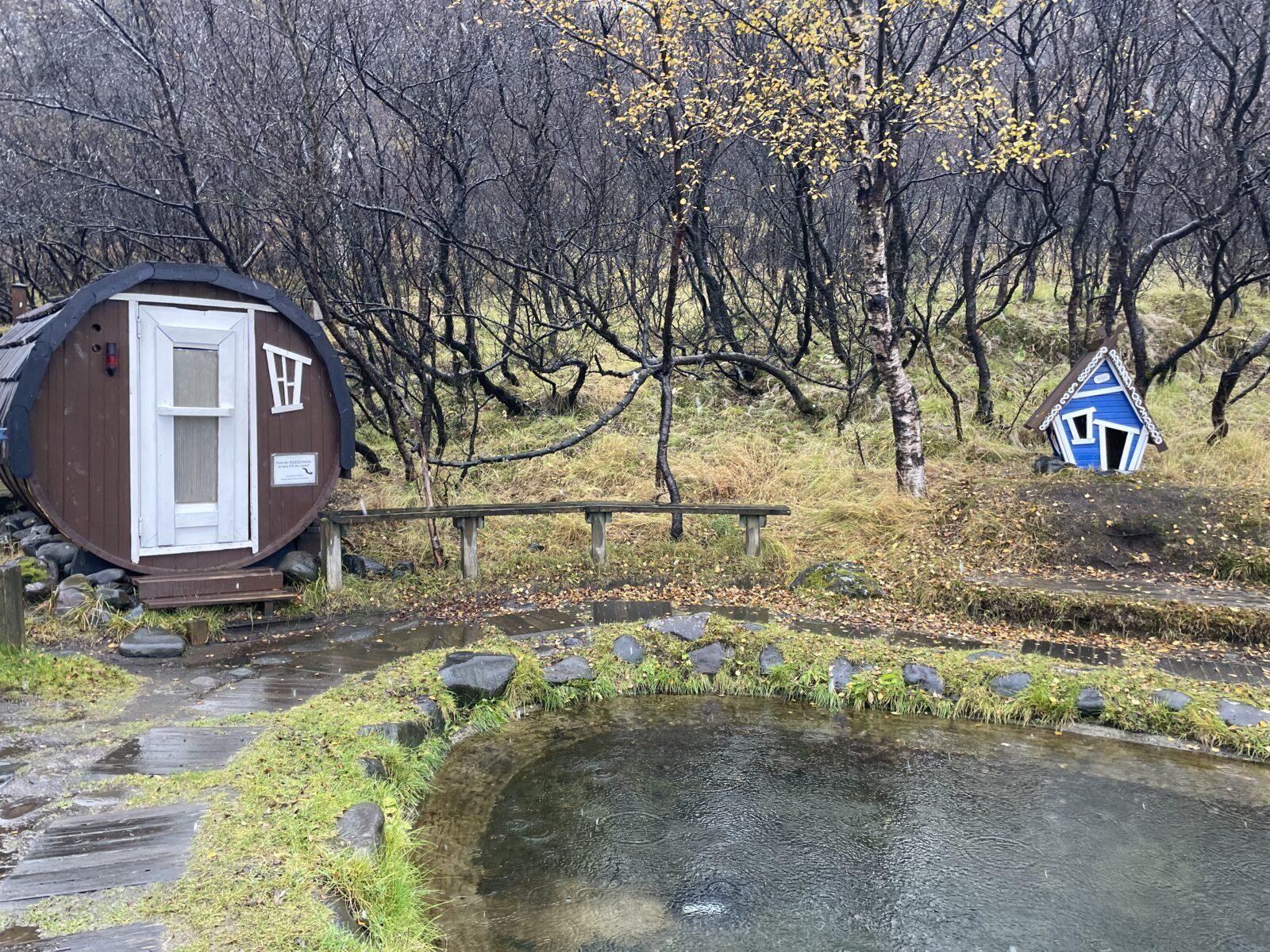 To plan my route, I started looking at a professional tours like on Guide to Iceland. Its starter itineraries are pretty good for estimating timing, and they make it easy to upgrade lodging or book add-on activities each day through their pre-selected list. Ultimately, I wanted some more flexibility at certain points in the middle because (at that time) I was planning to do some radio stuff. What is less clear to me is what happens in a bad weather situation where everything goes catawampus. (More on that below.)
Once I generally decided on doing a loop, Claire's e-book by ZigZagOnEarth was the most useful guide I found because it had a simple map of Iceland with major points drawn on it. Each point had a two-page summary with photo, a (subjective) rating on the wow-factor and the estimated crowd sizes. There are also parking coordinates and additional options listed. Only absence is whether a fee is required (as it was for both).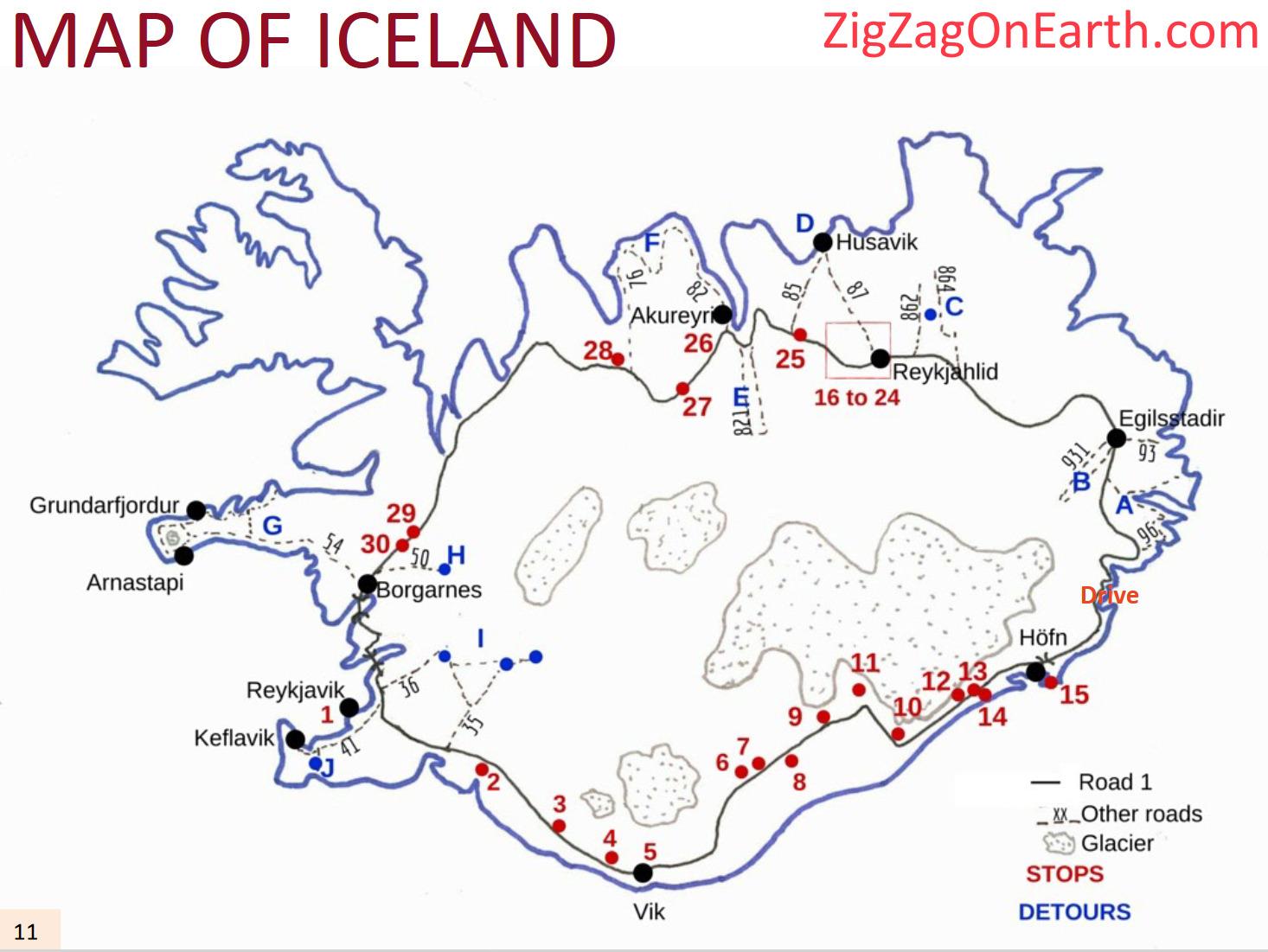 Both of these channels were excellent sources of general information:
I had been keeping abreast of the weather each day through Vedur and Safetravel, so I was pretty aware there was a storm approaching. Also, helpfully, the rental car company sent me some texts warning me. I had to "forfeit" the lodging in Hofn because it was within Booking.com's no refund window. However, I still had time to cancel the stops in Myvatn then manually booked in the middle until I figured out what to do next. Other people were caught when the roads closed.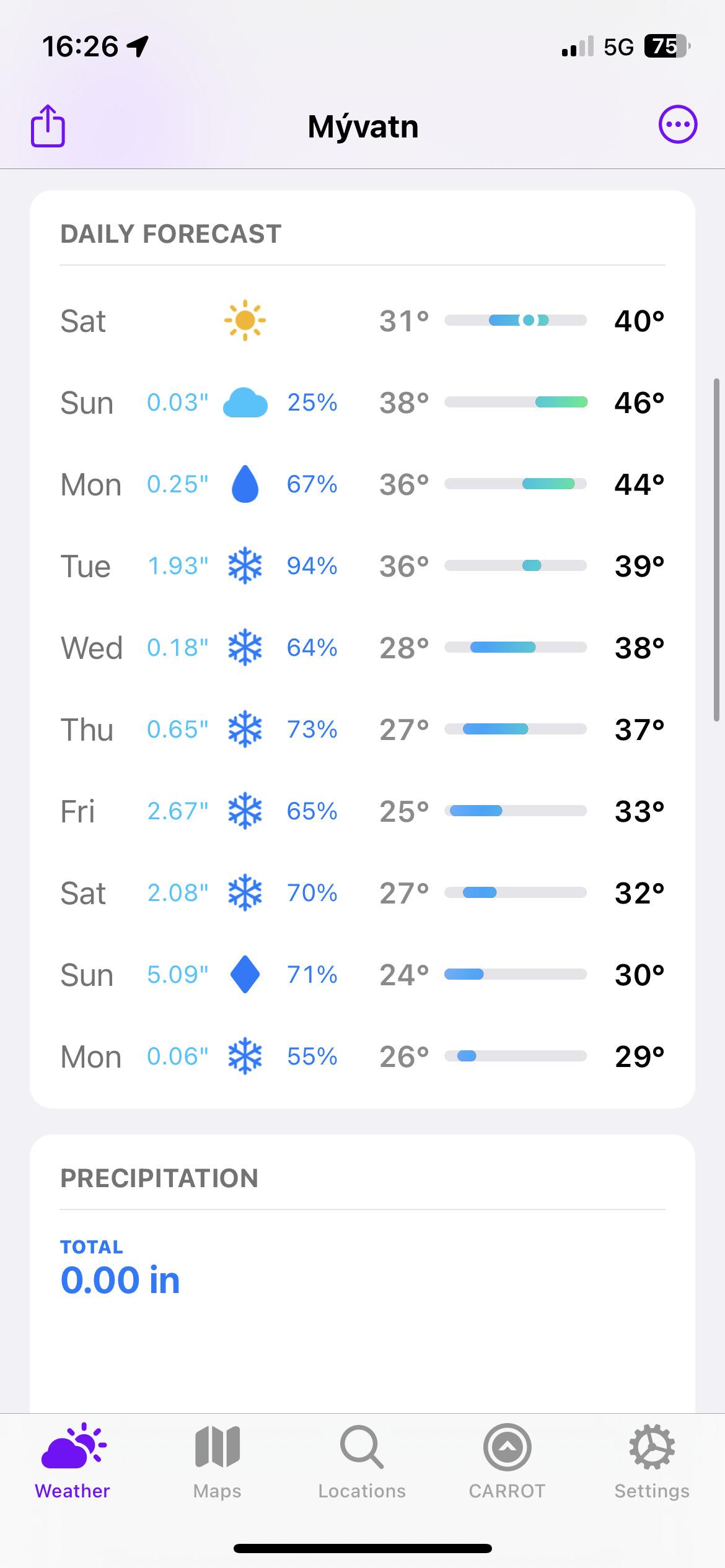 Language
While I did attempt to learn some Icelandic, everyone was fluent in English. (It's one of five languages they learn in school.)
Rental Cars
There are several companies that offer rental cars. I went with Geyser.is because it's a local company, had a good reputation, and offered "used" cars that came with free "better insurance coverage" that reduced potential liability for damage to the glass or by sand, ash, or gravel.
An U.S. Driver's license is acceptable in Iceland for renting a car.
The compact car I rented was a Hyundai i20, four doors, and the capacity for one large bag in the trunk compartment (and not much else). It had "summer tires," and for the most part, was perfectly fine for getting around. Which is to say, at no time did I feel I needed a 4WD vehicle on the main roads. When I had to park in Reykjavik, I appreciated having a small car.
The only issue I ran into was driving back to Reykjavik, the segment of Highway 1 outlined in the red box below crosses higher elevation. Portions were icy and there were spinouts. I just drove annoyingly slow and smooth. Once to the point where 1 and 39 intersect, it was fine.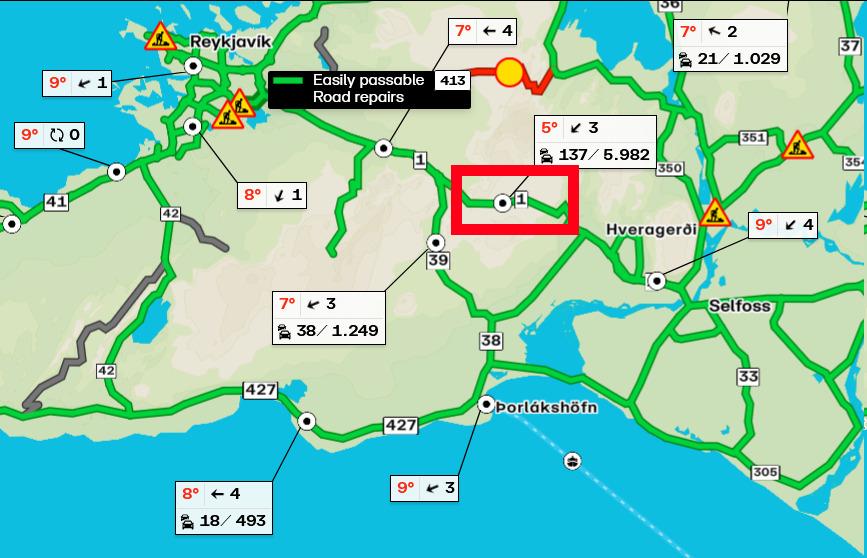 (Studded tires, which are legal after November 1st, would have been nice on this segment.)
There are several online guides on the safetravel.is site that highlight peculiarities of driving in Iceland. Things to know:
Get in the habit of parking with the car facing upwind (where you can) and opening the door with both hands. Wind can be fierce and snap the doors off or door ding my rental car.
Learn the most common road signs. The ones to worry about are one-lane bridges, transitioning to gravel, and watching out for animals. If you hit an animal, you may owe compensation to its owner.
You will need to be very comfortable driving in traffic circles on highways, or willing to learn quickly.
Iceland speed limits feel lower than you're probably used to. Generally, they're 30, 50, or 90 km/h, with an occasional 70 or 80 thrown in. Cruise control was indispensable.
Do not stop on the road to take photos.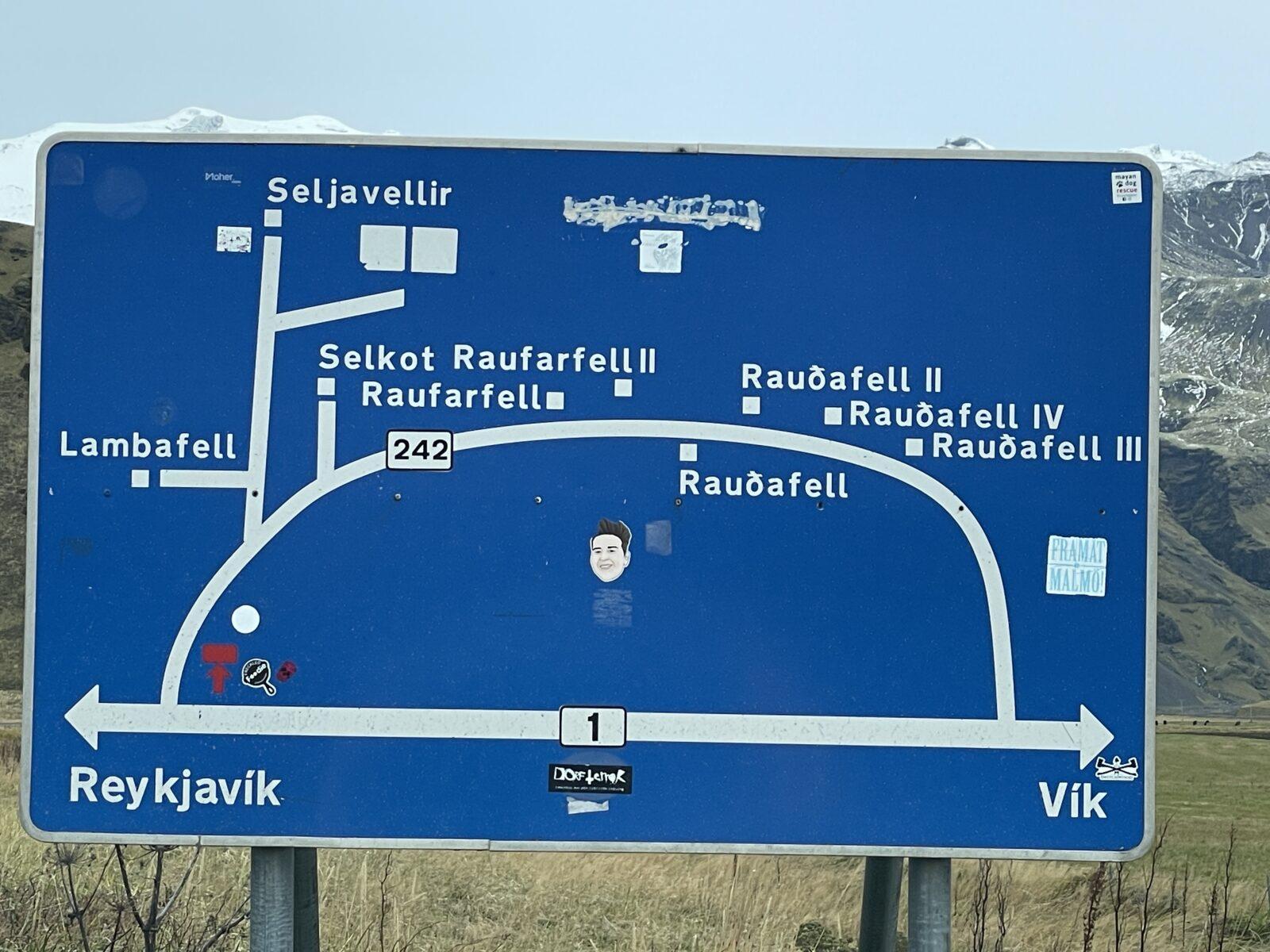 A separate GPS is unnecessary. Signage is excellent and each town has a map at a pullout off the Ring Road. If you're still worried, pre-download Apple or Google maps (or Maps.cz) onto your phone and you'll have navigation.
Parking
In Reykjavik, parking is generally available in paid lots placarded by a sign P1 – P4. P1 is the most expensive and limited to 3 hours. For overnight parking downtown, This P3 lot was a few blocks from my lodging. Weirdly, P3 lots can be cheaper than P4.
If you park, find the payment kiosk. The parka.app was baffling and would have likely netted me a ticket.
Connectivity
Fantastic. Cellular coverage is excellent along populated areas. You can buy a physical SIM in the airports. However, since many modern phones support eSIMs, I found it helpful to buy the 50€ prepaid Orange Travel Europe eSIM for my phone online and install it before leaving Seattle.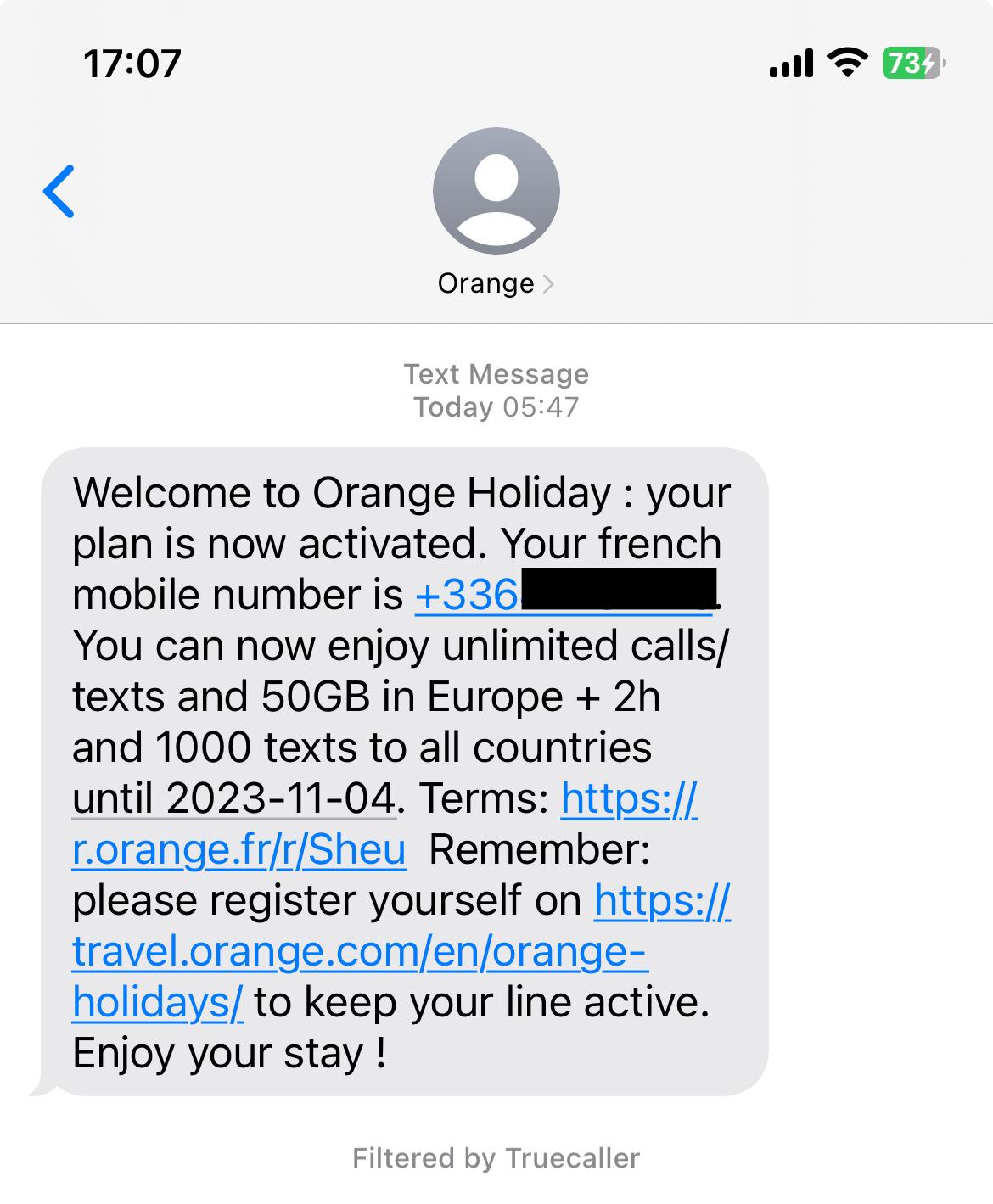 After we landed, I turned the phone on, enabled the eSIM, entered its pin ("0000") and waited nervously as the phone went through the slow (~20-25 minutes) service activation process. It provided up to 50Gb of data (including for subsequent travel to Czechia and Germany), device tethering, and a French phone number for texting and calls for 28 days. (It's renewable, but one would need to provide a passport to comply with French "Know Your Customer" laws.)
I used about 2Gb of cellular data a day during my trip, most related to uploading photos, geocaching, and maps. Connectivity was generally fine and it switched between local carriers fine. The only problems I had was first starting in a new area, e.g., landing in Czechia or London, where it would take a long time to negotiate consistent signal. I assume this is it identifying itself as Orange, the local provider (e.g., Vodafone) needing to do some back-end work, and that just takes 15-20 minutes to sort out. Every place I stayed at had WiFi, and the connection was fast.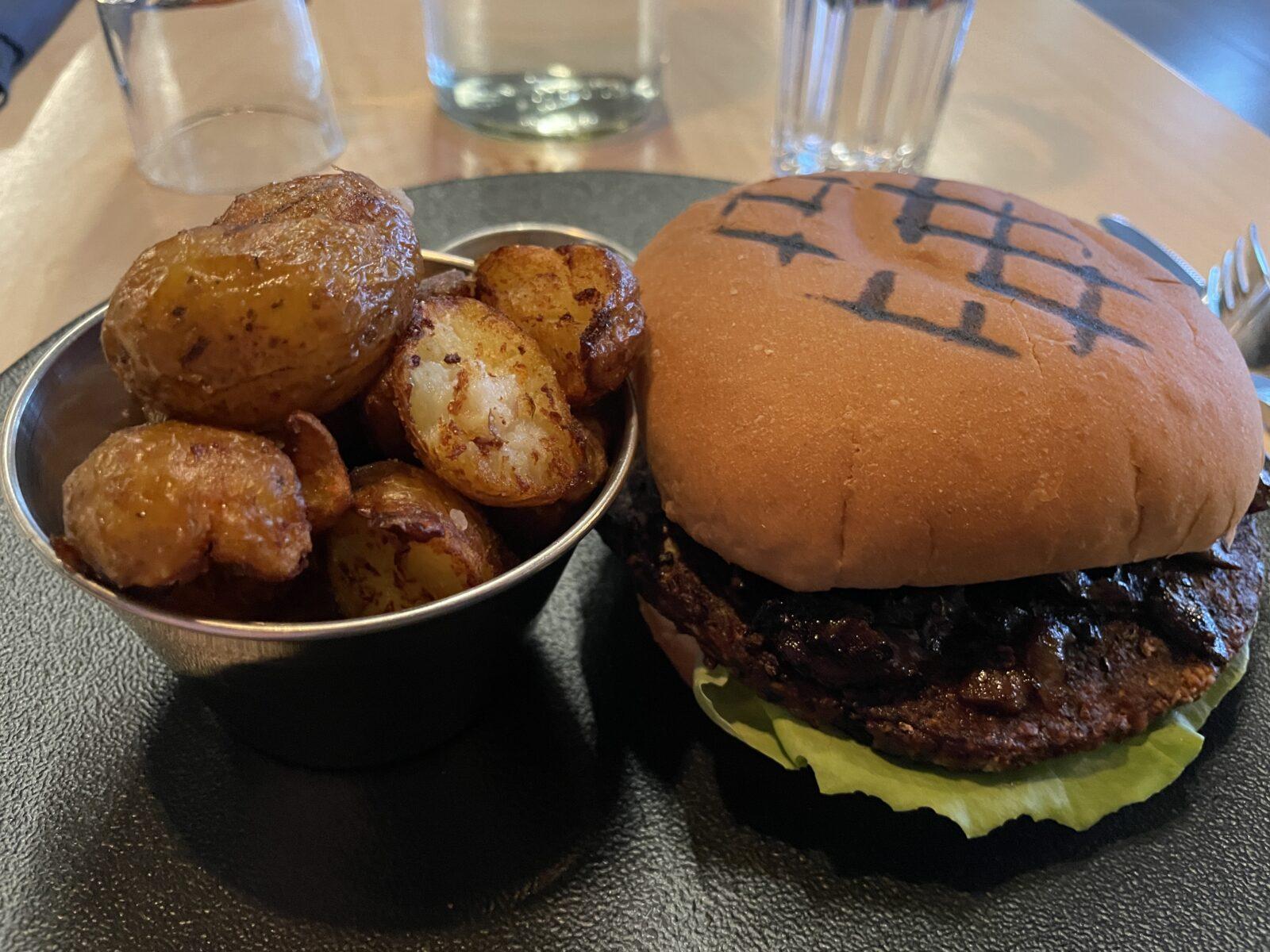 The rental car place offered a mobile WiFi hotspot (12 hour battery life, so it could be tucked into a backpack when hiking) for 10€/day that uses the local Icelandic providers. Being unsure how well my eSIM option would work, I had it as a hedge so my US phone number would be accessible through WiFi calling. While the device worked as promised, I would not rent one next time. When connected to the mobile WiFi, I couldn't simultaneously operate Apple CarPlay because CarPlay relied on the car's WiFi.
In retrospect, the separate phone number was not as useful because people (hi Karl!) used Whats App or email. And when I was in the room, my US number worked on WiFi. (As I discovered when my daughter lost her wallet and I was getting fraud alert calls at 10pm in Czechia, trying to explain to the agent that…)
Currency
You will not need cash. There are some rare cases where coins are needed, such as ancient parking meters or ancient pay toilets. Everywhere else, scan your credit card. If you disregard this and use an ATM to get cash, always decline the conversion.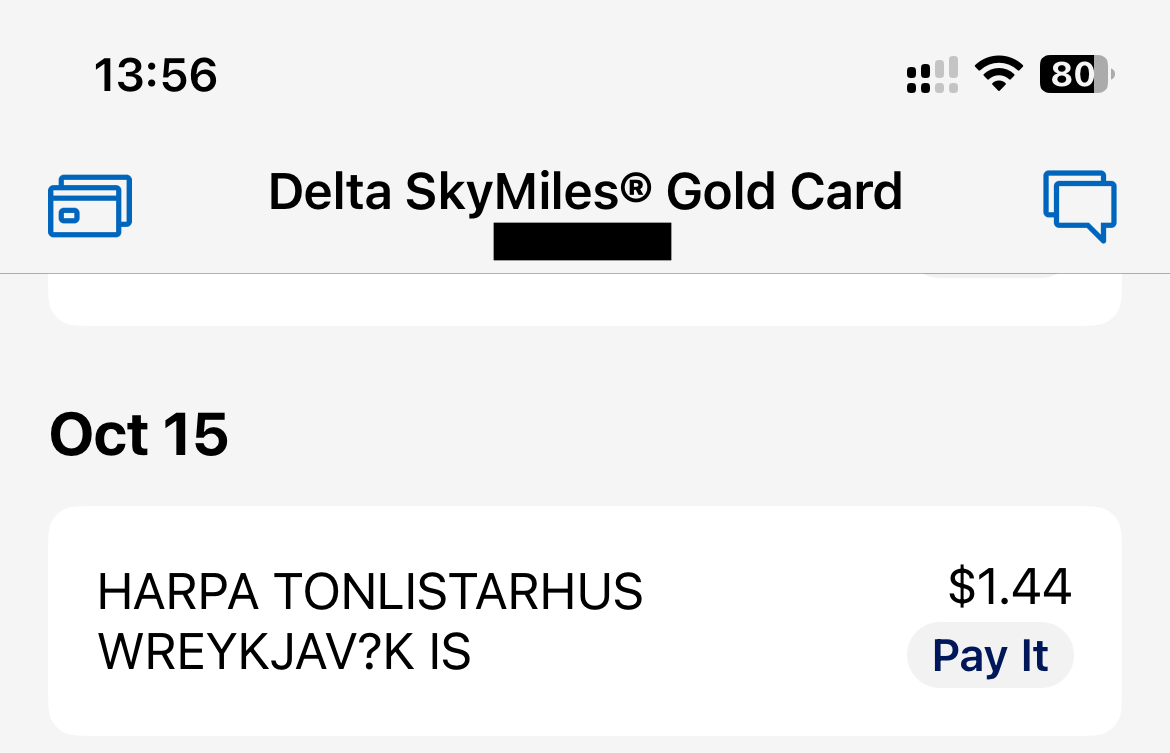 Gas Stations
Both gas and diesel are readily available at unattended (automated) stations like N1 or Orkan. Know that you will need a card with a PIN. In the U.S., this is not a credit card. Up until this trip, I had been resisting debit cards because they lack many protections one has with credit cards. However, a debit card works fine for fuel.
Procedure is to select the language (English, Icelandic, German) first. Insert your card, enter its PIN. Do not select fill up as it will place a ridiculously large hold (~$250) on your account that will clear out 2-3 business days later in favor of the actual amount pumped. I found choosing 5000 or 8000 ISK (about $55) was enough for the rate I was driving. There were suggestions that you insert your card a second time for the receipt, but none of the pumps tried seemed to work this way.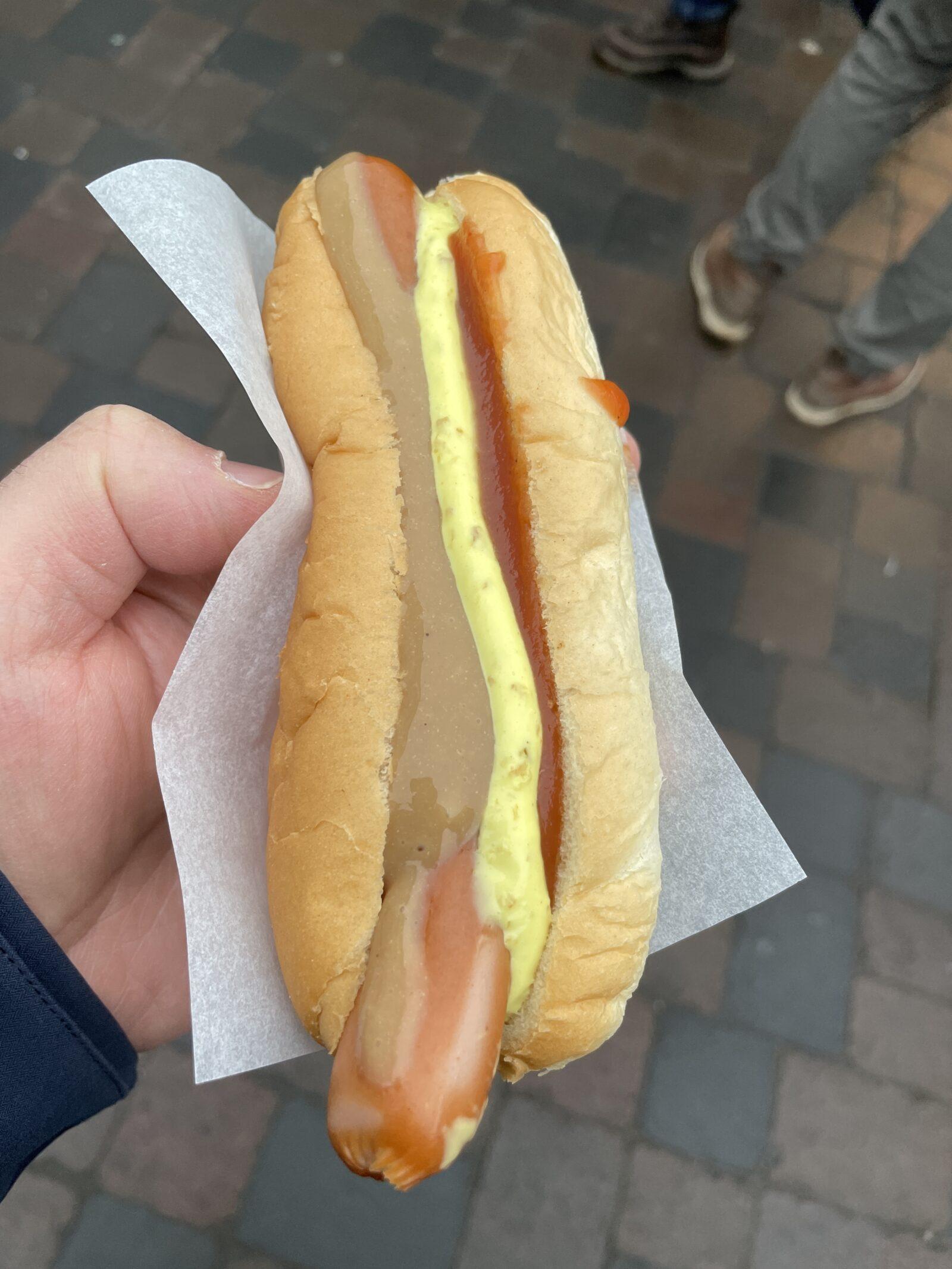 Gas station hot dogs are supposed to be pretty good, as they're 80% lamb. I didn't get far enough out from populous areas that I needed to rely on this knowledge. 100% of the gas stations (N1, Orkun) I went to were self-contained kiosks, no humans nearby.
Grocery Stores
Krónan (smiling yellow fruit) and Bónus(pink pig) had a good selection of items suitable for a traveler. You have to bag your own things. If you didn't bring a bag, you can purchase one. I loved the skyr (consistency like Greek yogurt, but it's technically a cheese). There were several ready-made items – the chia and granola was fine, sandwiches were blah. I stuck to fruit, milk, cheese. However, this being Iceland, the fruit was not always taste. Weirdly, you can find bananas everywhere. And, not weirdly, fish jerky.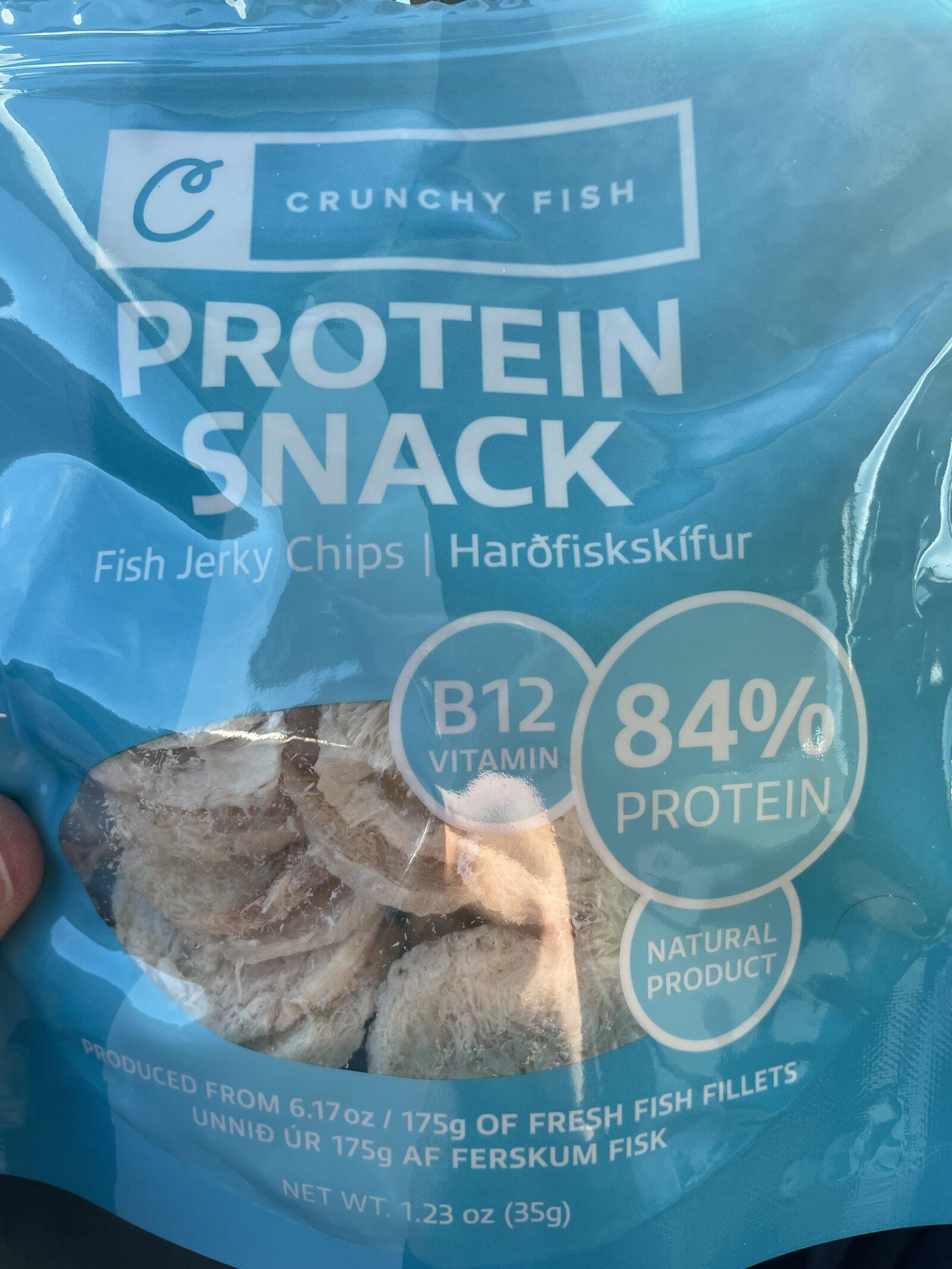 Lodging
I had pre-booked everything before leaving, fearing availability would be as limited as it seemed to be in downtown Reykjavik. For this time of year (October), there seemed some flexibility everywhere else except Vik, and that only meant I'd need to continue to the other town. On next visit, I'd try to keep things more flexible in the event plans change.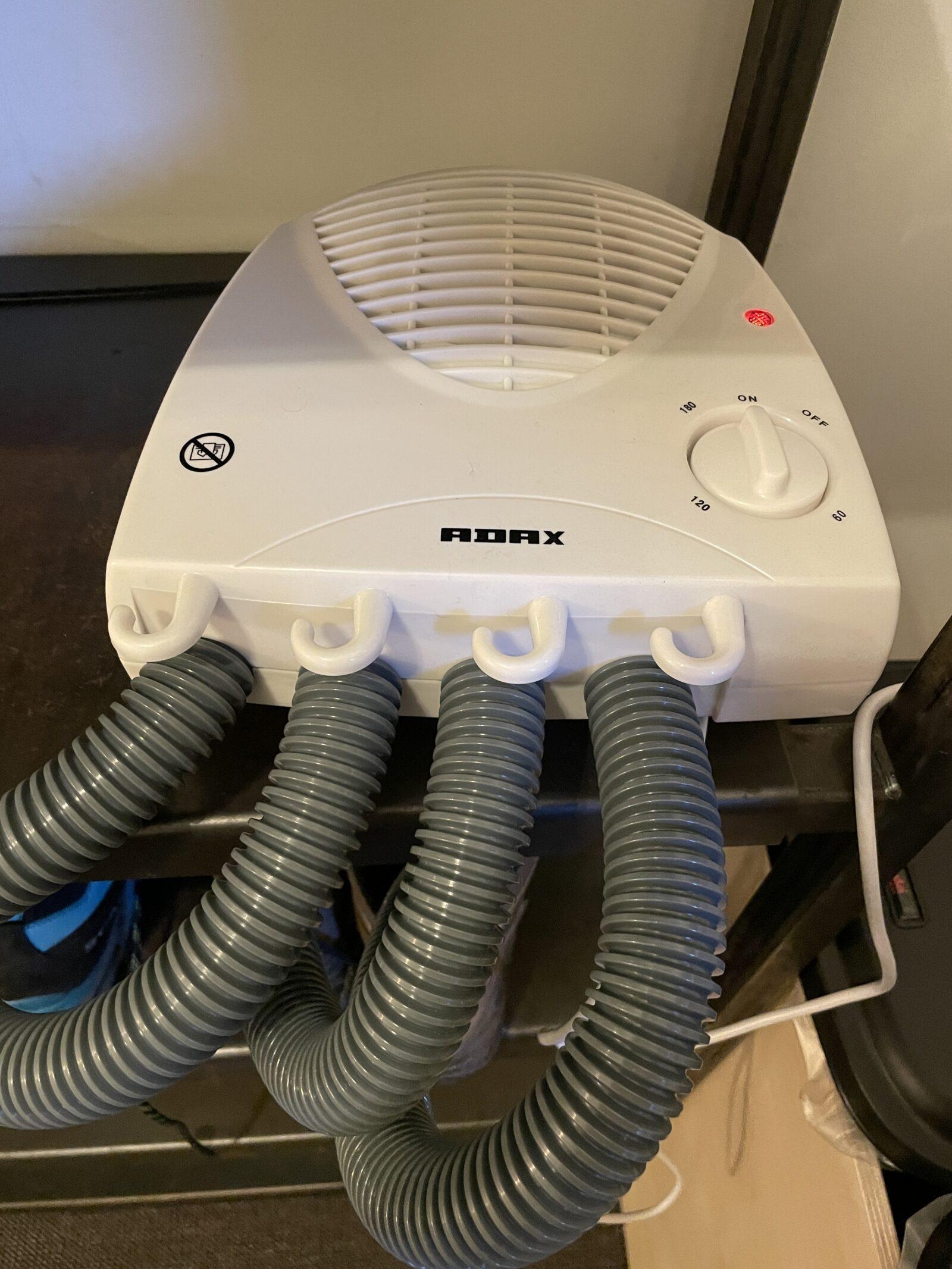 Hostels were a perfectly fine option, especially for a single traveler. Typically there would be 4 or 6 bunk beds to a room, stacked two high, with a set of drawers at the bottom to stow things. There were cubbies, a bench and hooks to hang jackets. It was customary to leave your shoes on a shelf outside of the room as they can be stinky. In at least two places, there was a hot air blower to dry out boots.
Dorms are co-ed, unless you specifically request otherwise and it's offered. They can be twin beds or doubles, intended for couples. Every dorm provided sheets, a towel, a pillow, and a comforter to keep warm.
There is a curtain that blocks most of the light. As one who runs hot, I found it uncomfortably humid by the early morning because the curtain keeps the heat and moisture in. You really should plan on bringing a sleeping mask and earplugs. (Holy shit, some of those people could snore.)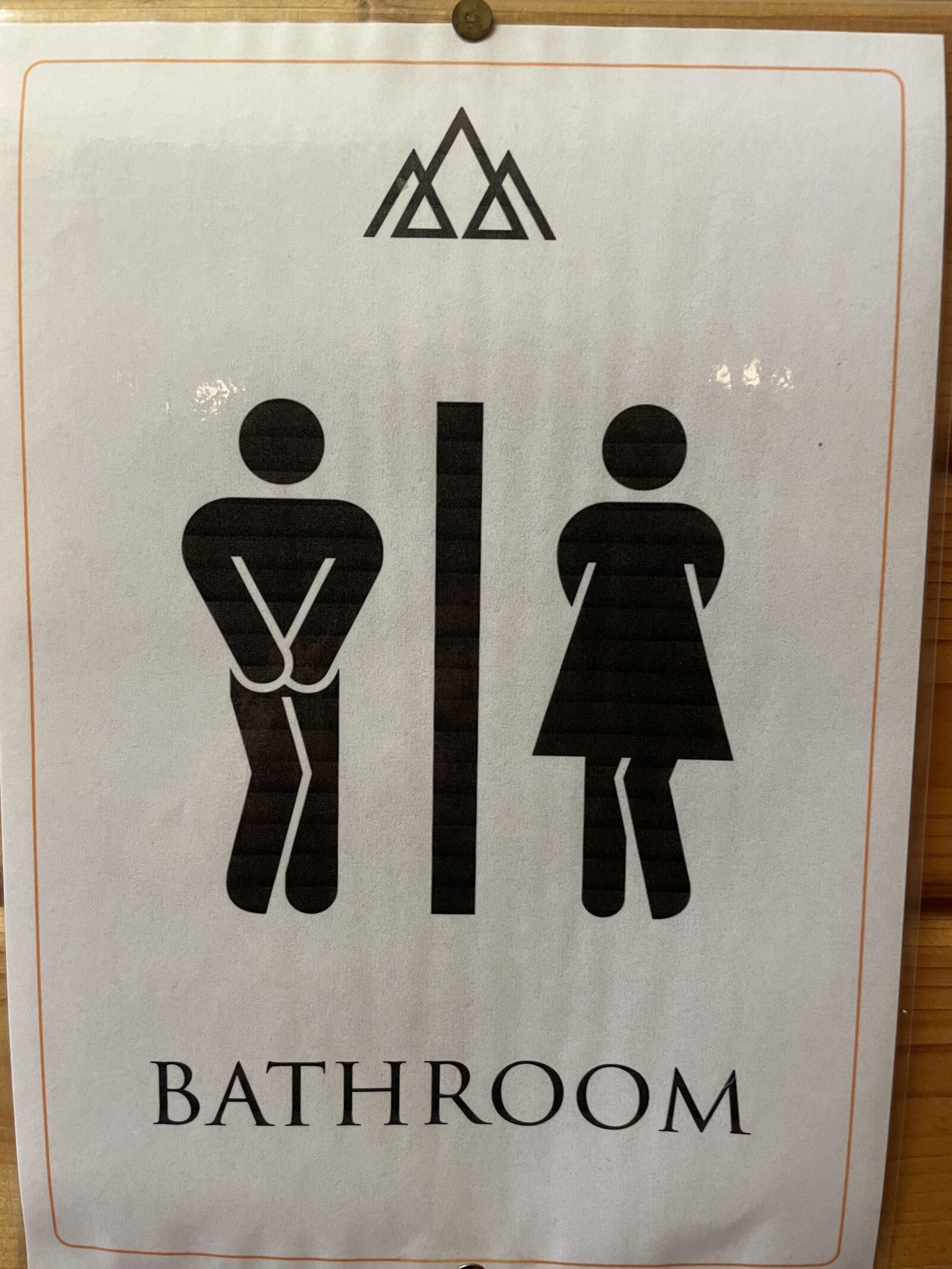 In each bunk was a light and a 220V socket (see below).
Showers are separate, individual rooms, shared among all dorms. In the bathroom, were individual toilet stalls are floor-to-ceiling walls and a door that locks. (For someone who takes slow poops, this was ideal.) The main room is for brushing your teeth, shaving, filling water bottles.
Before using the spa, you were obliged to take a full shower, with soap, and scrub your hairy bits.
The hostel is "closed" for the day to do cleaning, usually from 11:00 – 15:00.
If a breakfast option is available, it typically starts at 8:00.
Tipping
It's not customary. (Not that Icelanders don't love money). Also prices stated are inclusive of all taxes.
Power
Like most of Europe, power is 220V AC and uses a type C connector, the one with two pins. I found this helpful for charging devices. Some adapters will automatically adjust and just need the little type C adapter. These are cheap. I had no problem finding outlets to charge things. In all of the hostels I stayed at, the bunk had a light and an outlet.
Laundry
Having lots of layers adds up on a trip this long, especially given the likelihood of getting soaked or muddy. It seemed like I should plan to do laundry at some point. However, from my chair in Seattle, there were very few laundromats listed. I found one in Reykjavik, and if I was going to do the loop tour, there was another in Egilsstaðir in eastern Iceland.
This is where the hostels were helpful. Midgard Base Camp had a single washer and dryer unit. Tokens, and a laundry detergent pod, could be purchased (about 1000ISK) from the front desk. As many of my base layers were weird, I had to air dry them for a while. The abundant radiant heaters provided lots of places to do just that.
Tours
During my trip, I had signed up for several paid excursions. A quick recap: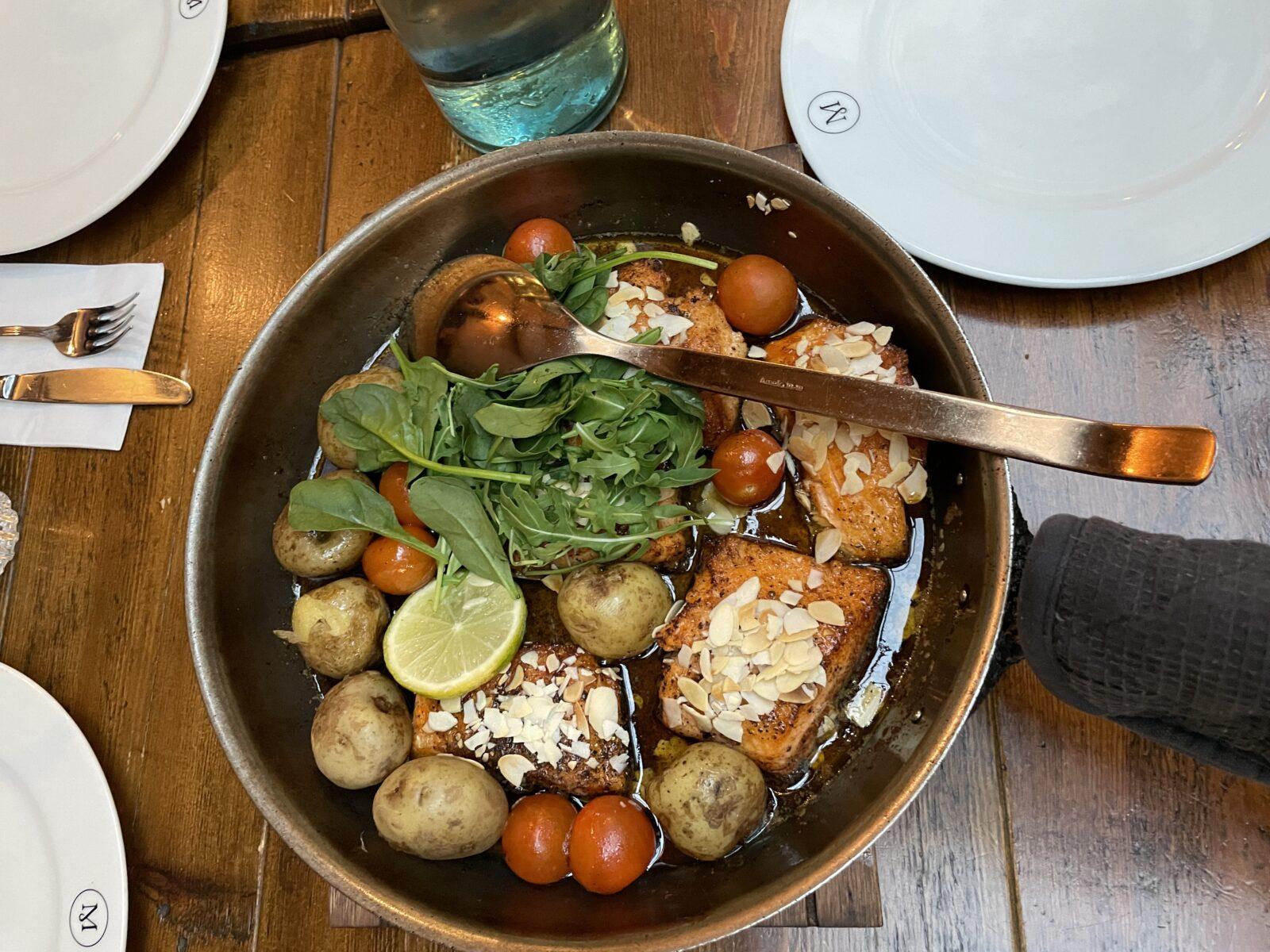 Northern Lights Tour, Reykjavik – 3 out of 5, would not do again. Large group (19 people) Although it's listed on the Wake Up Reykjavik site, the tour is run by Reykjavik Outventures. Despite my providing email and phone, there was no communication from them. The pickup point was a total shit show since it was going to be a clear night. Next time, I'd just consult forecast maps and try to find a spot about an hour out of town.
Sólheimasandur plane wreck – 2 out of 5, would not do again. Solo. There is a (paid, through parka.app, 750ISK) parking lot just off the Ring Road. From here, you can walk (~50 minutes each way) or pay for the shuttle (3000 ISK for the round-trip, leaves every half hour). It's cool, spooky, and I found the geocache… not something I need to see twice.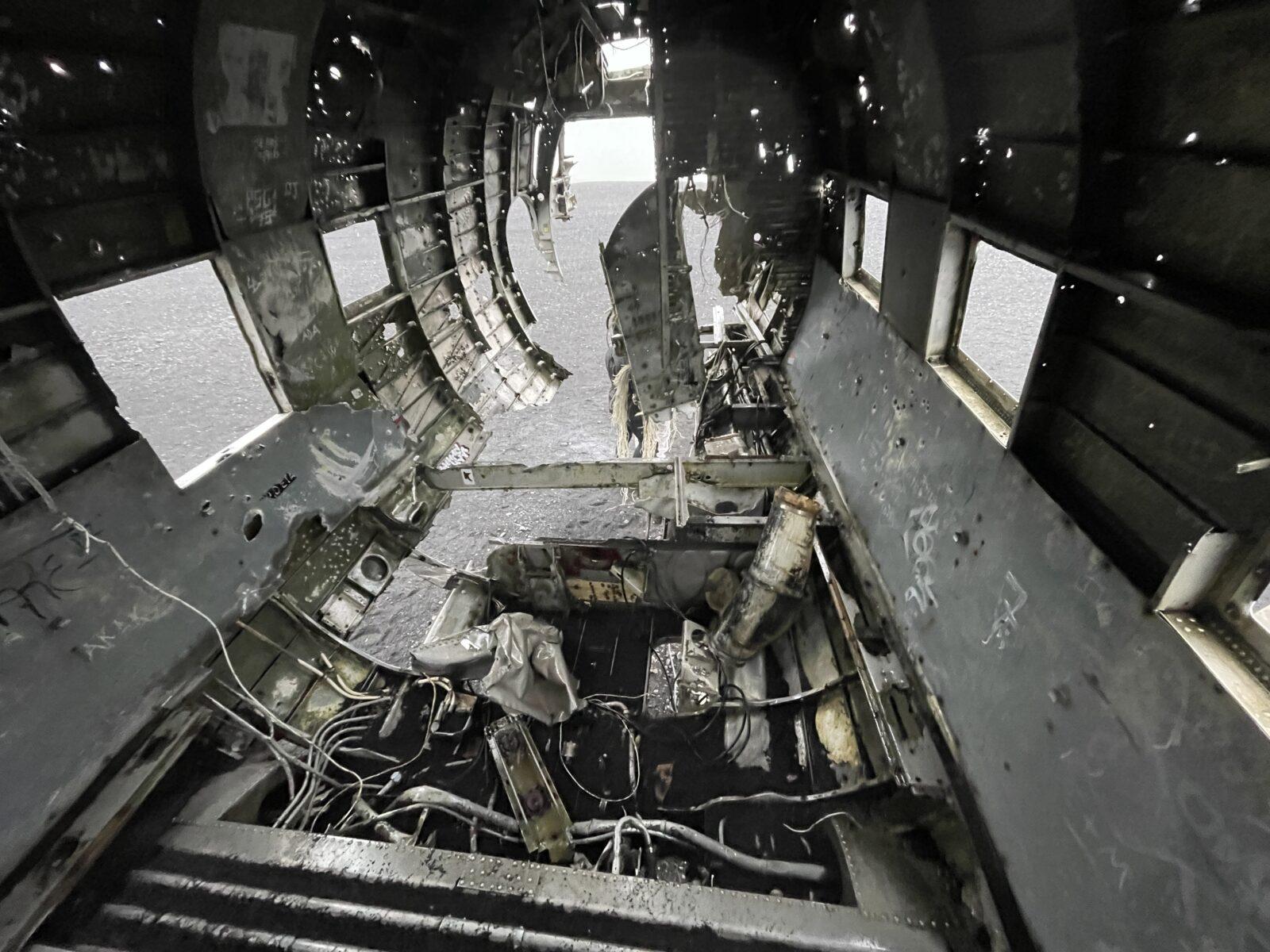 Katla Ice Cave – 2 out of 5, would not do again. Small group (7 people). This is a man-made entity, that is easier to access than the natural kind. The site is in terrible shape due to climate change, and relatively small. 95% of the hiking was from the parking spot to the beginning of the glacier. Lots of standing around while the guide shored up the wooden connector bridge.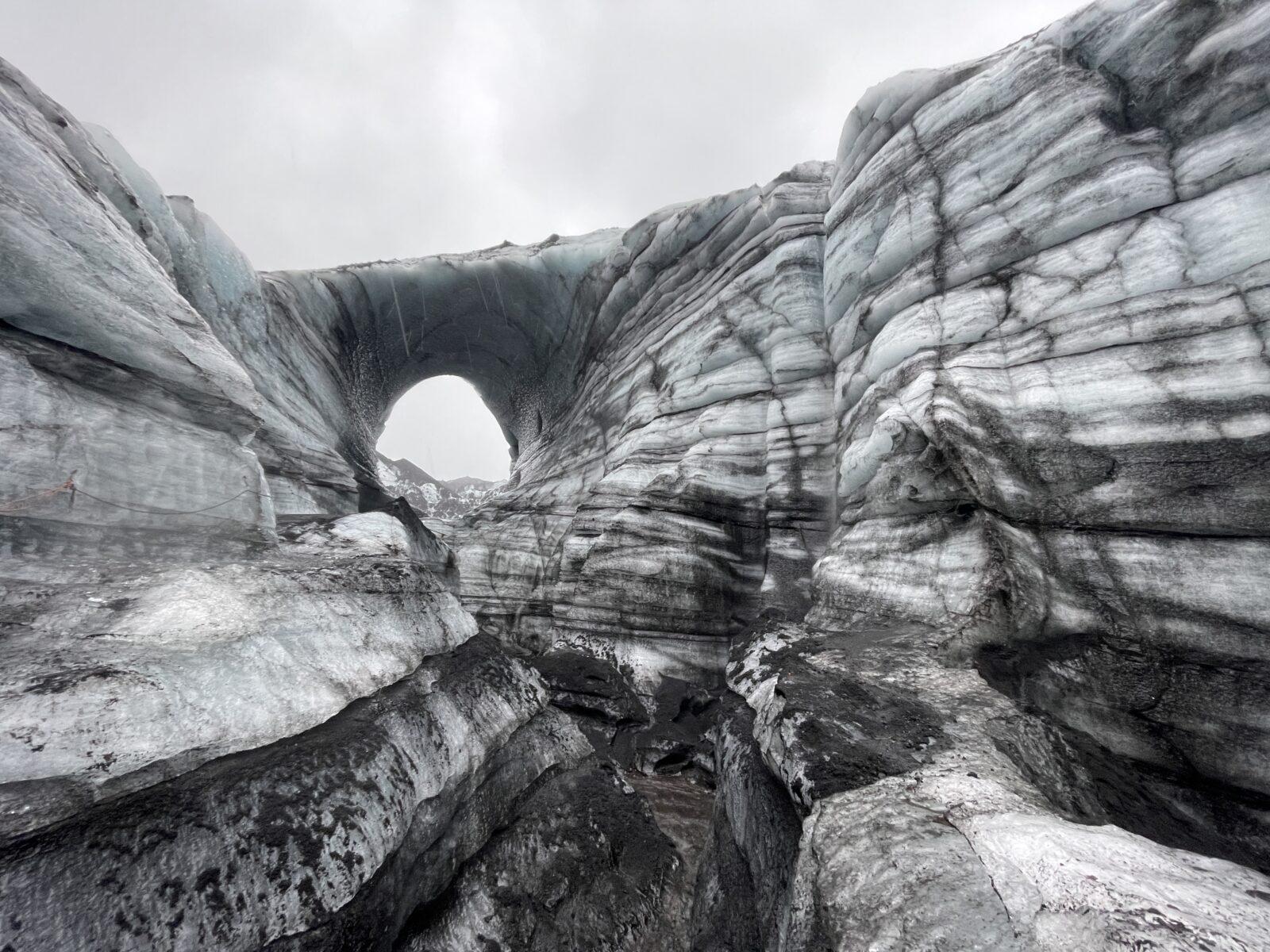 Midgard Surprise – 5 out of 5, would do again. Small group (7 people). This is a day-tour based out of the Midgard Base Camp hostel, which I happened to be staying at more than planned due to weather. The "Surprise" part is the route is decided by the tour leader that day. Ours was a trip to Eyjafjallajökull's, viewing Gígjökull and some slot canyon waterfalls. I appreciated having someone take me to places I wouldn't have otherwise been able to get to in an economy rental car with summer tires.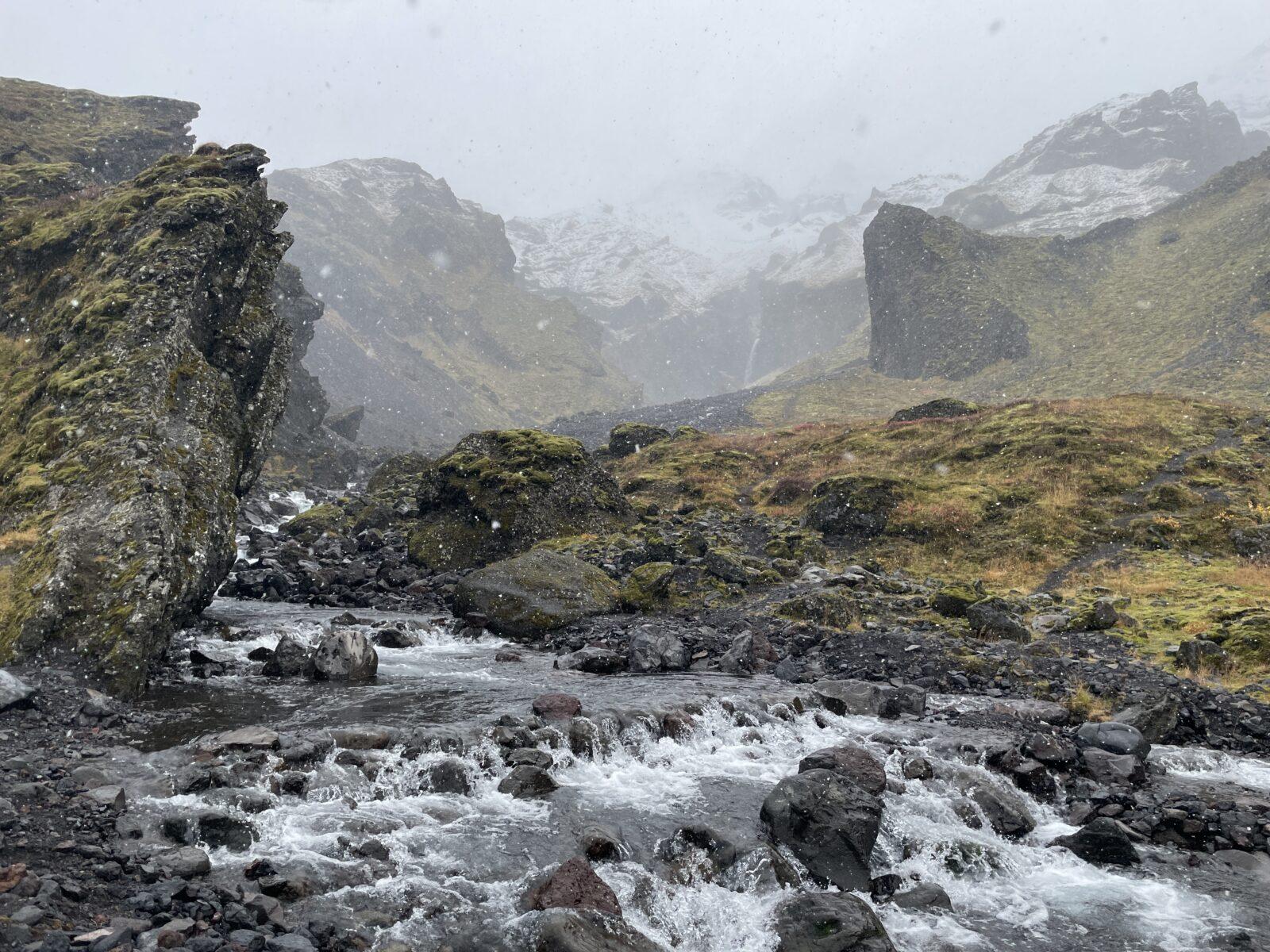 Sky Lagoon – 4 out of 5, would not do again. The spa is nice, I enjoyed the alternating hot and cold water of "The Ritual," and the post-spa breakfast was nice. Glad I did it early in the day. Next visit, I'd seek out more local spa options.
Jokusarlon Zodiac Tour – Cancelled due to weather-related road closures.
Snorkeling Adventure Tour in Sifra – Cancelled due to the waiver requirements. This is another case of a tour on Wake up Reykjavik's site being offered by Arctic Adventures, who requires a doctor's note for certain situations (e.g., high blood pressure). This wasn't communicated when I booked. By the time I found out, it was a couple of weeks before my trip and I didn't feel right pestering my overworked doctor for something that, had I known, could have been done during my last visit.
It is possible to do several tours while based in Reykjavik. For example, there is a Snæfellsnes Peninsula option where you're picked up from any bus stop downtown and do the excursion for the day. This would be a great option if you were doing a stopover trip and didn't have access to a rental car. However, a third of your time will be in the 19-passenger vehicle. Not only will you be driving between stops as you pick up people (few who will be on time or in the right spot), there's a two-hour drive to the first site.
Smart Traveler Enrollment Program (STEP)
After having a rough itinerary, I looked into resources available from the government. One of the most helpful was the US Department of State's Travel Advisories. In addition to the longer, official pages (Iceland) describing the country, It provides concise, very useful summaries of important information for each destination such as entry requirements, which side of the road they drive on, and safety issues.
For example, the Iceland page notes that crime is generally very low, but "Be aware that downtown Reykjavik can become disorderly in the late night […] hours as people are leaving bars," something Karl alluded to in one of his videos on "Is Iceland Safe?" tl;dr: It's the opposite of Australia-safe.