… must come to an end. For my last day, I had an early reservation at the Sky Lagoon, which is an Oceanside geothermal lagoon closer into town. I just could not get myself interested in the Blue Lagoon on this visit. Although I brought my swimsuit, I ended up renting one so I wouldn't have to deal with a wet garment in my suitcase.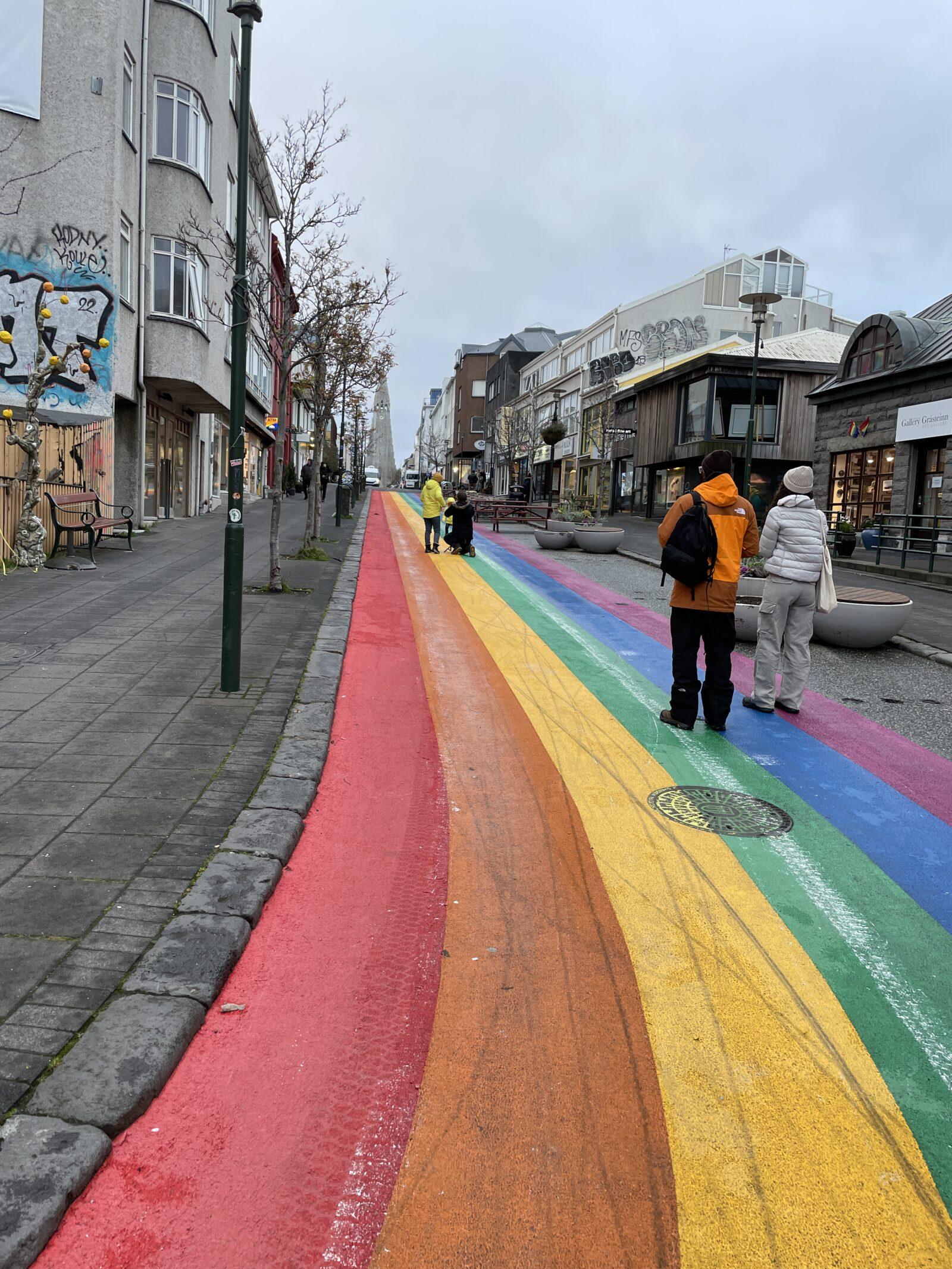 Sky Lagoon's "The Ritual" is eloquently explained on their website, but I would summarize as alternating between hotter and colder forms of water. Towards the end, you rub oily salt on your body, then walk into a steam furnace until you absolutely cannot take it anymore, grope for the exit, and take a normal shower. The transitions, especially hot to cold, are surprisingly invigorating.
I did not want to be obnoxious, and left my camera in the car. It is fair to say the view from both the "lagoon" and the sauna are outstanding. I had a good time, and am especially glad I went when they first opened, as it had become quite crowded when I left.
Two things I learned.
1. Before using any public pool, one is obliged to shower. And by this I mean not just rinse off, but wash nether regions with soap. Many Americans are sheepish about this and will pay extra for the private locker room privilege. I have reached the age where my frugality has become stronger than my being self-conscious (or DGAF) about getting naked in front of strangers. I wish this happened earlier.
2, I have lost any heat tolerance I'd developed growing up in the desert. In the Turf House sauna (step 3 of 7), I needed to cover my head with a towel almost immediately because it hurt, though I was able to eke out 15 minutes. The cool, misty shower thereafter was the best. The steam room (step 6 of 7) was not as hot as the sauna, but had punishing levels of humidity that made it feel like the worst of Tempe and Miami together.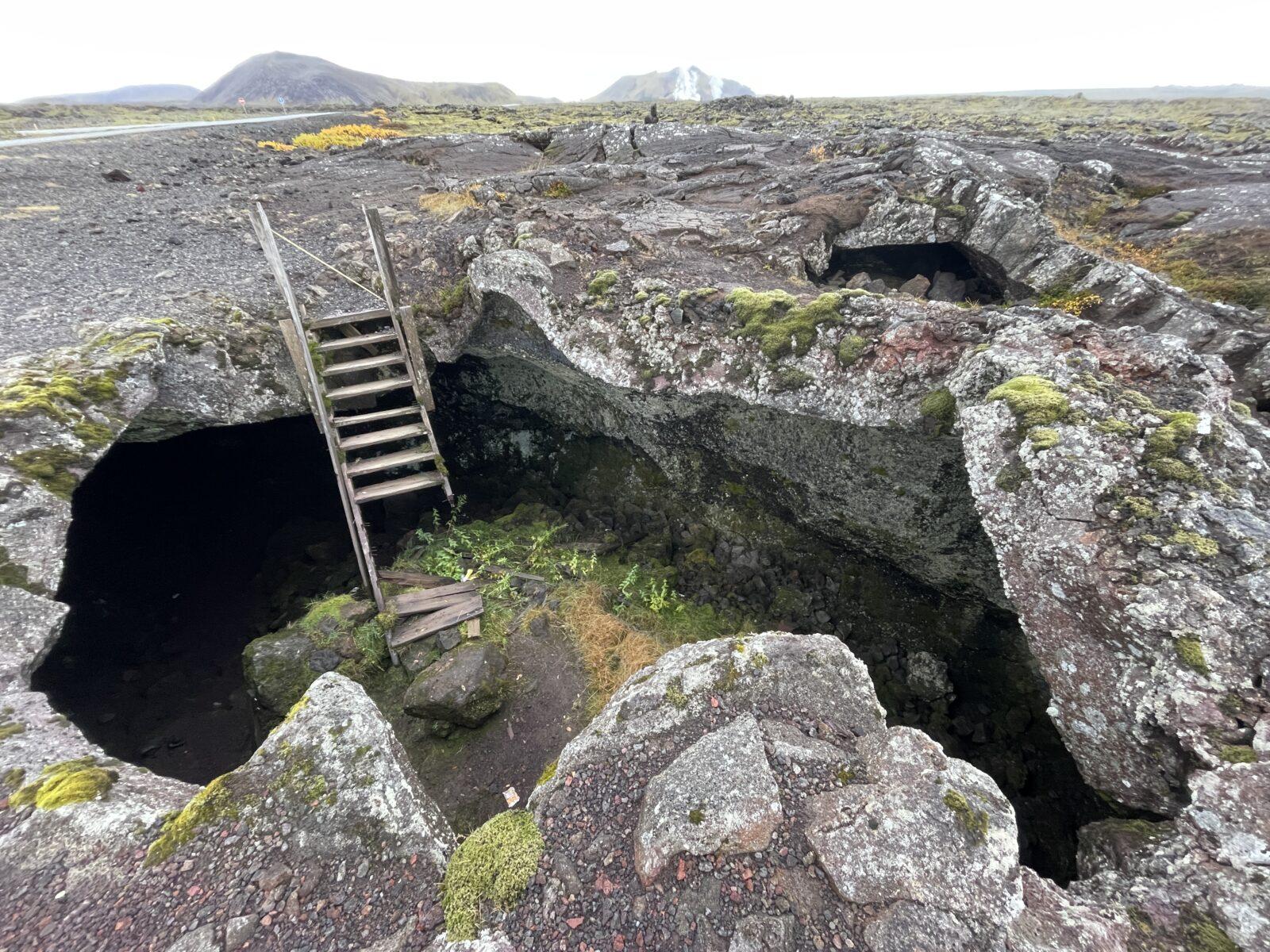 And afterwards, I did a geocaching lightning run picking up everything I could to get me past 100 finds in Iceland. Among the more unusual was the section of volcanic holes, like the one above where someone put a box for people to find. The ladder says it all, yet I looked for it anyway.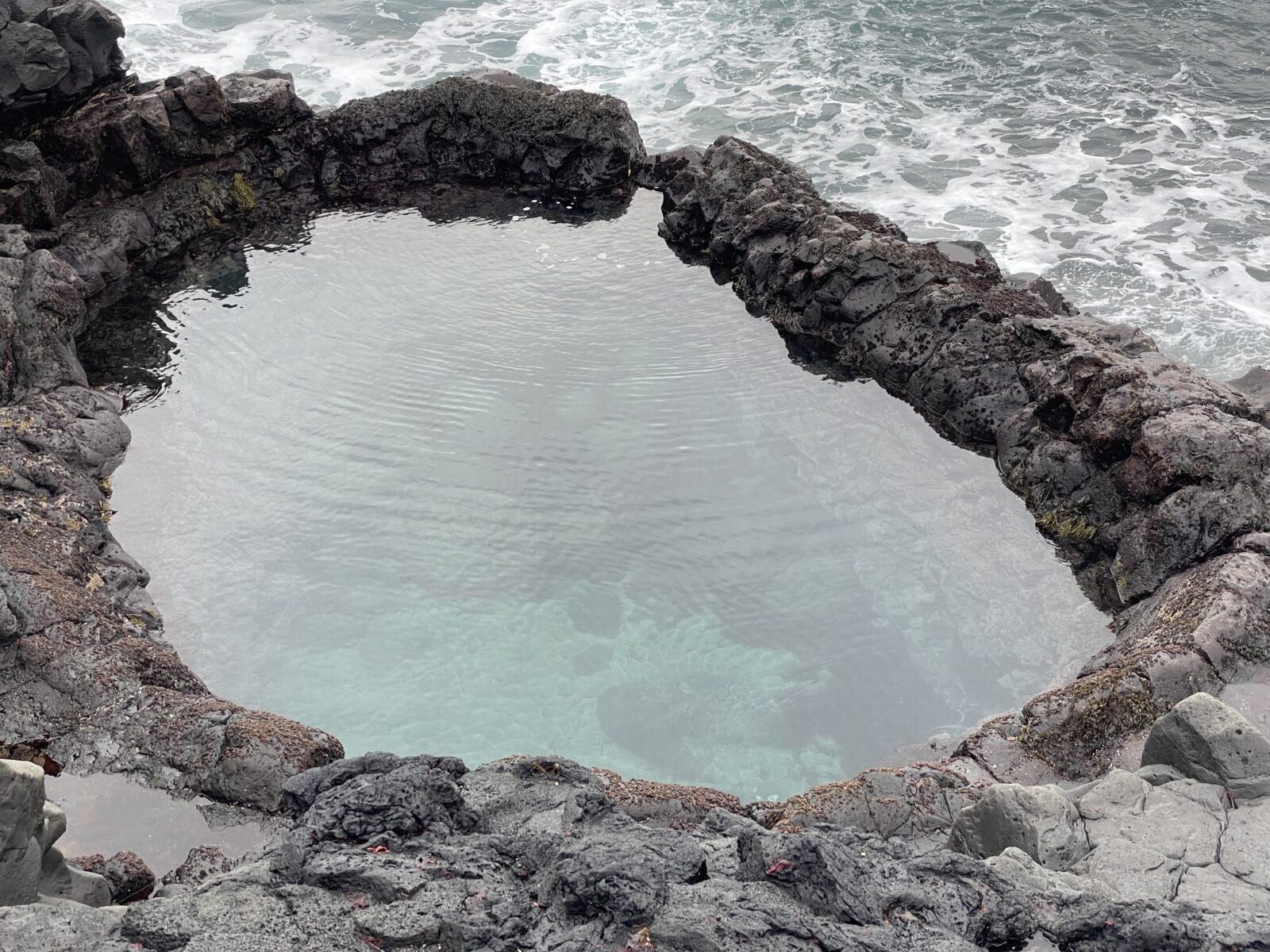 There are numerous interpretive sites along the Reykjanes peninsula that have gems like this lava pool on the edge of the water whose name translates to "Oddný the troll's bath." I've learned of two kinds of lava: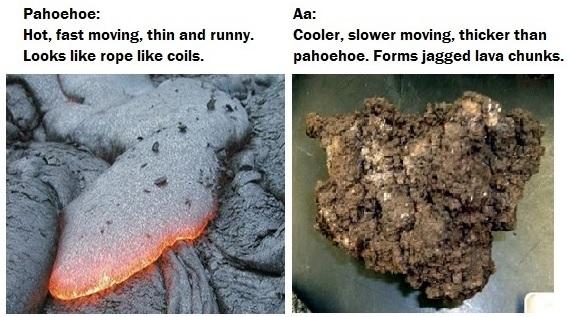 The last one of site I visited is Gunnuhver crater, the largest and hottest mud pool on the peninsula. The name comes from a legend of Guðrún Önundardóttir ("Gunna") who became a murderous poltergeist. She was eventually cast out by a priest named Eiríkur, and thrown into the geyser now named after her. It is a spectacular spot: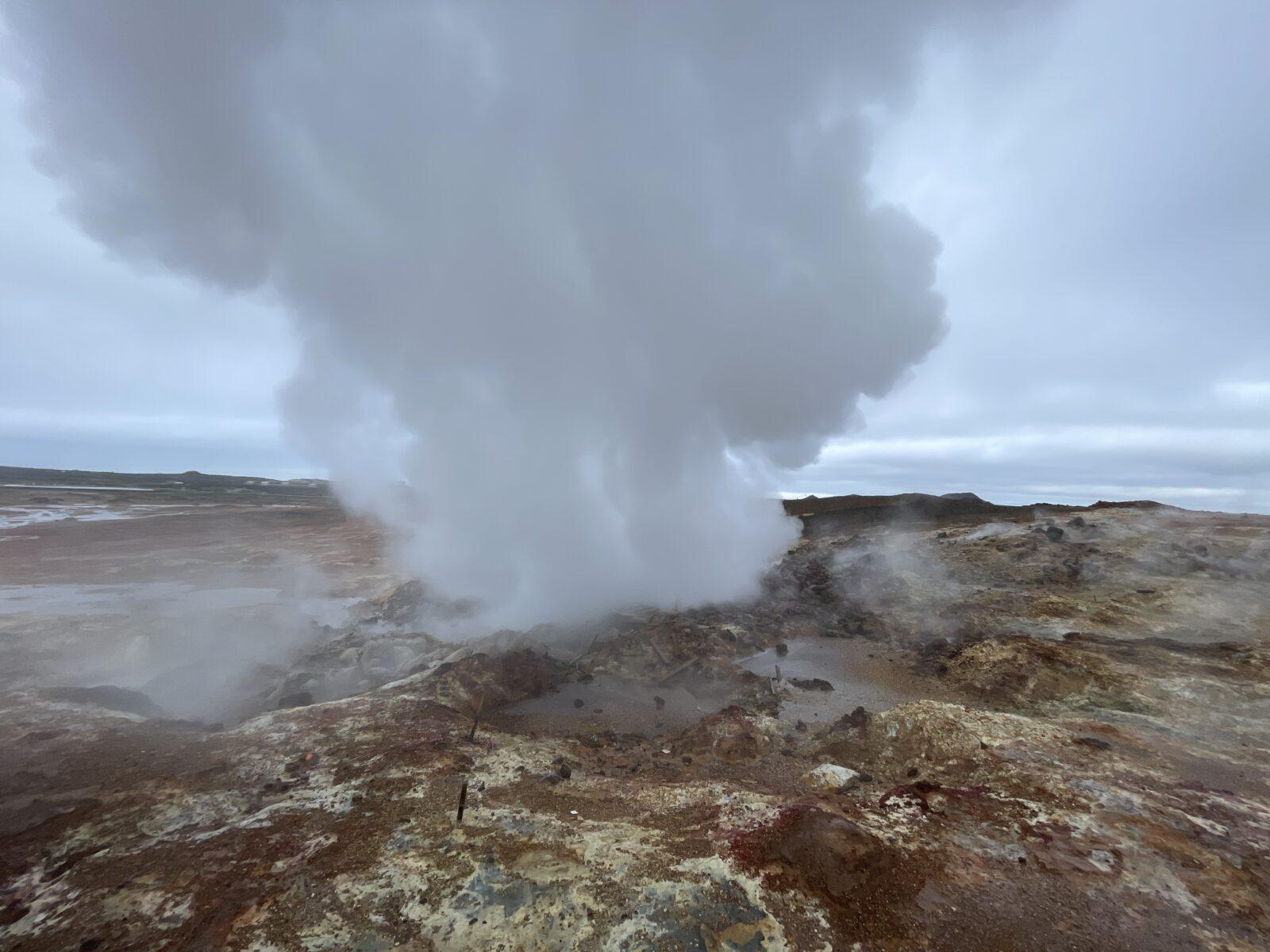 Because the water is boiling, they've built a bunch of walkways to get close-ish, not that you'd want to because the sulfurous smell is overpowering.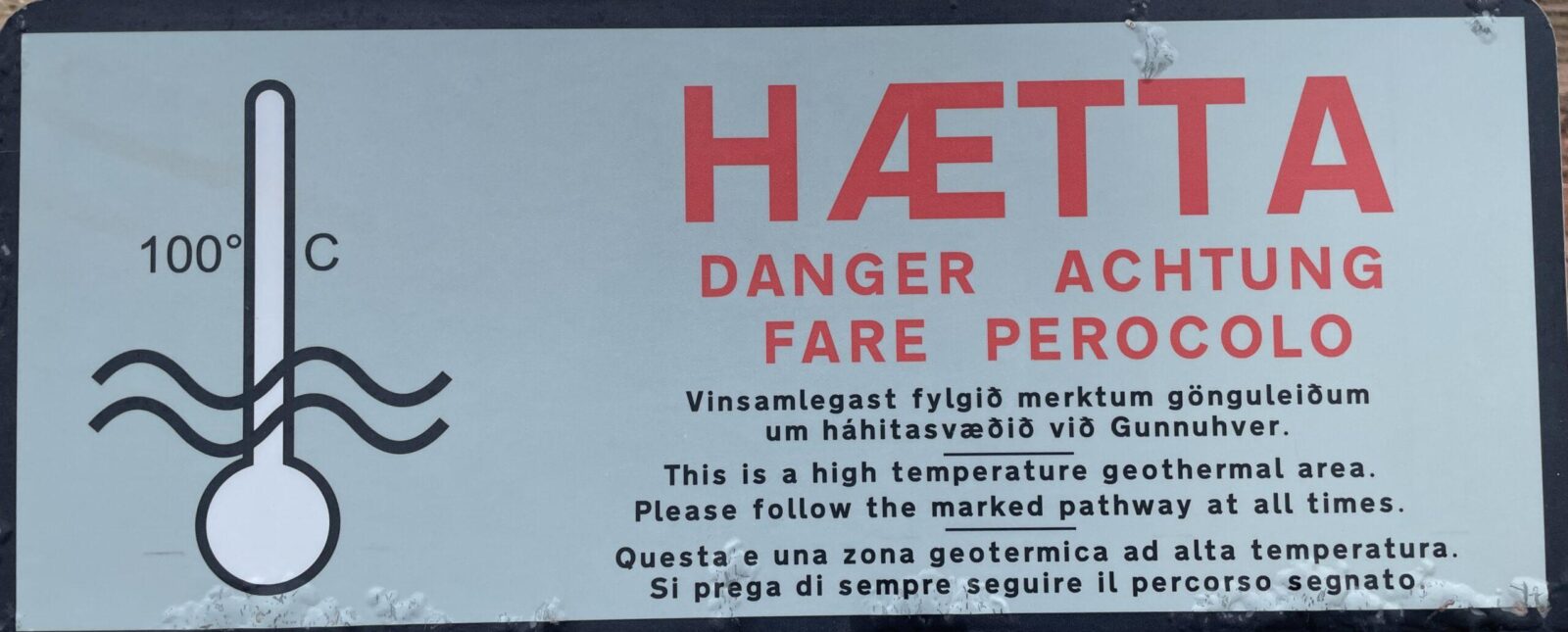 2023-10-17 Update: Carlo (IU1KGS) noticed something I had missed: this sign has a warning in Italian. (Most are Icelandic, English and German.) He conjectures there may be one or more stories behind this.