After my time in Iceland, I spent a few days to see Prague, which is renowned for its history and the excellent geocaching community. It did not disappoint.
Day 1
Summary: Fly from Keflavik, arriving early afternoon. Check into the apartment rental. If time permitted, exchange currency, then wander to the meeting point for the Taste of Prague food tour. Sleep.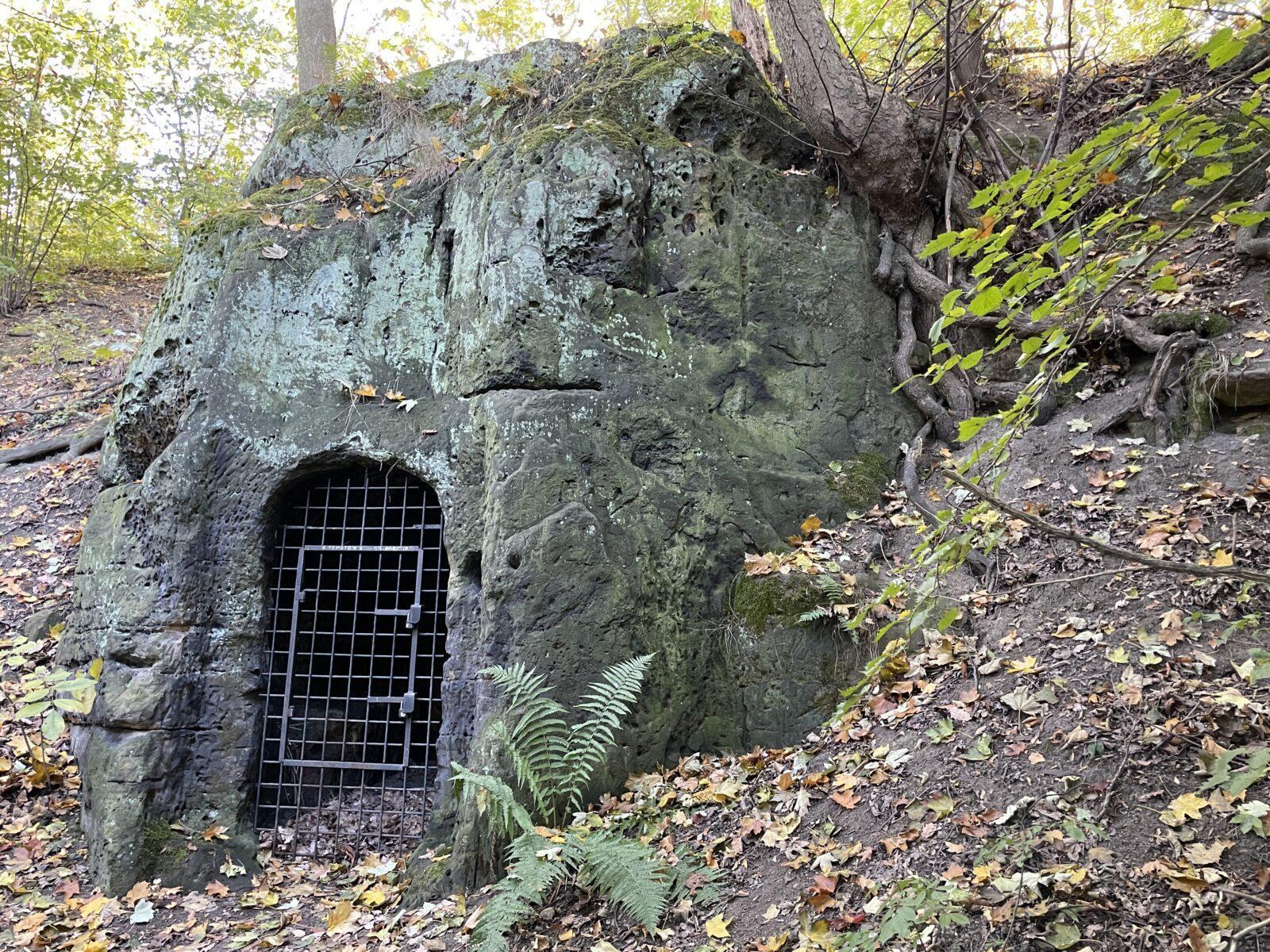 The night before, I dropped off my rental car and walked to the airport hotel two blocks from Keflavik International. Thinking the US airport experience was the norm, specifically, a lot of time-wasted because of security theater, I planned to be up and out the door by 4:30 a.m. to do all the security hoops for my 7 a.m. flight.
Buuuuuuut… Keflavik International is ultra efficient. By 5:00 a.m., I had checked in, dropped my bags off at the electronic kiosk, went through security, … and realized that gates aren't announced until 45 minutes – 1 hour before boarding. So I had a decent breakfast at the airport bakery: a wonderful avocado toast (sorry Kiri!) and coffee.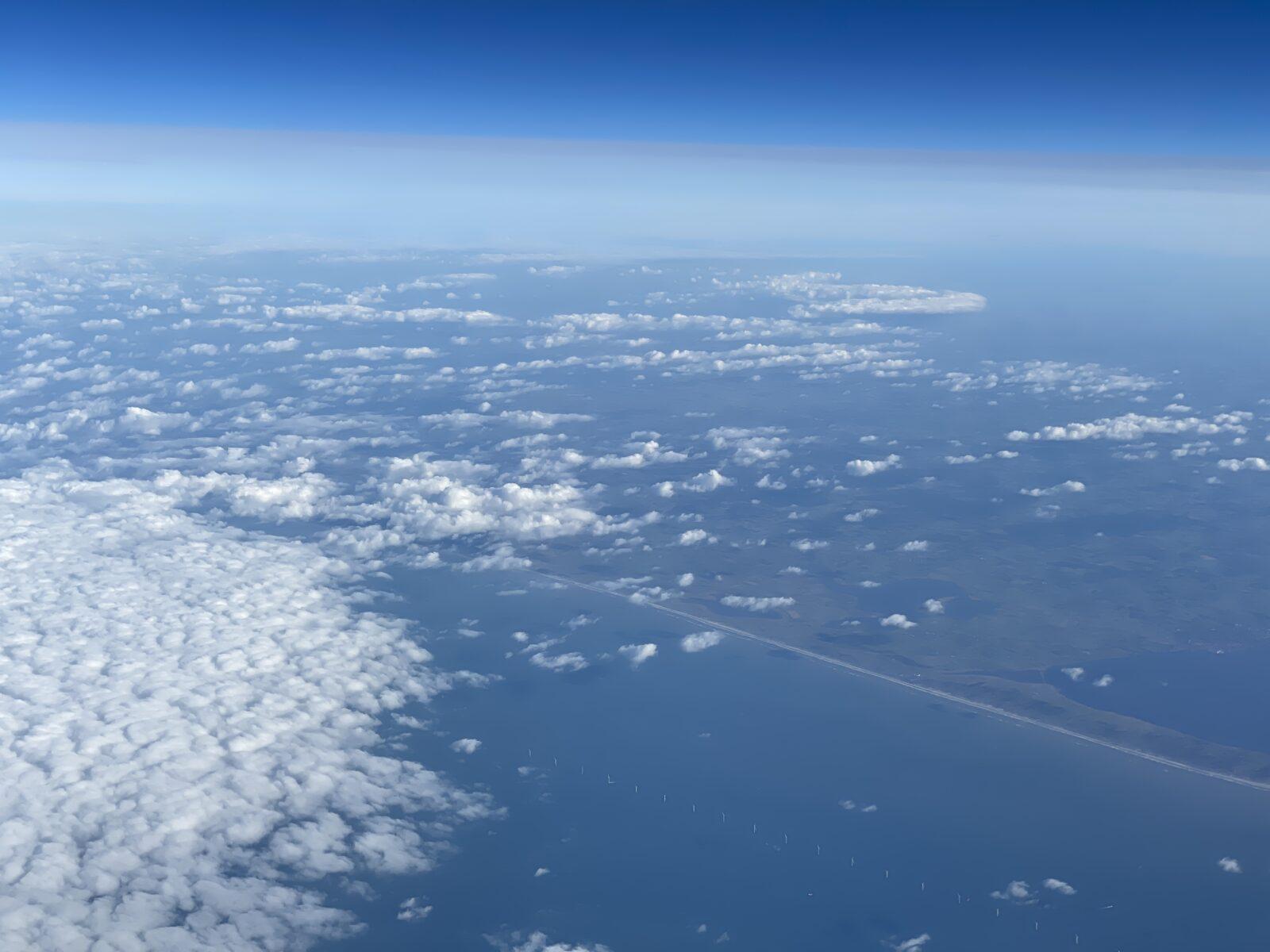 The four-hour flight was about as good as it can be: uncrowded, good food, and I had the entire row to myself. (Announcements were in Icelandic, Czech, and English.) Once it was daylight, I could enjoy the scenery. The photo above was taken just west of Denmark. At 38,000′, you can still see the line of wind turbines paralleling the coast.
Even better, I did not have to go through customs again (because EU = EU, it's like flying to Kansas) and my bag was delivered in about 20 minutes. My driver was waiting for me, and I was soon checked into my apartment/hotel with plenty of time to spare.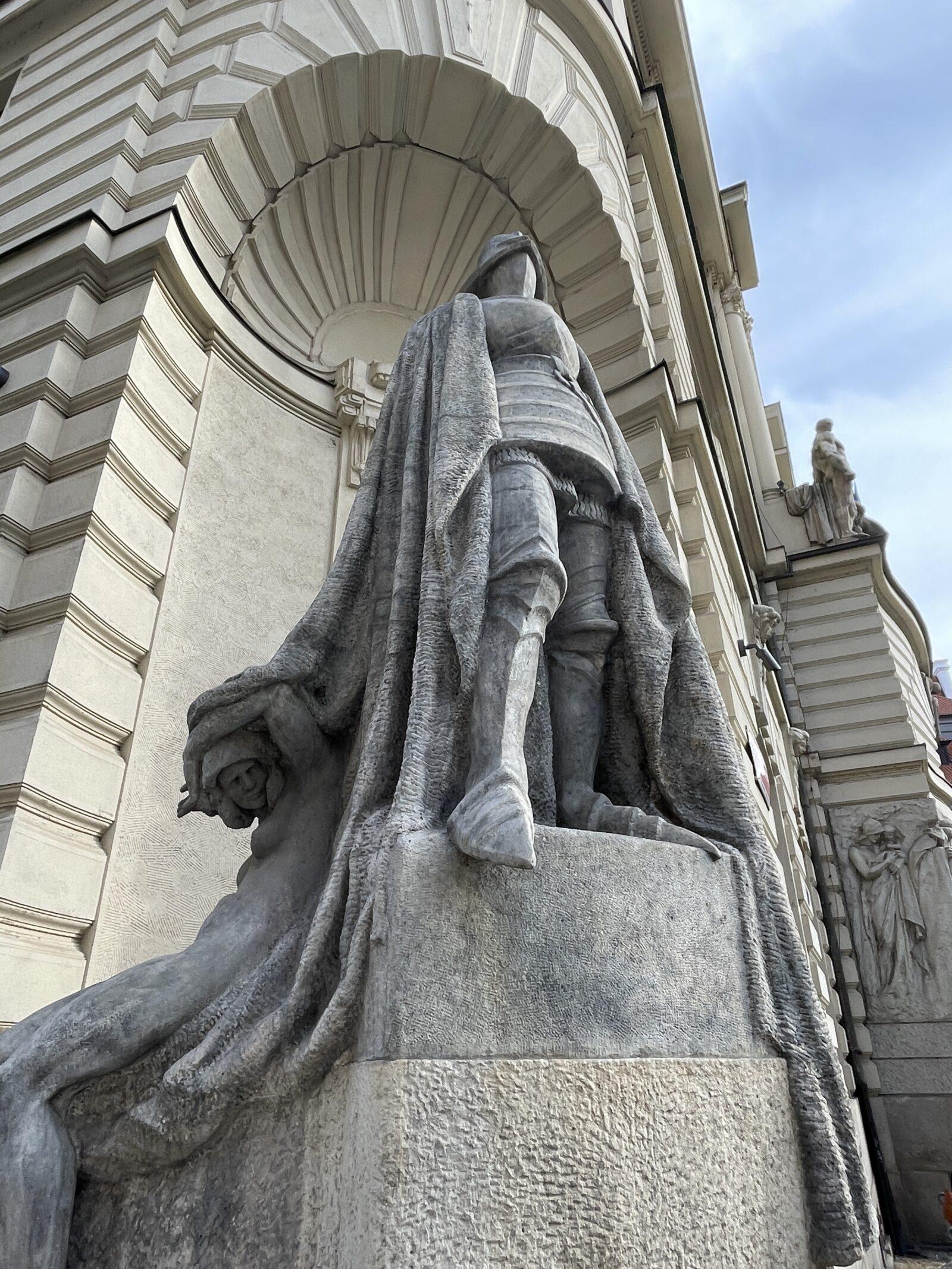 I sought out the closest geocache to get my Czechia souvenir, and then walked to a reputable currency exchange place (thanks to the folks at Honest Guide) to swap last year's leftover Canadian dollars for Czech Koruna. I'll detail this in the next post, a relatively simple way for you to tell if the currency exchange place is ripping you off is to look at the spread between what they buy and sell at for USD or EUR. If those numbers are greater than 1.00, you are absolutely being ripped off and should walk out.
I then headed to the meeting spot for the Taste of Prague Foodie Tour, and it was well worth-it, something I would do again on my next visit. The approach is more "a group of friends dining out at a bunch of places" rather than a tour. It's well-balanced and there's plenty of conversation. I think I most enjoyed hearing about the societal transitions, especially ones happening around the time I was in grad school, oblivious to everything that wasn't in Houston.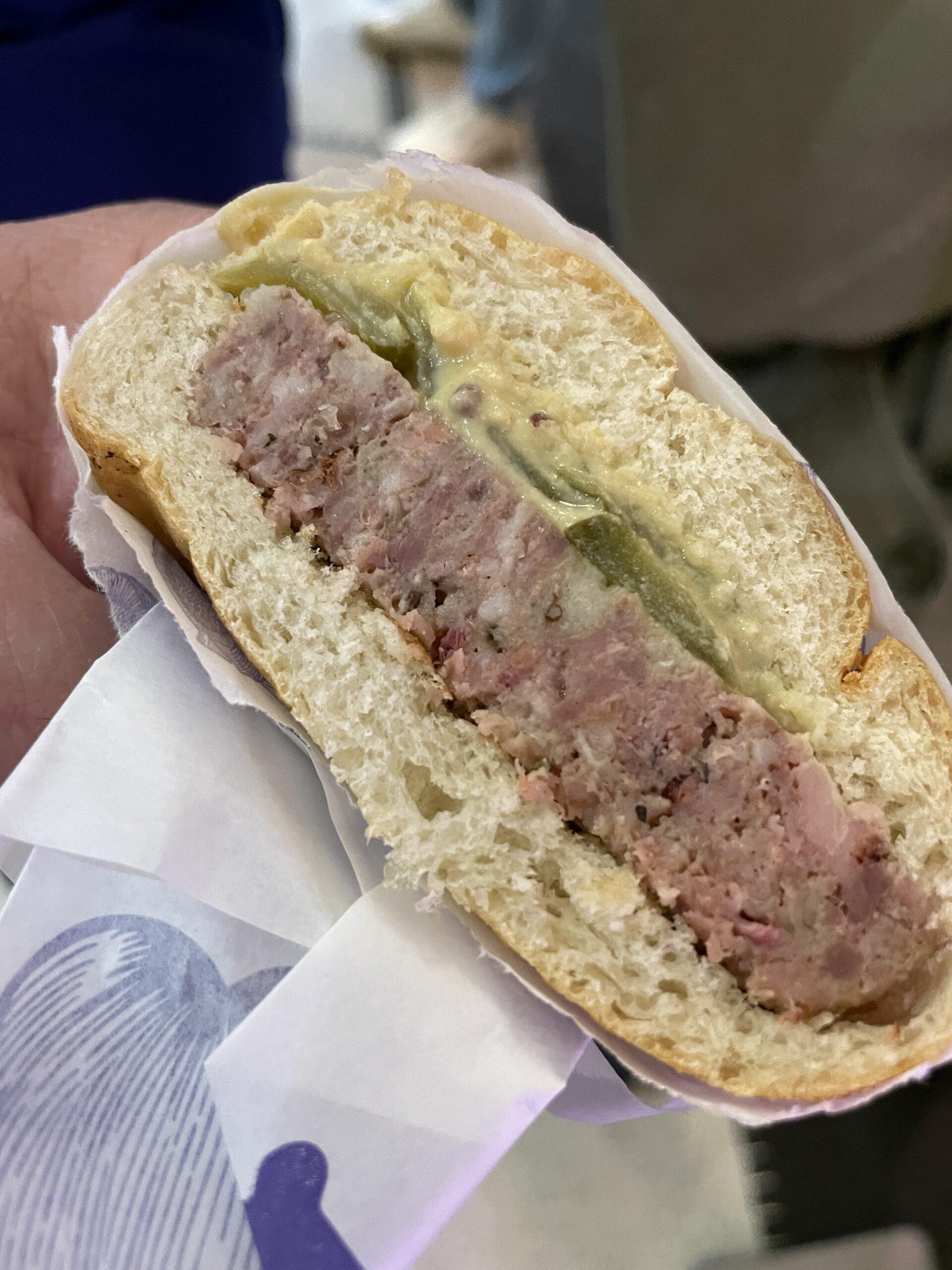 [foogallery id="9786″]
Places visited:
As the event wound down, I walked back to my lodging, stopping at a few virtual geocaches along the way.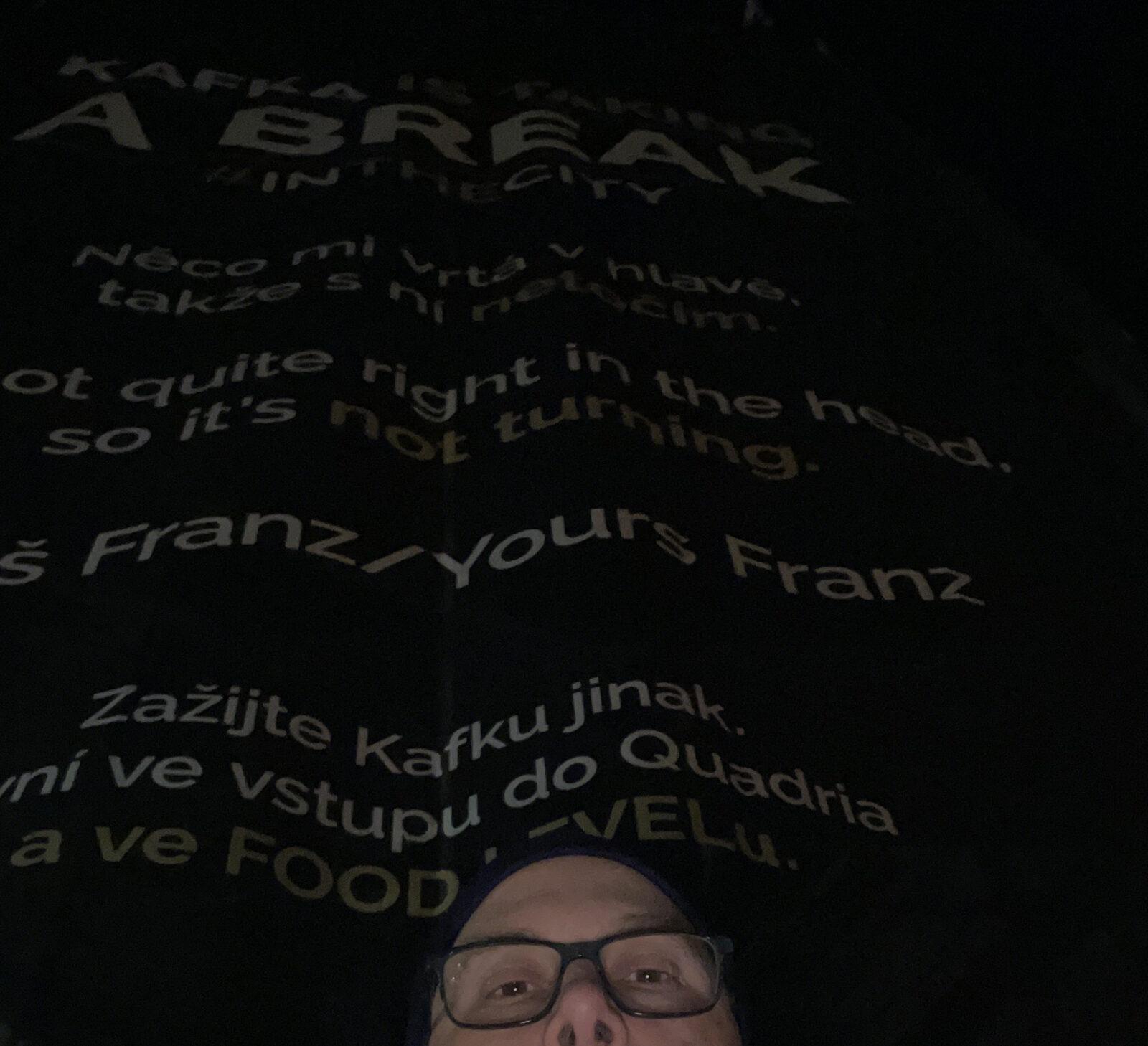 Day 2
Summary: Wander in the local area and geocache. Get followed by Czech police in the Metro. Meet a friend for dinner and a walking tour. Sleep.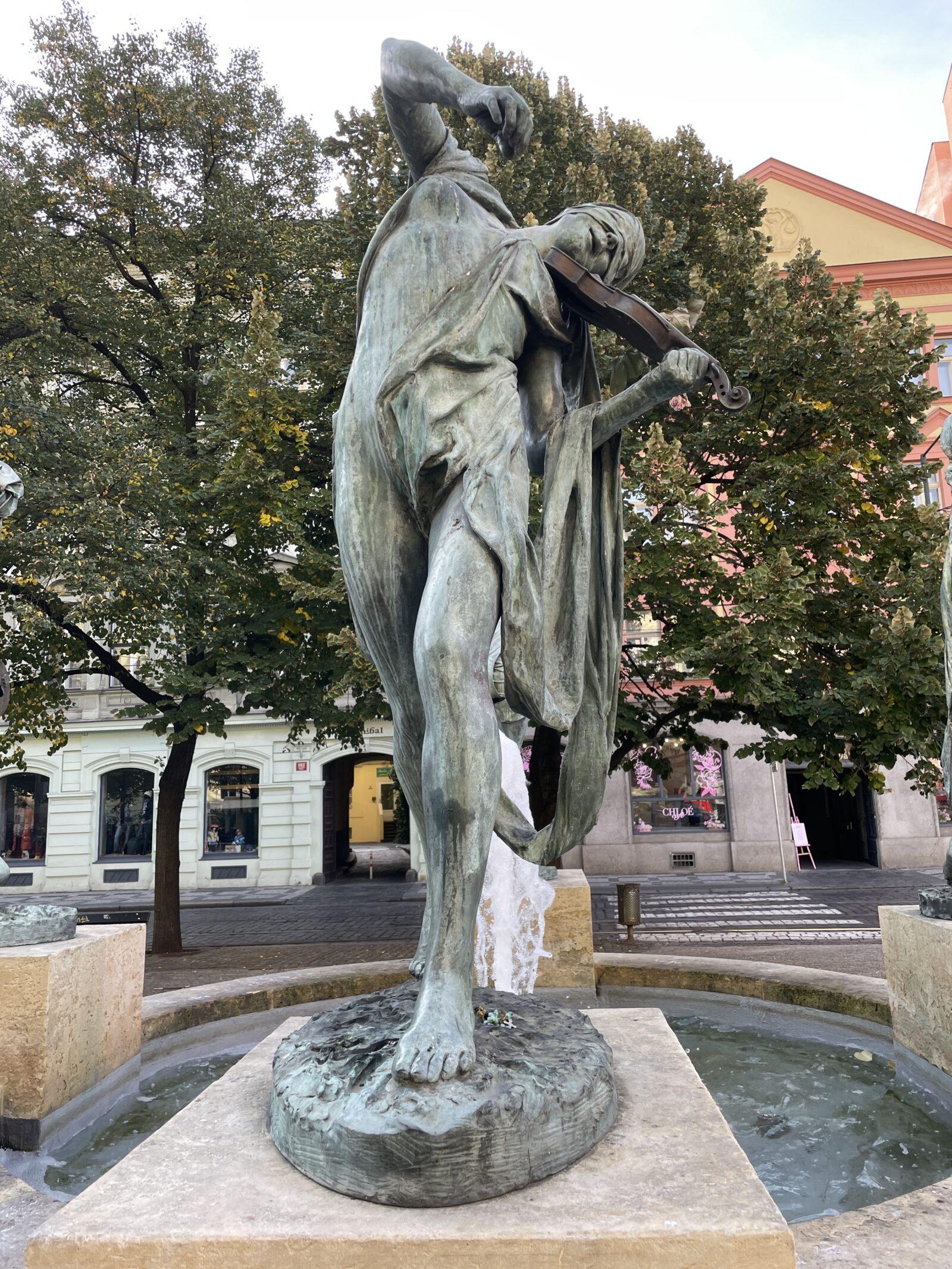 It was jarring being back in an urban area. (I mean, sure Reykjavik is urban, but it's still a small town). Most of the morning was spent getting my bearings and learning buildings so I didn't have to stare at my phone every time I wanted to go somewhere.
I started with wandering through Senovážného náměstí for a multi-cache that had me visiting some statues collectively known as the "Czech Musicians." Because counting things was involved, I invariably messed up and had to do it twice.
There was also A Moment of Clarity that I'm not in a familiar place. During my last night in Iceland, we were on a food tour that walked by the Iceland Prime Minister's home that you would not be remiss if you passed by and didn't notice. It's very ordinary. Across the way, there was a rally for Palestine going on. This was also the first time I'd seen any police presence in Iceland, and it was just a couple of cars off to the side, no lights flashing, no menacing presence, just passively ensuring things stayed orderly.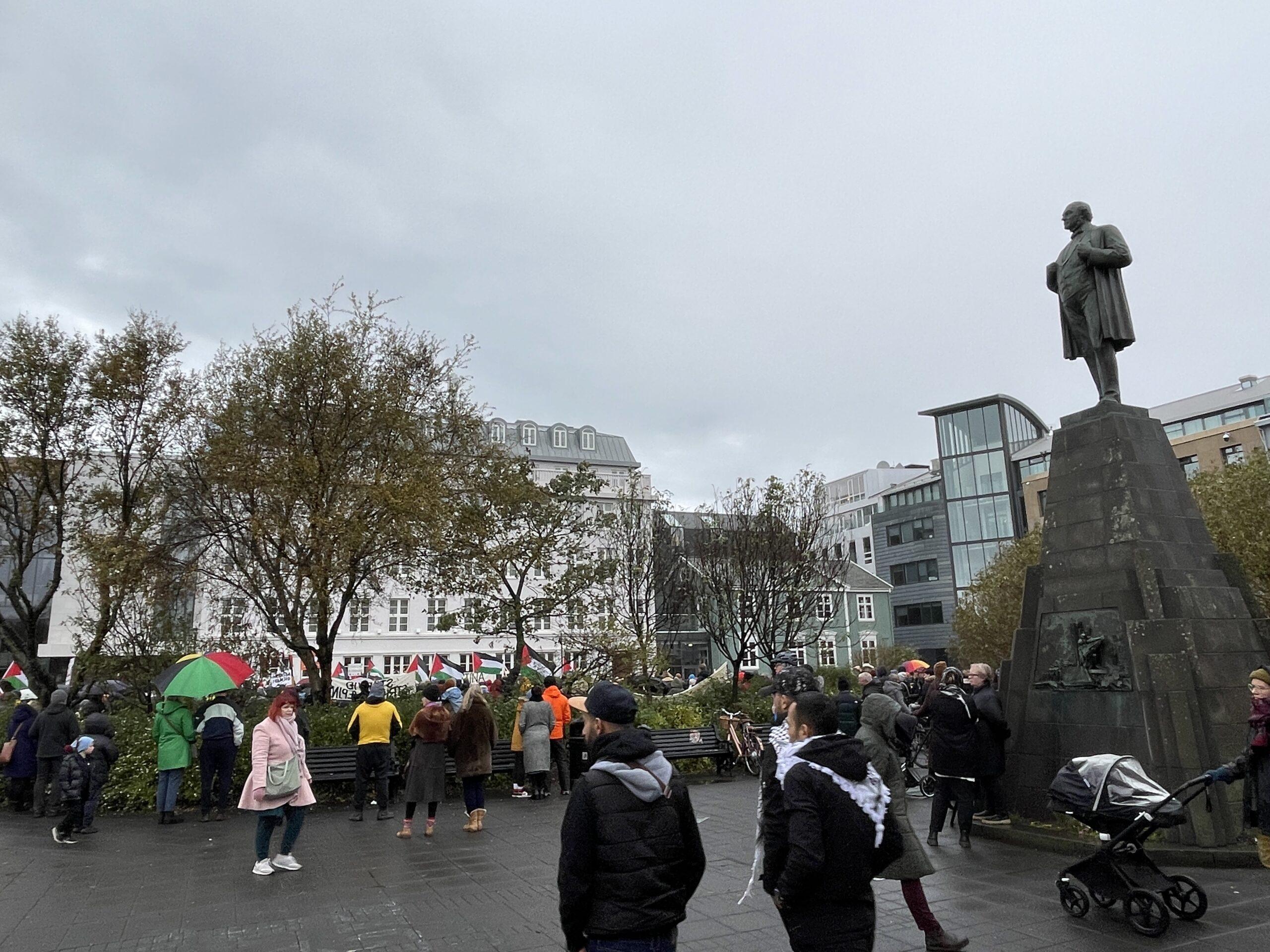 In contrast, Czech police were seriously jacked up – body armor, headset, safety glasses and machine guns. They usually traveled in pairs, though sometimes there was a scout. Anytime I heard sirens, that person drove super aggressively, lights blaring, weaving in and out. One was coming up on a train and stayed right on its back until the train coming opposite passed, then they zipped around. It's surreal, and almost makes American police look docile. Almost.
I mention this because I had gone into the metro station to find a couple of highly-favorited geocaches. In doing so, I had apparently piqued the interest of a scout who was clearly following me as I meandered around looking for a way to get to a cache along the tracks. Once he realized that I was geocaching, probably when I grabbed the container for Welcome To Prague, I could hear his eyes rolling as he deemed me mostly harmless, relaxed and went the other way.
Also inside the metro station … a Lego model of the Metro Station. (Over 320,000 blocks!) It has a lot of hilarious detail, some of which is asked in the "Adventure Lab." The only question I couldn't identify was the source of the skeleton's "Protective Equipment." If anyone has ideas… let me know.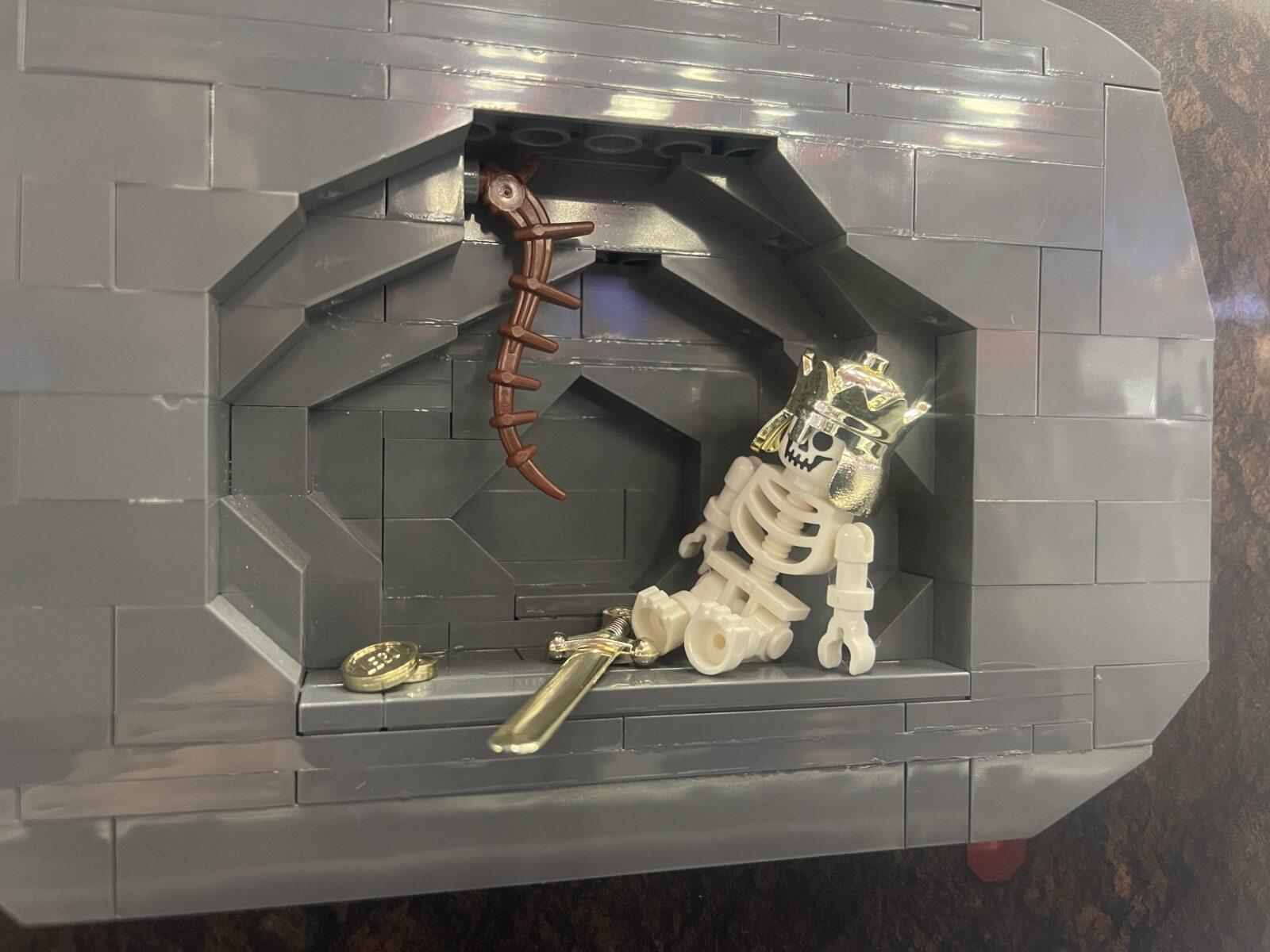 The evening was spent with a friend who offered me a walking tour of some lesser-visited areas. I was trying to be polite and not pull out the phone at all, so I missed several potential photo opportunities. However, while talking, geocaching came up and I had the opportunity to show her a pretty nifty geocache from a puzzle I solved prior to leaving: