Like a lot of folks, I had to cancel my travel plans in 2020 – this was a March trip to New York City — which left me with a moderate chunk of air travel credit$. I used some of them to visit the oldest geocaches Kansas and Colorado last year, but about by late December of last year, I still had a sizeable amount left and they were expiring. I couldn't get my family to agree on anything, so I booked a trip to Boston in September. I hadn't thought too deeply about it until July, when the trip seemed more likely than not to occur.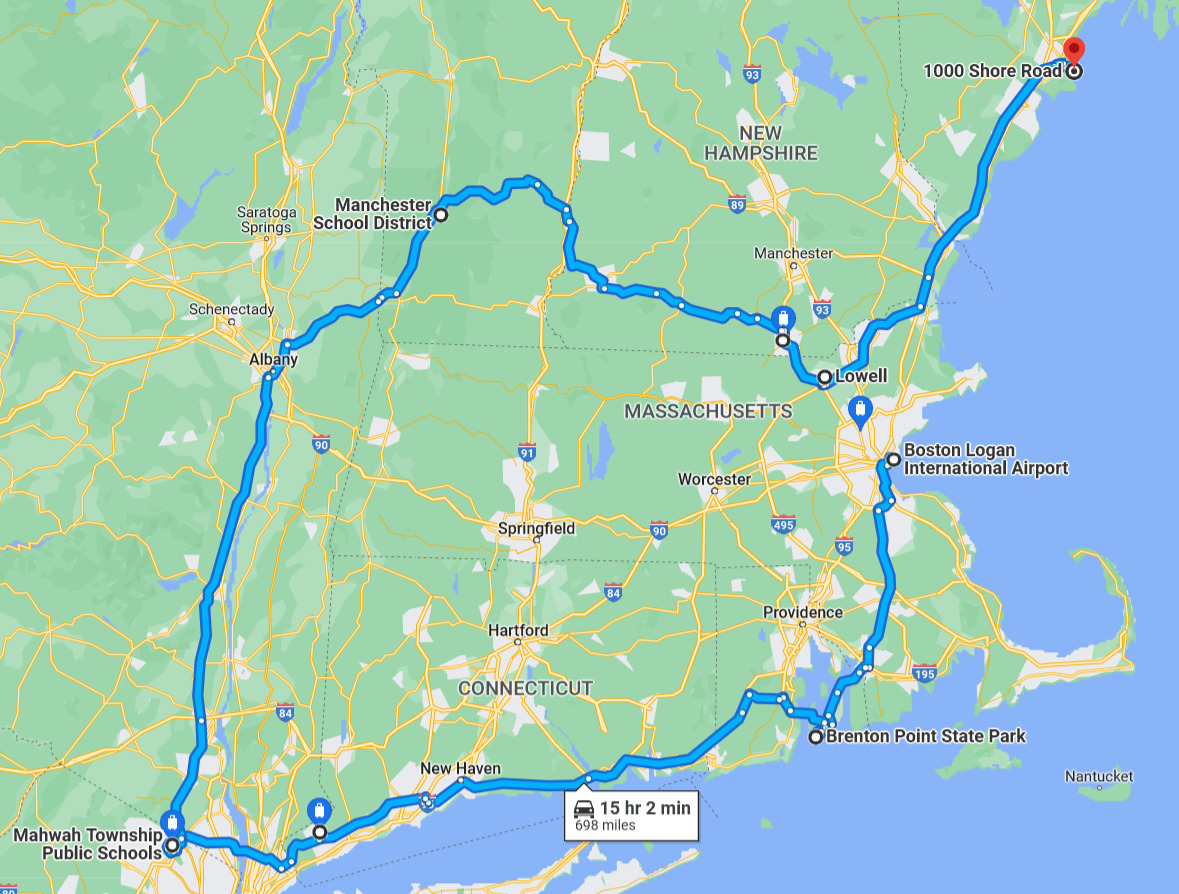 Geocaching was a no-brainer, since I'd only previously found six caches on my last trip to Boston in 2008. Initially, it seemed like doing a route finding all of the oldest caches in northeastern states would be a fun thing to do. The initial draft looked like this:
Day 01: Fly into Boston, drive to Brenton Point (GCEC) for the oldest cache in Rhode Island. It's a pretty park, so it's reasonable to seek adjacent ones. Unfortunately, because there's a three-hour time zone change and a a 5 1/2 hour flight, an overnight in RI area would be necessary (and shockingly expensive).
Day 02: Drive through Connecticut for Another Brick in the Wall (GCE4), continue onto northern New Jersey for GerbiL cacHe (GCC8). This cache is a two-hour hike, so while there, we'd get everything along the way, which would exhaust the time we had for anything else.
Day 03: Drive from wherever I overnighted to Vermont 1 (GC86), for another two-hour hike with not a lot of stuff nearby. It is feasible to continue onto New Hampshire's Mines Follies (GC9E), MA's oldest First Mass (GC74) before heading north to Maine's Fort Williams Cache (GC128). So cool, we've got seven states' oldest caches, and now what.
I did way too much research on the caches, what was possible nearby, etc. But in the end, I just wasn't excited enough about the CT, NJ and VT hides to justify that much driving-for-the-sake-of-checking-an oldest cache in the state-box. Moreover, there had been some drama with the Rhode Island oldest being disabled and its owner threatening archive because a visiting cacher logged it at night. I think it's a severe overreaction, but it's not my call.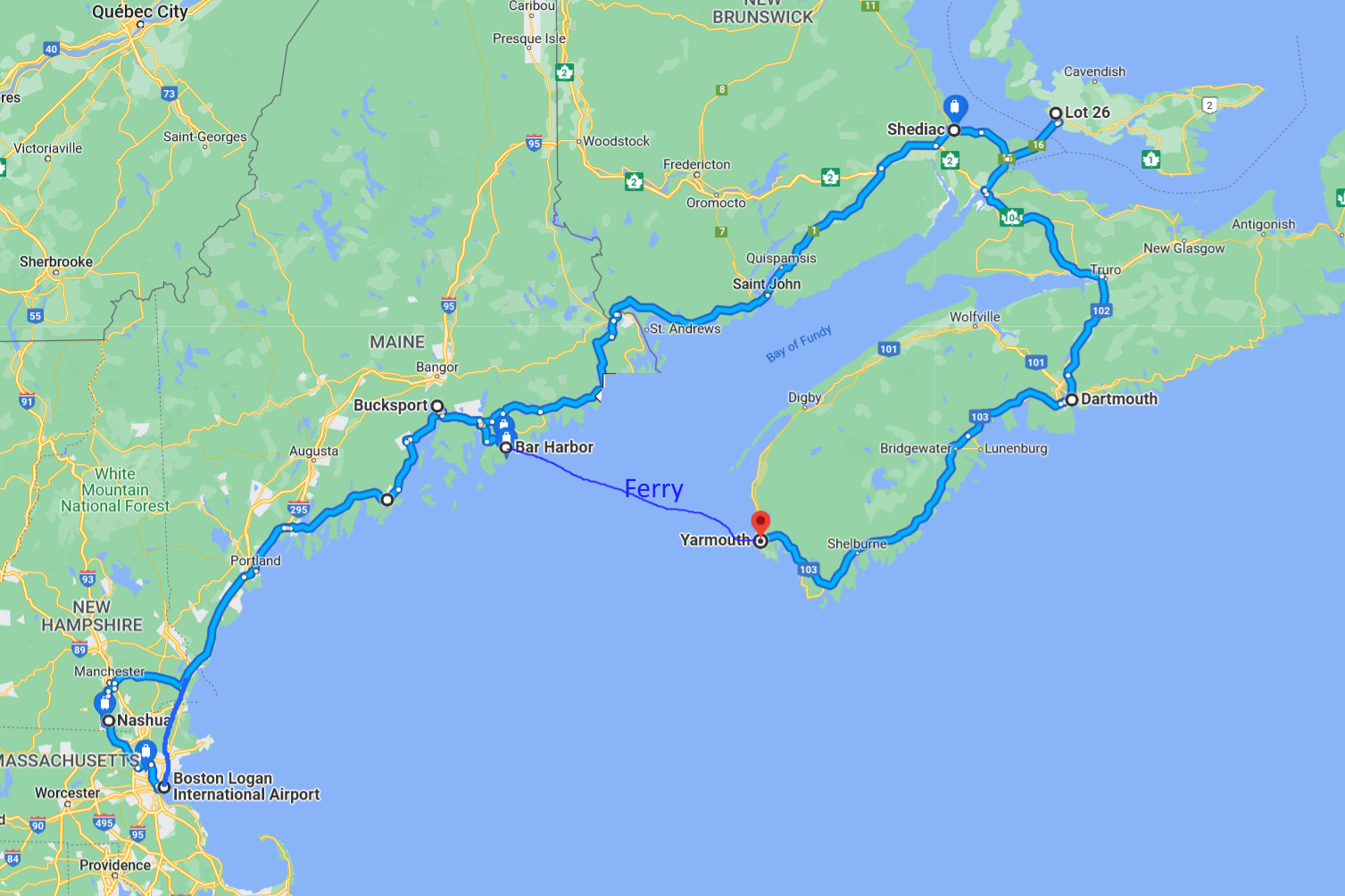 So I scratched that and went an alternate plan with the following goals:
Get the oldest caches in MA, NH, and ME (because they're pretty close)
Visit Acadia National Park
Visit Nova Scotia
Visit Prince Edward Island
If possible, attempt a few Parks on the Air activations.
The itinerary came together at the end: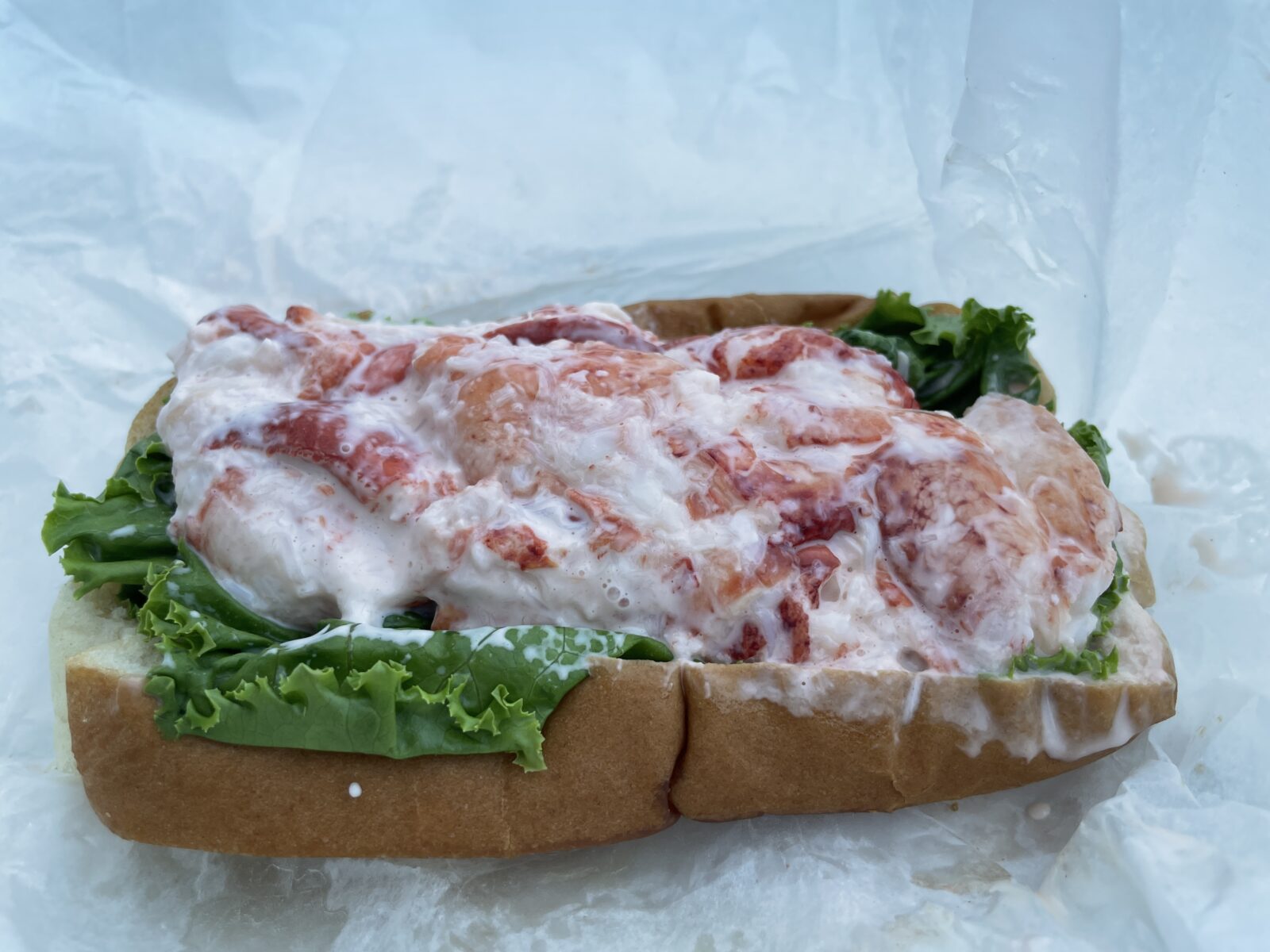 Day 01: Fly to Boston, pick up the oldest caches in Massachusetts and New Hampshire. Overnight in Nashua, NH. I got sideswiped by Boston's awful system for rental car shuttles & Enterprise's self-registration not working. I ended up exiting the airport nearly two hours later, just enough to get the MA oldest and check into my hotel, exhausted.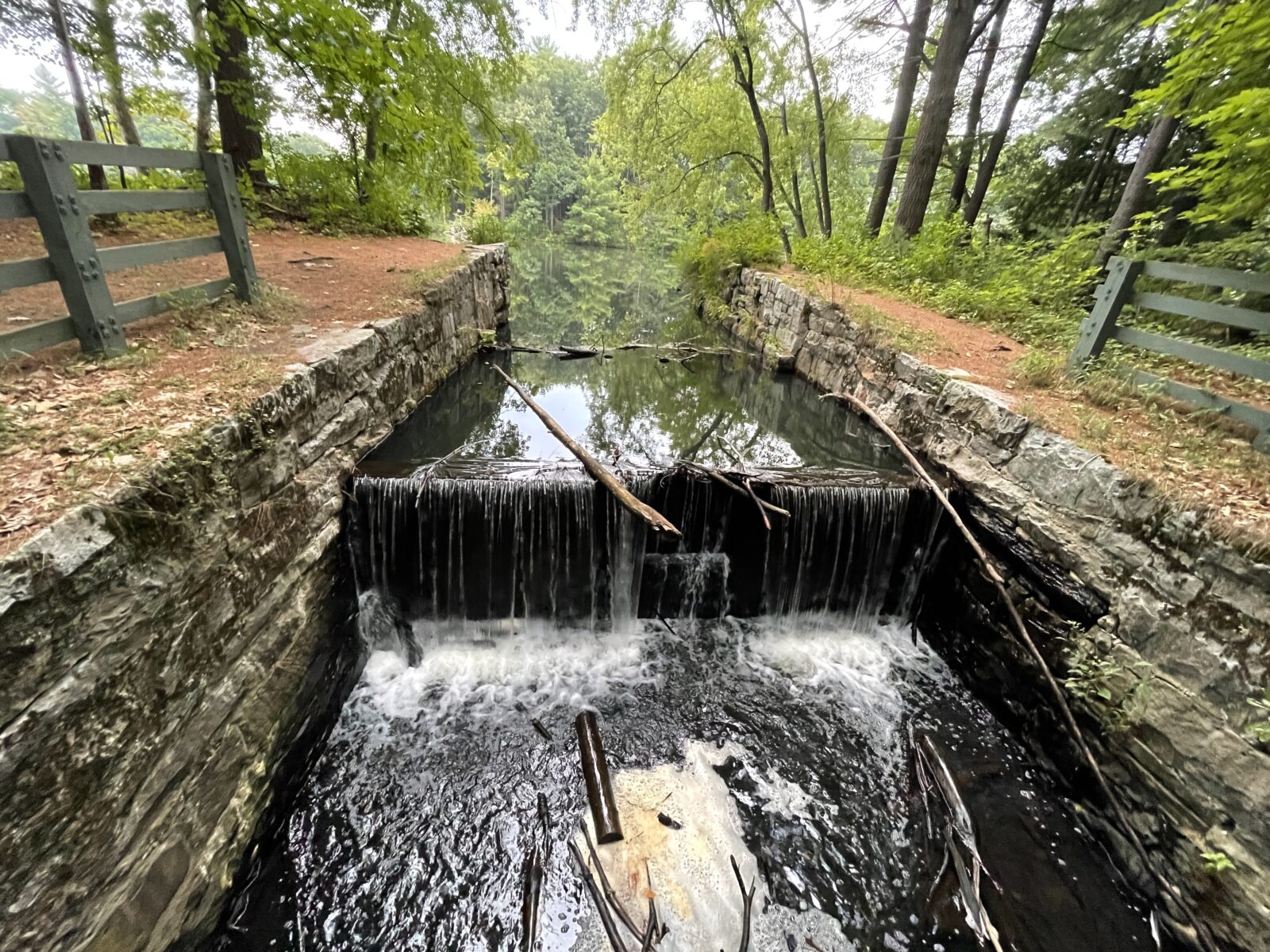 Day 02: Pick up NH's oldest. This was a pretty nice hike in the morning, although it was very humid. The same person who owns that has two other caches I was keen to get: Nashuan's First (tucked under the stairway at the entrance of the cache owner's house) and Auburn Sea (a delightful puzzle and hike). I continued to Fort Williams, ME (where Maine's oldest is.) Bar Harbor, Maine, where I picked up a few caches on the way to my Air BNB.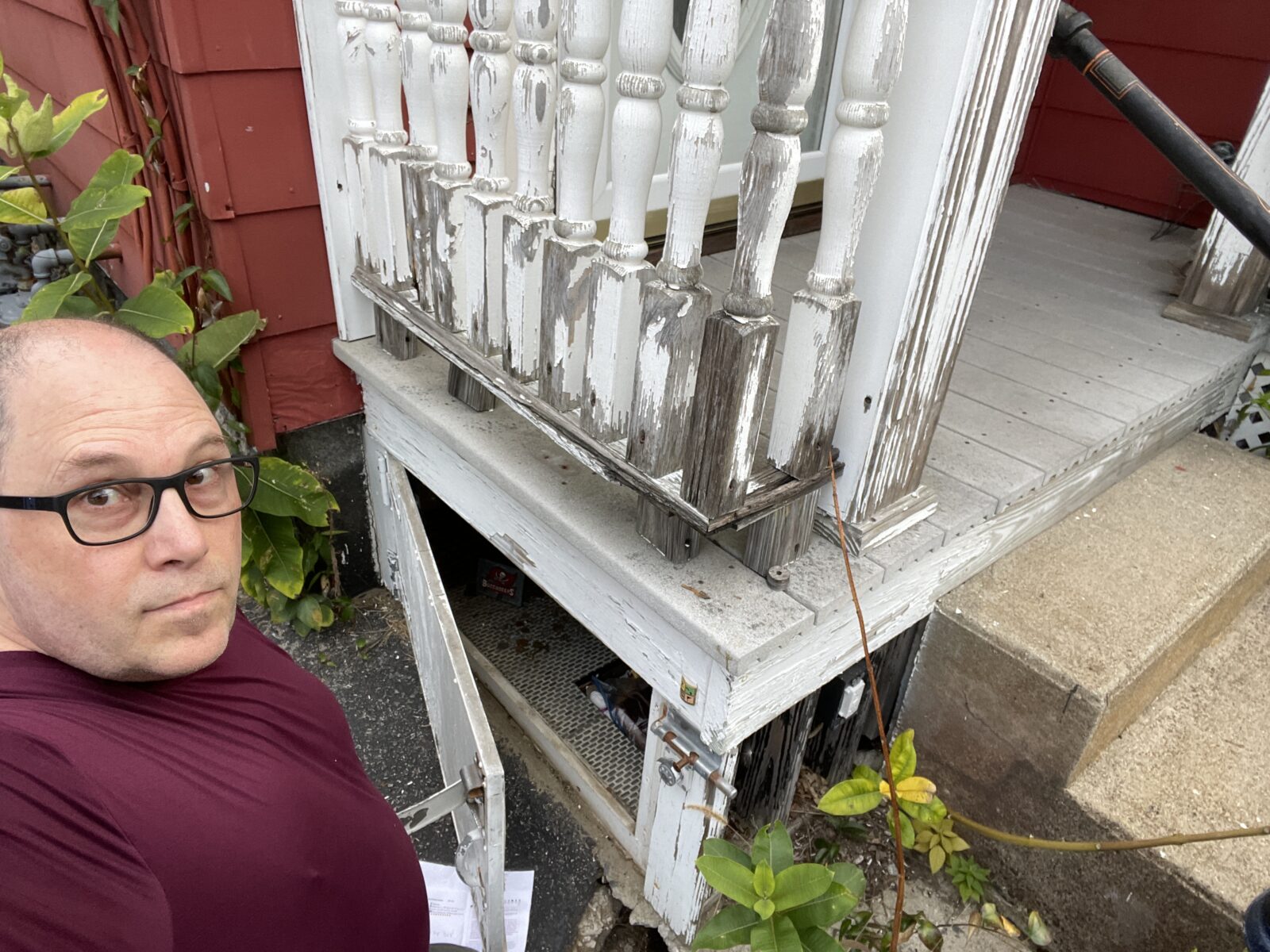 Day 03: Drove up to Cadillac Mountain in first reservable timein the morning (7:00am). While I was there, I did a Parks on the Air activation (Acadia National Park is K-0001). By the time I was done (~9:30), the parking lot was overflowing. I spent the rest of the day geocaching around Bar Harbor, Maine.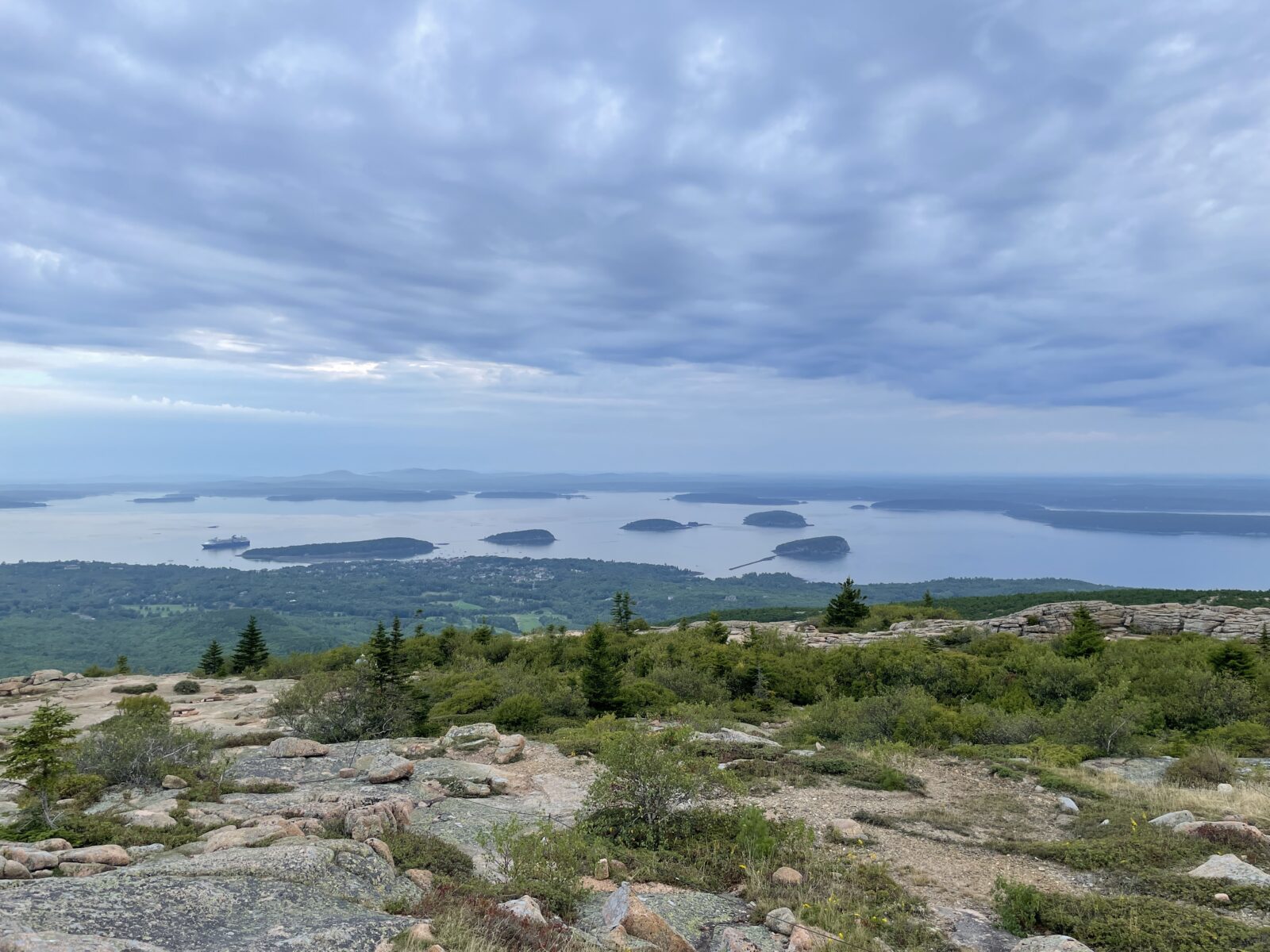 Day 04: My wonderful AirBnB host, Hannah, said I could check out late, which let me get some geocaching done in the morning and a shower before heading for the 3pm ferry to Yarmouth, NS. The 3 1/2 hour ferry was luxurious and only about half-full. I don't know what it is about Customs agents that makes simple questions come across menacing.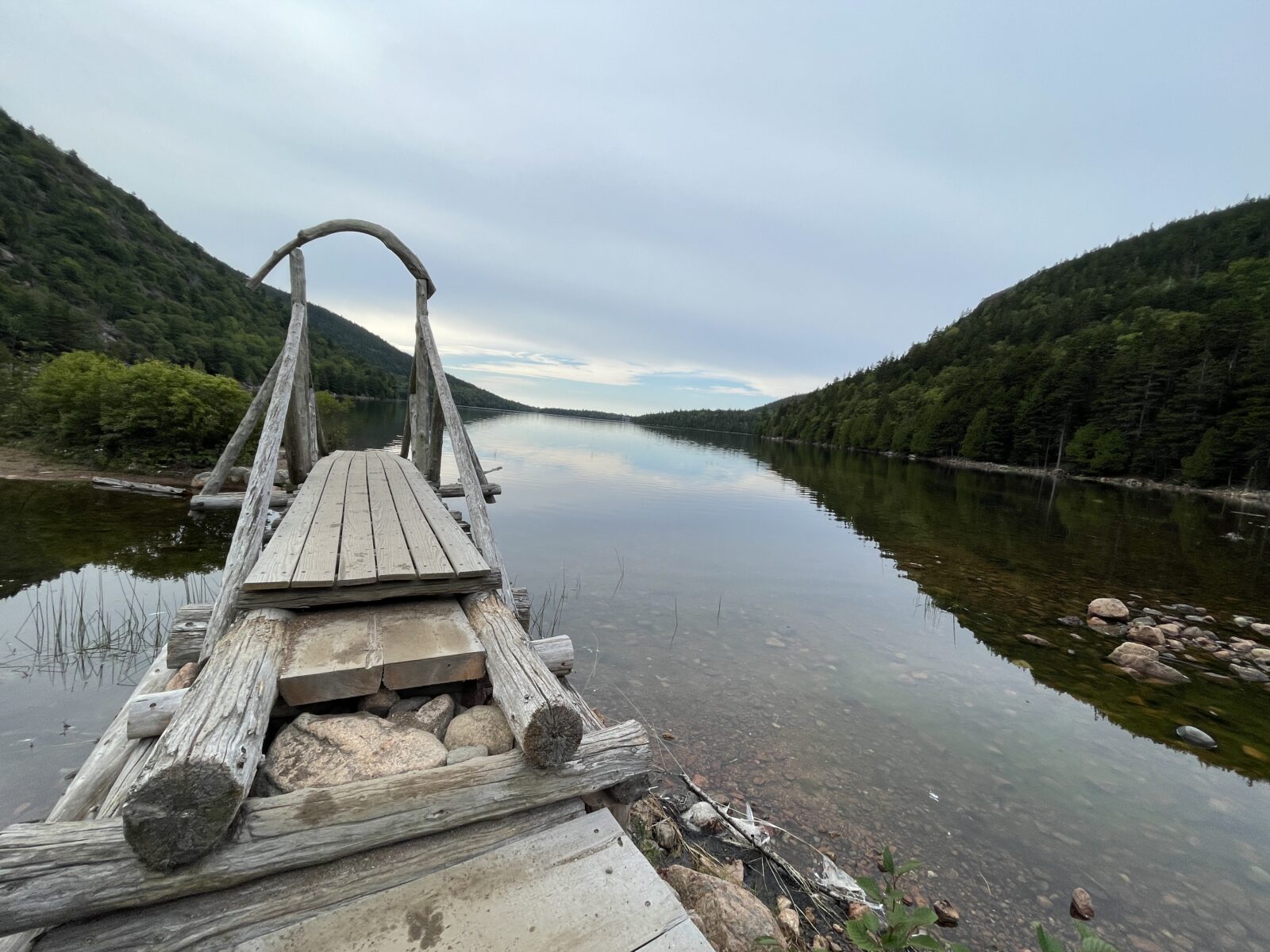 Day 05: The weather was blustery, so I headed north to do a Parks on the Air activation in Edenwood Lake Provincial Park. I dropped my radio off at the AirBnB and then went to the Cape Forchu Lighthouse area for some geocaching in the area. Except for the earth caches and adventure labs, geocaching in Yarmouth was disappointing. Like some other areas I've been in (*Cough* Appleton, WI; Farmington, NM *Cough*), most of the caches are placed by one person who overcommitted. The other local cachers blast through them, then the geocaches sit idle for long periods of time. For example, this one hasn't been found in nearly ten years. (And while tempting for the "lonely cache" aspect, the area can only be accessed by boat or walking across a saturated, muddy area at low tide. I did not want to trek this into my AirBnB hosts' place.)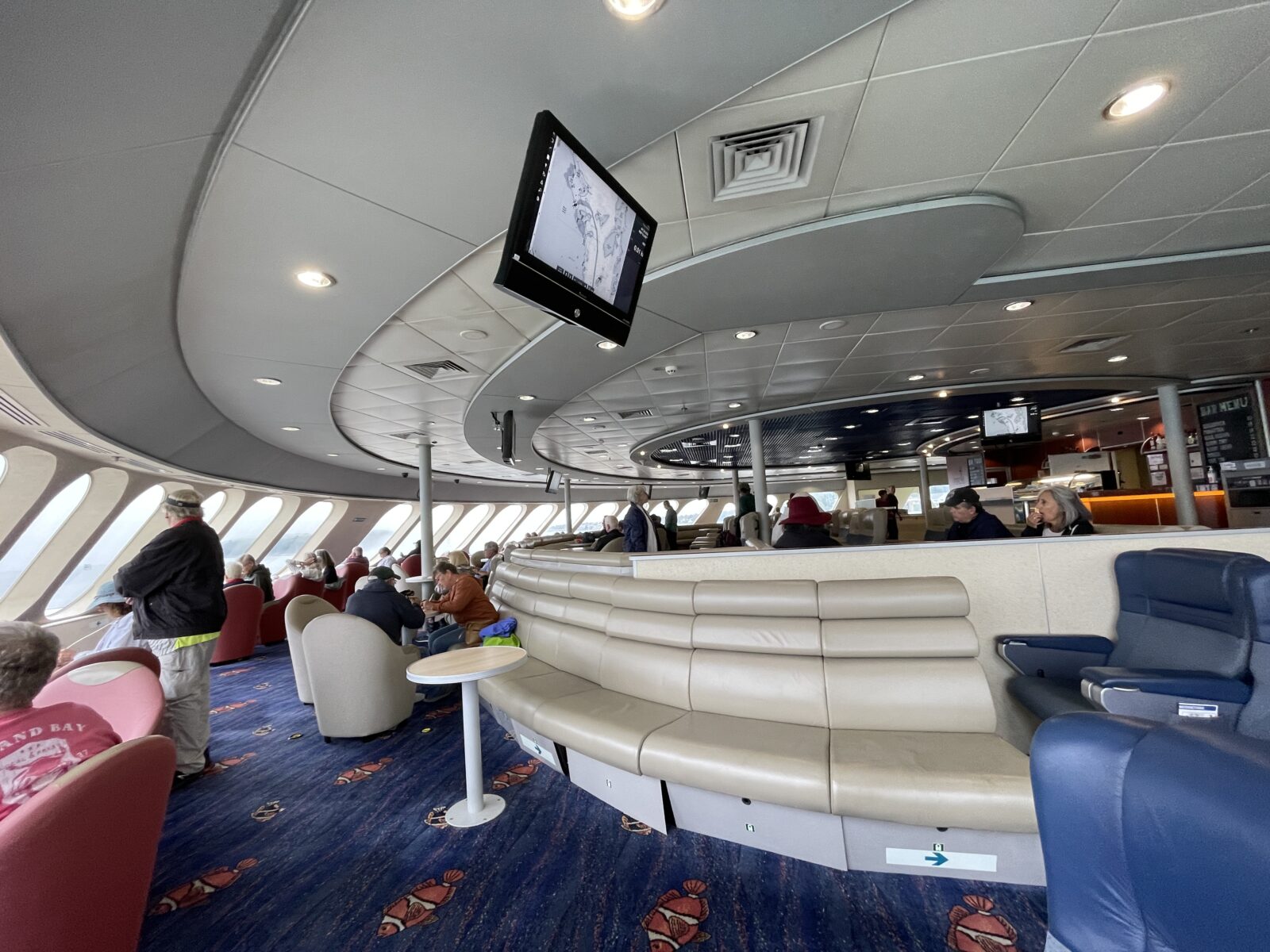 Day 06: Pick up geocaches on the way to Halifax. I really enjoyed Shelburne's historical district. There were two letterboxes — Let Sleeping Giants Lie and Here There Be Dragons in a very cool sculpture park further north. And, of course, Canadian's first geocache. Which is to say, if I did it again, I wouldn't stay the second night in Yarmouth, instead continuing further up the coast.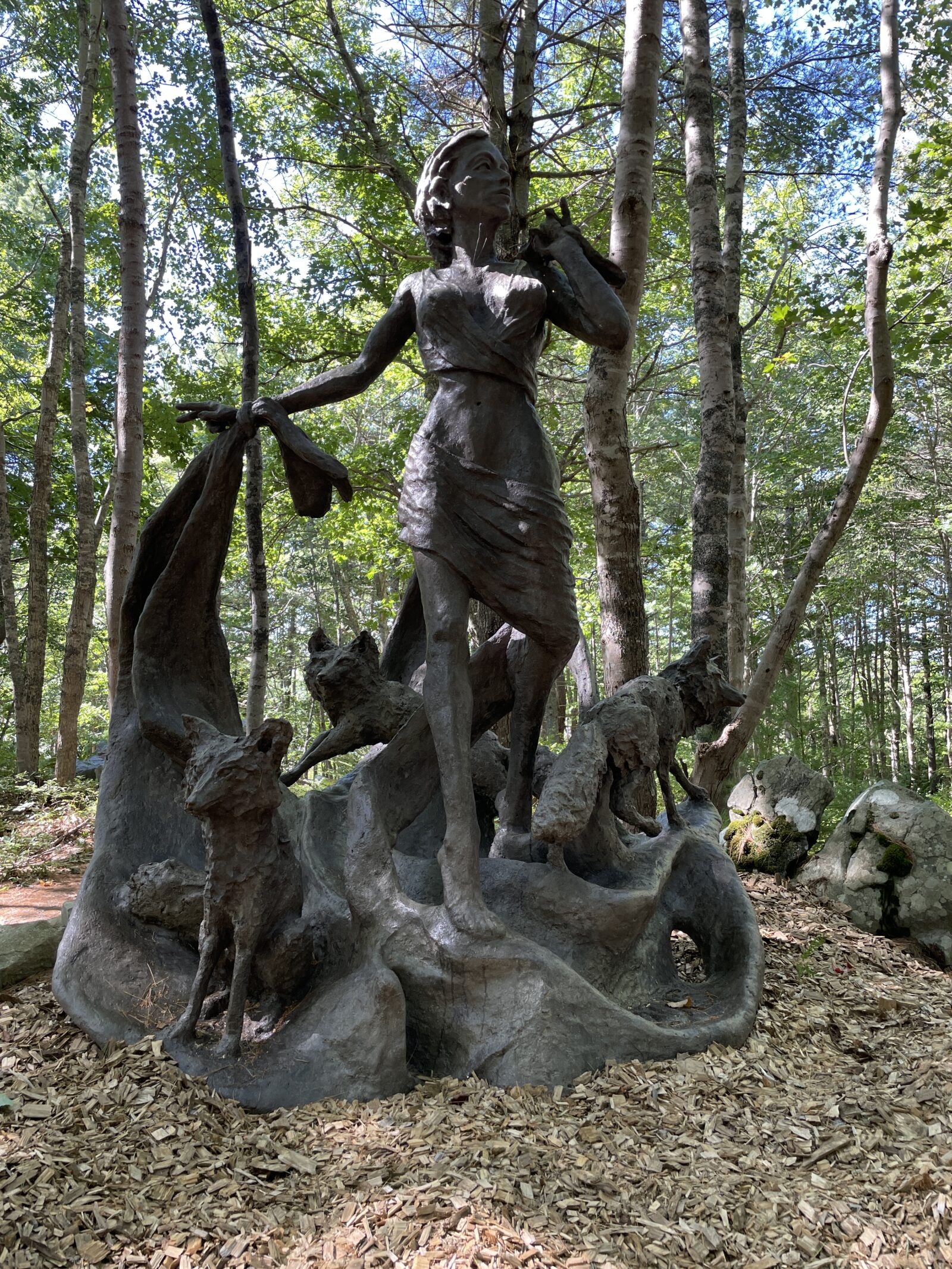 Day 07: Geocache around Halifax. The city was jarring after being in rural areas for the last few days. I spent most of the morning wandering around Point Pleasant Park before working my way back towards the Titanic cemetery. After getting dinner, I grabbed a bunch of unmemorable caches around my hotel. (Reverse Wherigos are popular.)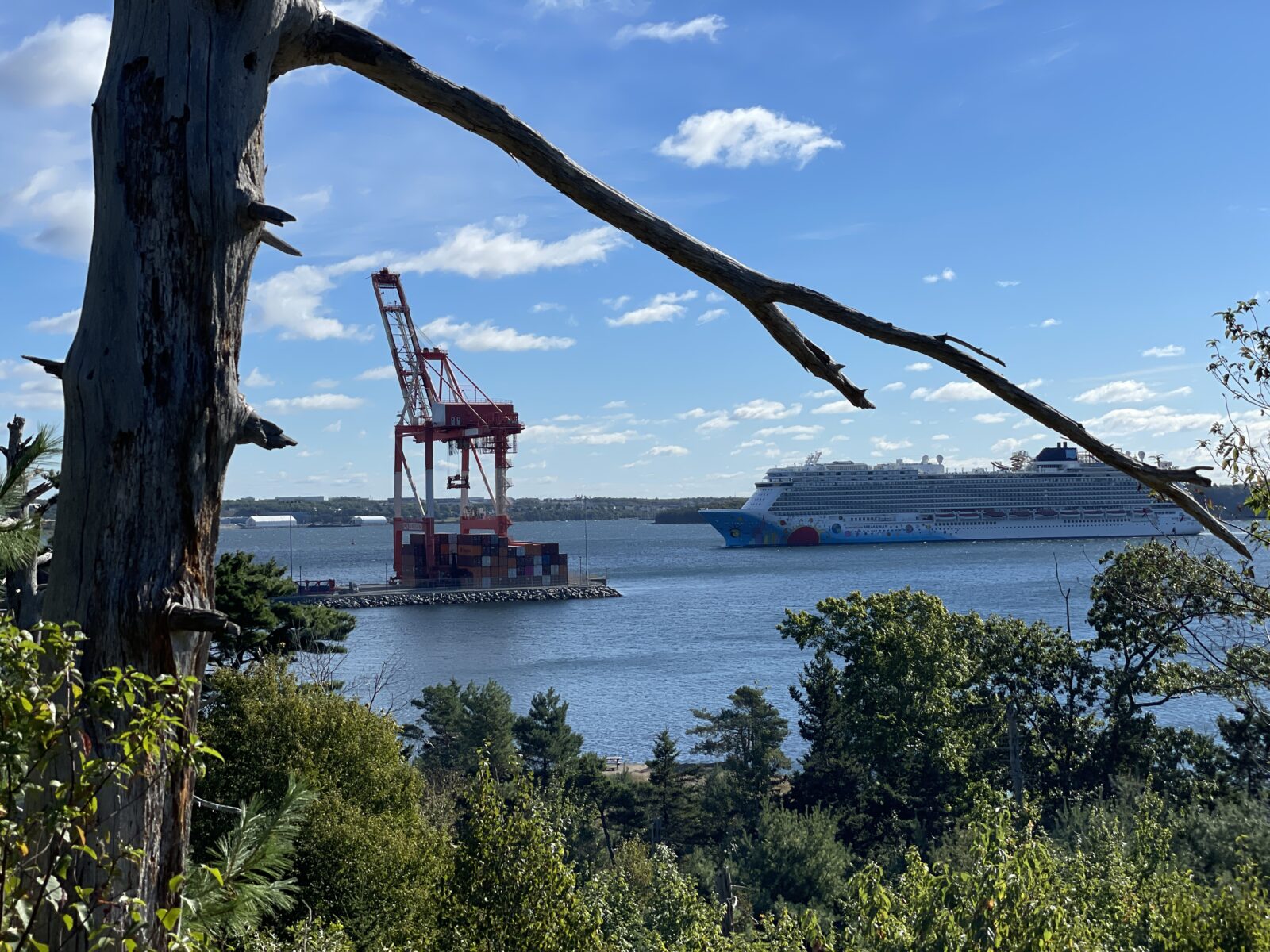 Day 08: I left Halifax early to drive to Prince Edward Island to ascertain if the park on the other side of Confederation Bridge was suitable for a Parks on the Air activation. (Yes, it was. Next post will be about POTA.) I picked up a few caches on that side to earn my PEI souvenir, then crossed back to New Brunswick to my B+B for the night in Shediac. The owners recommended a fancy seafood place nearby where I had the most Canadian meal I could get: lobster club with poutine and a Molson. After dinner, I headed over to the beach for my fourth Parks on the Air activation of the trip.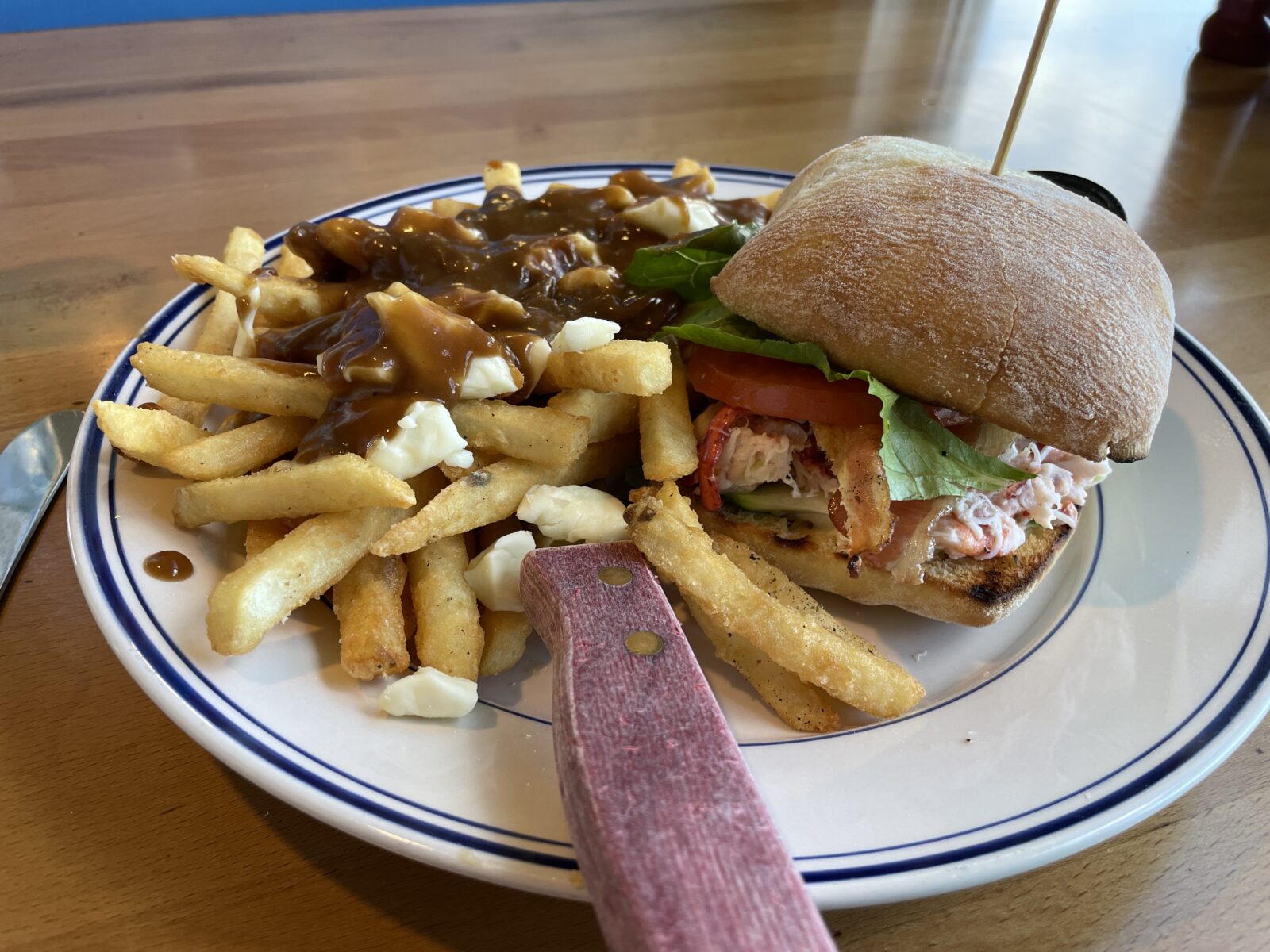 Day 09: It was raining pretty hard today, which made my stop in Saint John, NB, to look at the "Reversing falls" a brief, chilly one. The Saint John river flows into the Bay of Fundy. However, the Bay's tides are so strong, during high tide there's a huge reversal of flow. In better weather, this might have made a nice overnight. I continued to Bucksport, Maine, picking up a few caches along the way.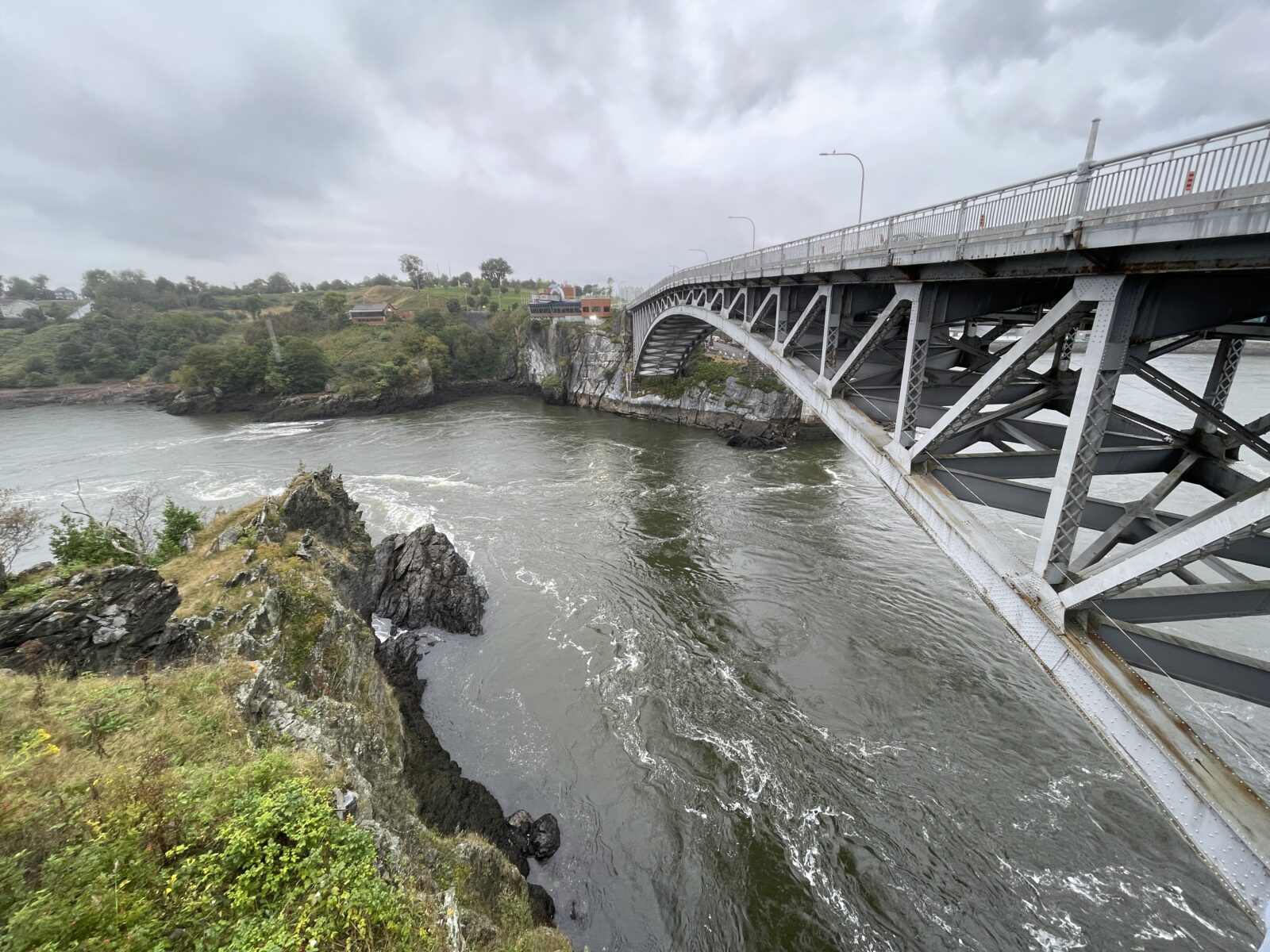 Day 10: Drive to Boston, fly home. As I write this, I'm in the Boston Airport waiting on my delayed flight.
Final stats:
1,580 miles and 38:35 hours driven, averaging 44.0 MPG and 40 MPH.
Four parks on the air activated (Maine, Nova Scotia, Prince Edward Island and New Brunswick)
170 geocaches found
I thought it would also be fun to try participating in Parks on the Air as an activator.