The cache lifecycle. I like that any cacher can log an appropriate needs maintenance/archive, but I find local cachers are often reluctant to do so. Nearly every time I travel, I find dozens of hides with super obvious issues (e.g., hasn't been found in a few years, streak of DNFs, CO appears to have left the game). I've been logging a lot of NM on caches 3000km away so I don't waste time on them when I'm there.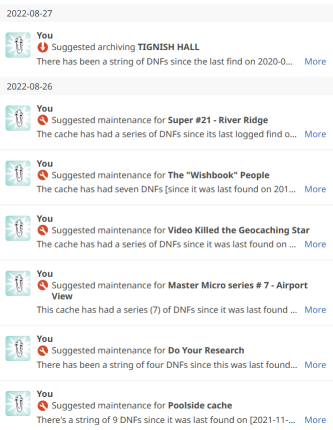 The geocaching app. It's improved a lot since the version I used in 2010 (which spawned the idea for this cache). and I appreciate being able to store my puzzle solutions on the site. Now that Adventure Labs are becoming popular, the lack of integration is a glaring problem. In trip planning, I use the lab2gpx tool to download waypoints and then sequence them into my route planning into the CacheTur.No site.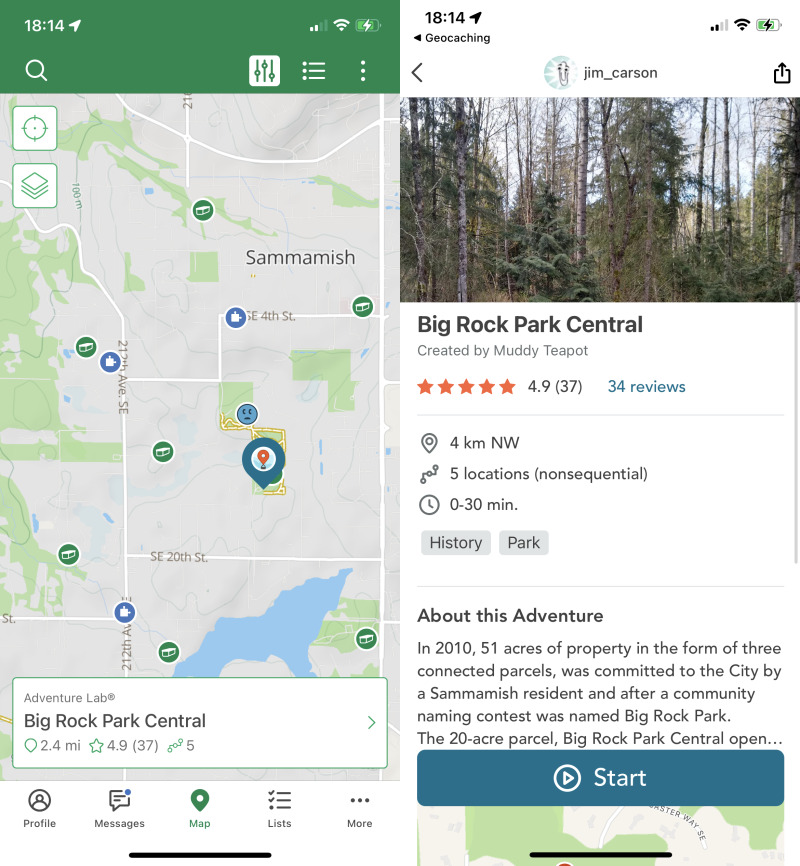 The result looks like this: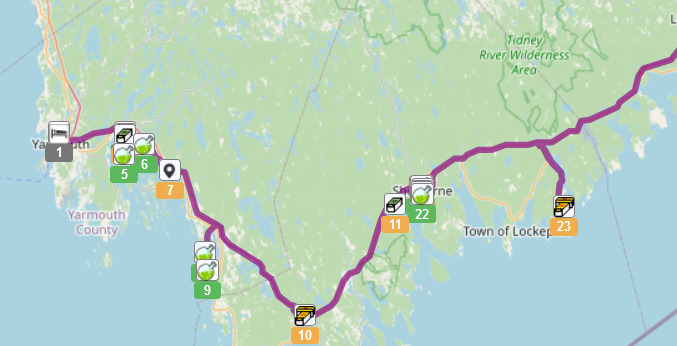 Favorite Points – It does help with identifying areas of interesting caches, but could be improved by using the lower bound of the Wilson score (like Project-GC does) rather than the absolute value. I'd like to be able to grant more than one FP for caches that are truly outstanding.
The Ignore List. Once a week I'll hear someone complain about how much they don't enjoy XXX caches because YYY reasons. There's a simple way (from the desktop) to place these caches on a special list so they'll not bug you anymore. I do wish it was attached to the search function such that I could blanket ignore certain caches by certain people. (Talking about you, Mister Film Can Thrown Towards Day Care and Mrs Unnecessarily Saturate A Forest With Micros And Get Geocaching Banned.) However, I realize this may cause some unfortunate problems if people aren't careful.