(Header image: Funplings)
With the pandemic, and terrible weather, I've been watching a lot of TV. I recently completed Severance, on Apple TV. Hoo-boy, this was amazing enough that I've rewatched it a few more times. Beautiful cinematography, compelling story, well-acted, and just enough realism to make it spooky. Five stars. Really looking forward to the next season.
I love the weirdness and the detail. It was unsettling how familiar aspects of the environment and attitudes are from previous work experiences.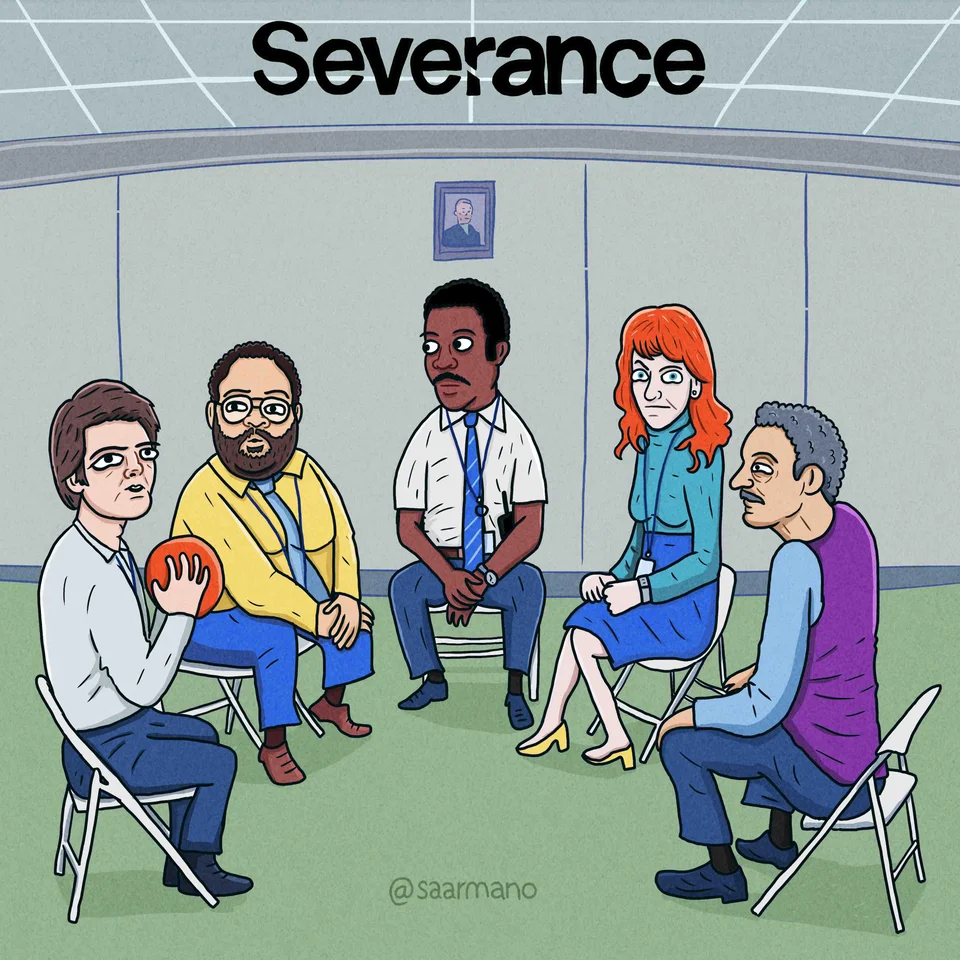 Awkward, forced social activities.
In Lumon's onboarding, the employees sit around playing a Q&A game. Almost everyone appears uncomfortable about the activity, but especially the new hire, who's first interaction with the company was waking up on a conference room table her first day being asked who she was.
The problem with these activities is the free-form, unmoderated nature of the questioning and eventual insistence of telling something personal about oneself. I have seen at least one new hire "outed" when questions devolved into home life and significant others.
Interdepartmental Communication
For reasons that have not been explained, Lumon kept its departments isolated. This reminded me of a company I worked at that was famous for embracing self-contained teams capable of delivering features. It looks great on paper, but presents unnecessary (and stupid) boundaries when trying to coordinate across teams for a mutually-shared benefit. The VP, whom we all reported to, refused to allocate resources, while keeping everything as a number one priority (for sufficiently large values of "one").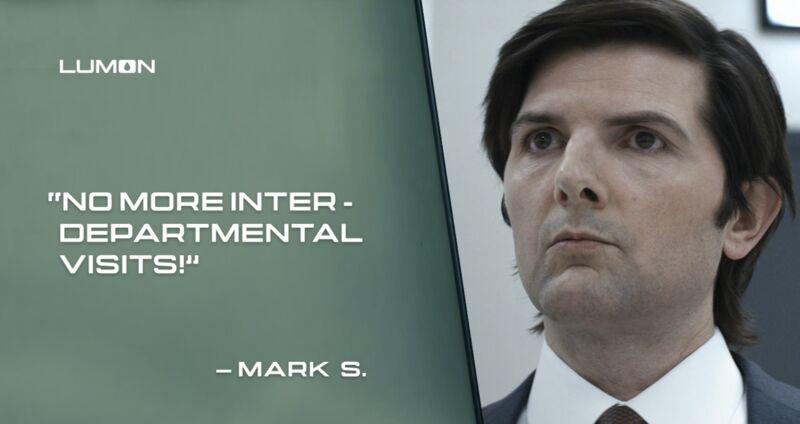 Another company had a self-named "Mandatory Fun Committee" that was attempting to be one-size-fits-everyone. Because volunteers tend to be the most extroverted people in the company, the activities lean towards that end of the spectrum. Introverts find it horrifying. For me, the worst was the birthday acknowledgements. These are fine when you're six, not great when you're forty-six. I don't want to be publicly reminded that I'm on the tail-end of my lifespan. When I couldn't opt out, I changed my "calendar" birthday to February 29th.
Open Floor Plans
At the other extreme, and more common, are "open" offices intended to "remove walls behind communication." As one who has worked in them, the drawbacks are noise and non-work distractions, like a coworker who constantly talks to herself or another who is having a long-distance marital spat for taking a female associate to an S&M club without his wife's foreknowledge or agreement. (I did not need to know that about you, Bob.) So maybe that's the one advantage of being Severed.
The Pip's VIP Card
In the first episode, Helly throws a desktop speaker at Mark's head, giving him an owie. Because his outie has no knowledge of the innie's actions, but there is a noticeable wound, Lumen conjures a story of an office injury. They reward him with a pass to the VIP section of Pip's. The joke, of course, is the VIP section is only distinguished by being behind an easily-missed sign saying "VIP Section." There are no obvious perks or benefits, especially as the restaurant appears otherwise vacant. Moreover, Pip's' vibe was that of the small town sit-down restaurants available to a business traveler looking for a late-evening meal that isn't at the hotel.
This reminded me of my high school job in the bakery department of a grocery store. As the evening clean-up crew, we were subjected to undoing the chaos that the daytime bakers wrought in the back. Occasionally, this entailed somewhat dangerous jobs such as cleaning the grease fryer vents and the rotating loaf oven.
Being a naive and unsupervised minors, I burnt myself on an oven. The manager let me leave a few minutes early and take home some day-old donuts or stale bread, things that were going to be thrown away anyway. Yay!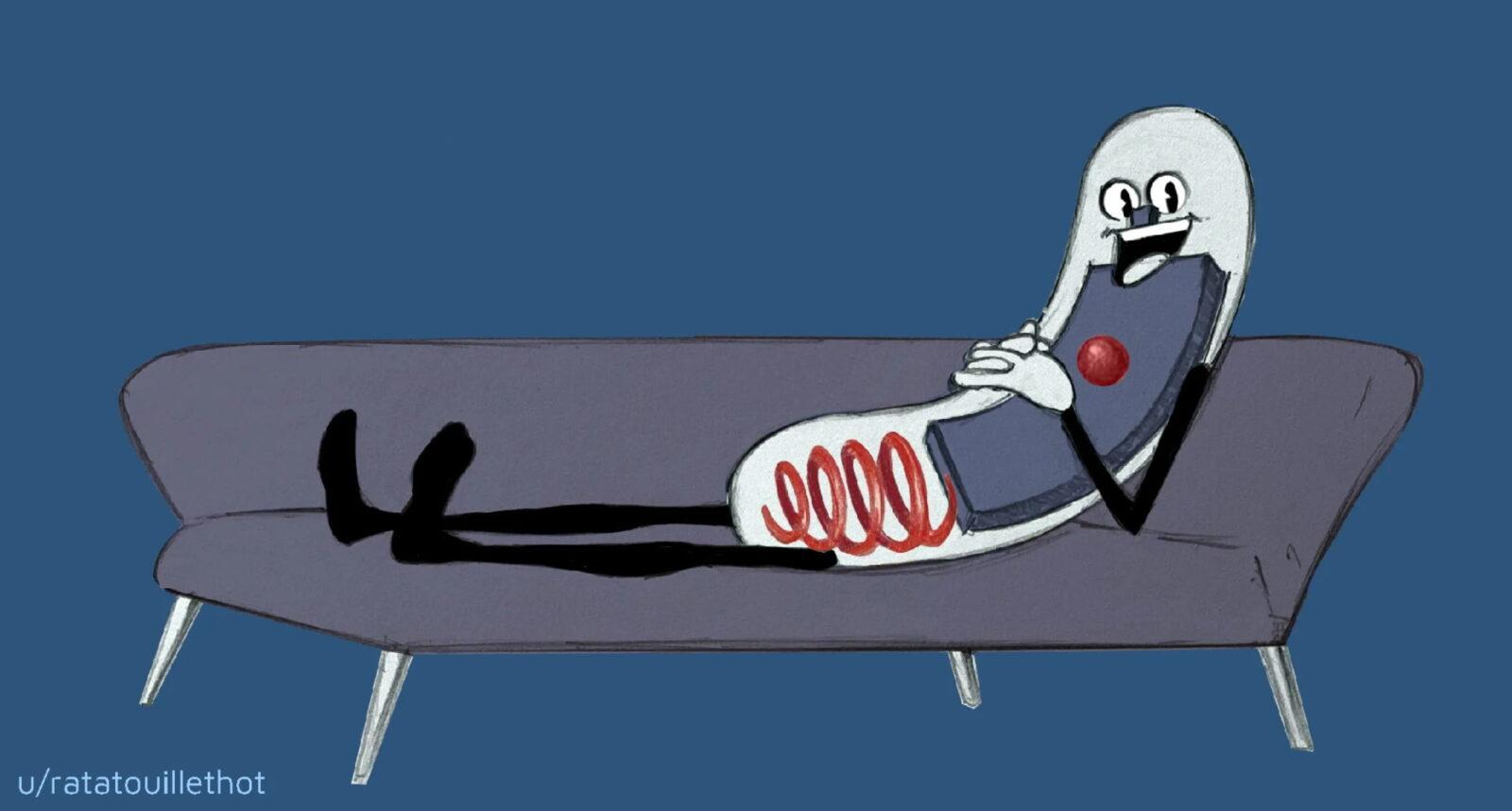 Strange Perks
One of the odd disconnects I've found is what employees want and what employers offer. For example, for hitting quota, the perks at Lumon are:
10% Eraser
25% Finger Trap
100% Caricatures
Refiner of the quarter: "Waffle" party
At one company, my team had been working pretty hard to deliver a product. The company wanted to reward this with an offsite, group activity. In talking with team members, half wanted to do ski, the rest wanted simply a day off. I let people do what was going to make them happiest. This would also save the company from paying for lift tickets for the whole team. HR was displeased, to put it mildly. Thankfully, there was no Break Room for me to be sent.