(Header Image: Go_A – Ukraine – 2021 Eurovision Grand Final, Photo by EBU / Thomas Hanses)
Last year, Meryl got us watching EuroVision, a music contest where finalists from each country in Europe + Australia compete. It is quite the spectacle with candidate videos dropping early in the year. Because of the large number of participants, semi-finals are held over two separate days, each featuring 18 countries with ten advancing. The finals are held following week with the 20 countries advancing plus six automatically qualifying (Germany, United Kingdom, France, Italy, Spain) and the host country.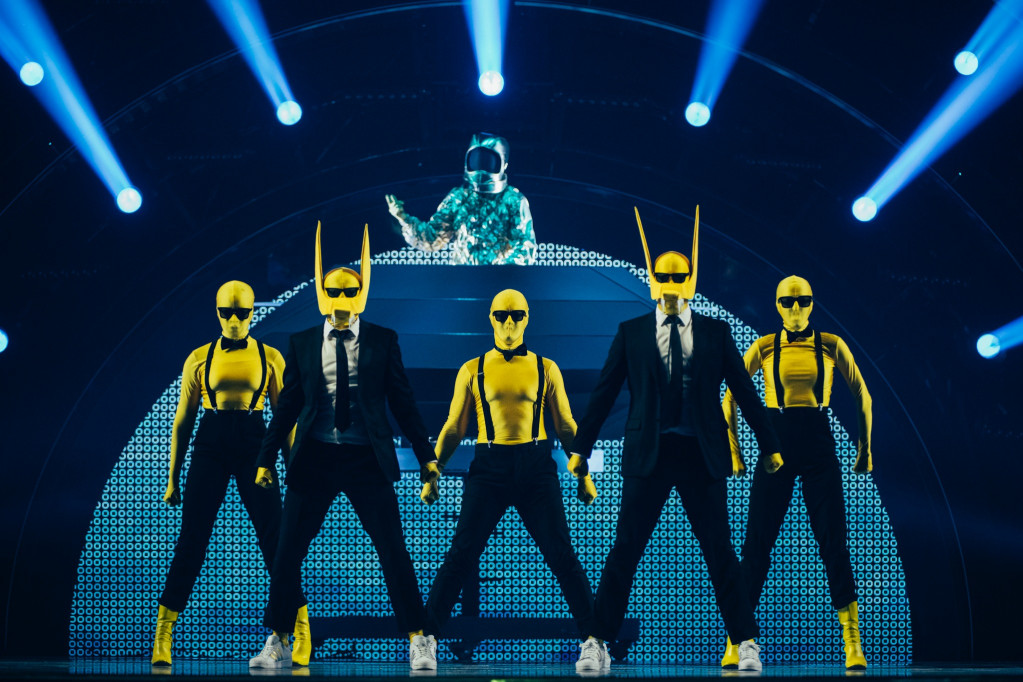 There are a lot of things I like about it:
Fantastic talent in a variety of genres. Some are genuinely weird, and that's perfectly fine!
Exceptional production values. The pre-event videos are high-quality, only outdone by the staging and lights. For example, Ukraine's mix of folklore and electronic music has a different feel in its official video and the official performance.
Focus is on the participants/countries, not the judges' personalities.
Even the presenters are talented. During gaps in the voting, they performed their respective songs.
Judging is… strange and entertaining. Each country awards 1-8, 10, or 12 points to any one of the other countries (e.g., not themselves). As they iterate through each country, greetings are exchanged in the local language, a representative stands in front of a gorgeous local attraction, and in the left half of the screen, the countries with point values 1-8 and 10 are updated while on the right, the local representative names the 12-pointer. There are some political undertones. It's part of the experience.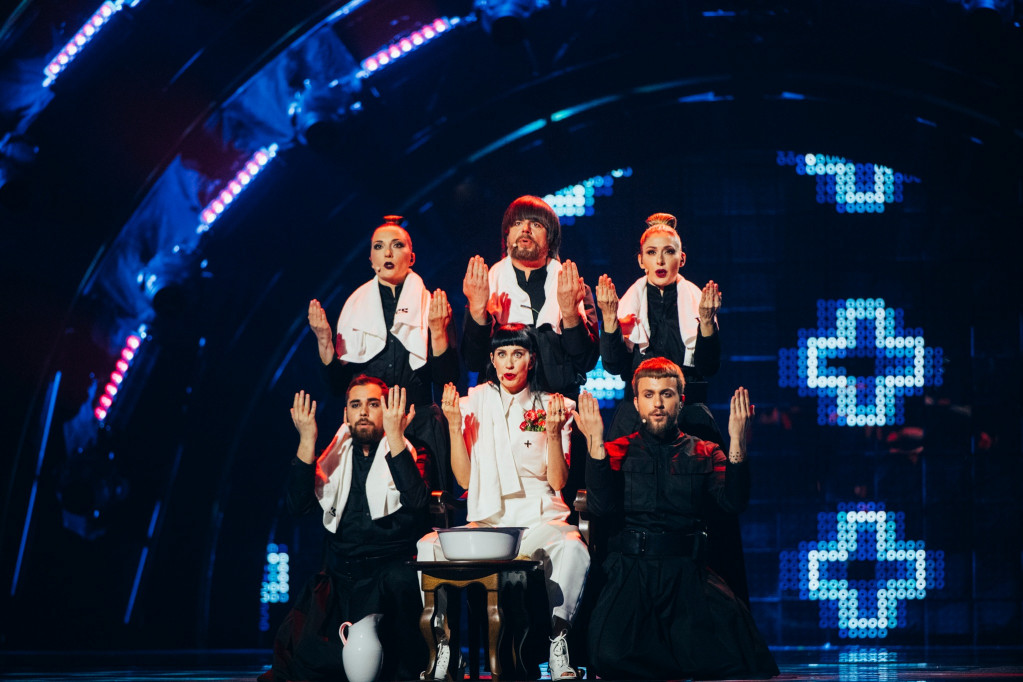 The second half of the points are from phone-in voters, starting in reverse order of ranking. Unlike national votes, this feels deliberately drawn out. Because you have points assigned in the opposite direction, there can be huge swings in rankings as they work their way up. For example, Moldova was in the bottom quartile (from judges), but sprung up to third place on the popular vote.
The run up to the finals were summarized well by Glen Weldon of NPR. Of those, I could see myself listening to Armenia (especially), Poland, Portugal, Iceland, Belgium or Estonia on Spotify. They were fairly chill ballads, not what the audience seems to love. Ukraine's and Moldova were good, growing on me the more I saw them.
It's great that Eurovision is available on Peacock for us to enjoy!