This can also be made in a waffle maker.
Ingredients:
3 zucchini, grated
2 carrots, peeled and grated
2t salt
3 eggs
1/2C flour
1t baking powder
1/2C feta
1T olive oil
3 chives, chopped (or use 1t dried leeks)
1/2 t dried dill
butter (for frying)
sour cream (optional topping)
Place grated zucchini and carrots into a colander. Salt. Allow it to drain a few minutes. Squeeze into colander to drain off as much water as you can. (You can also put the mixture in a clean towel and twist.)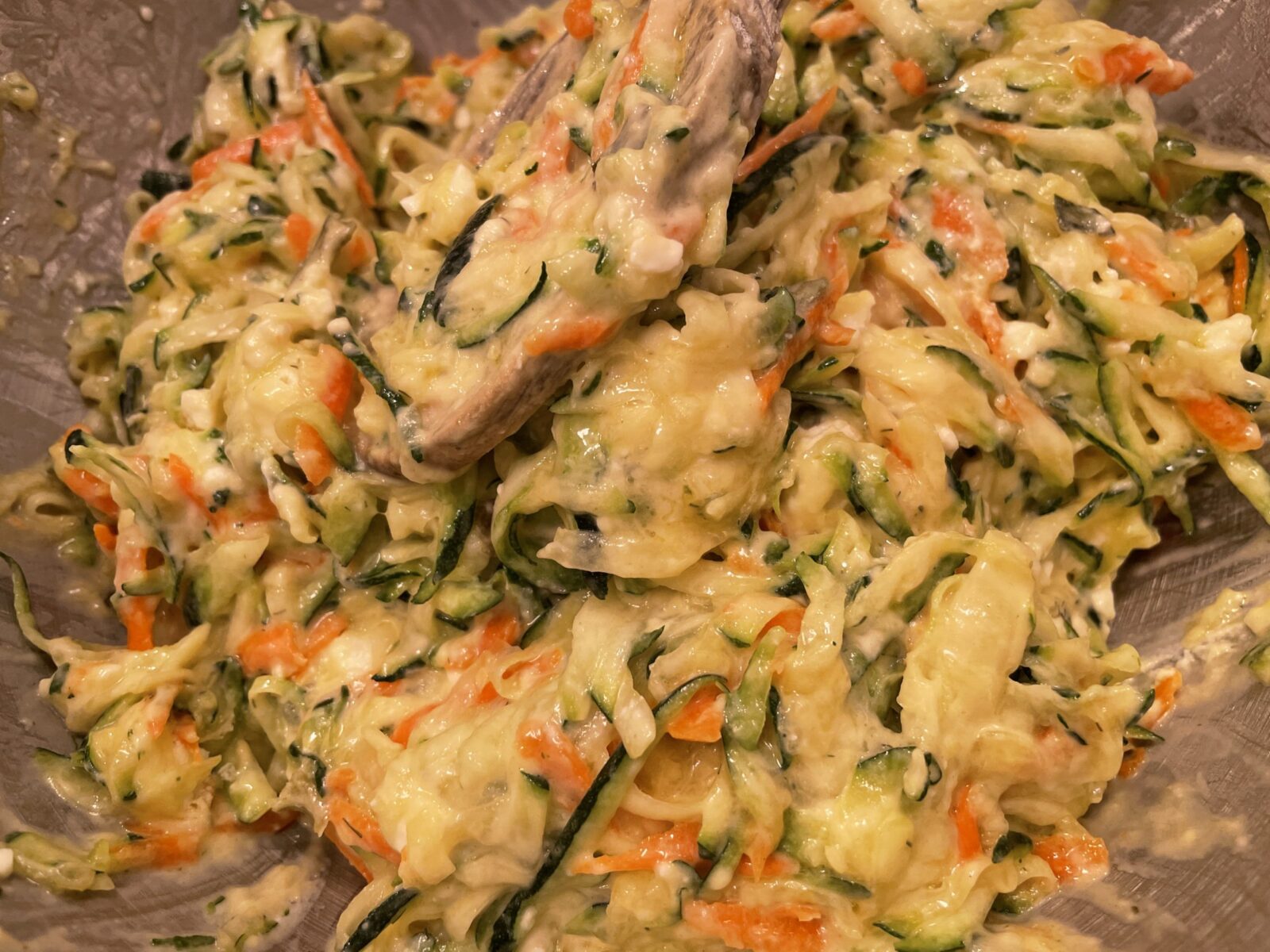 Combine zucchini, carrots, eggs, flour, baking powder, feta, olive oil, chives, dill. Mix well.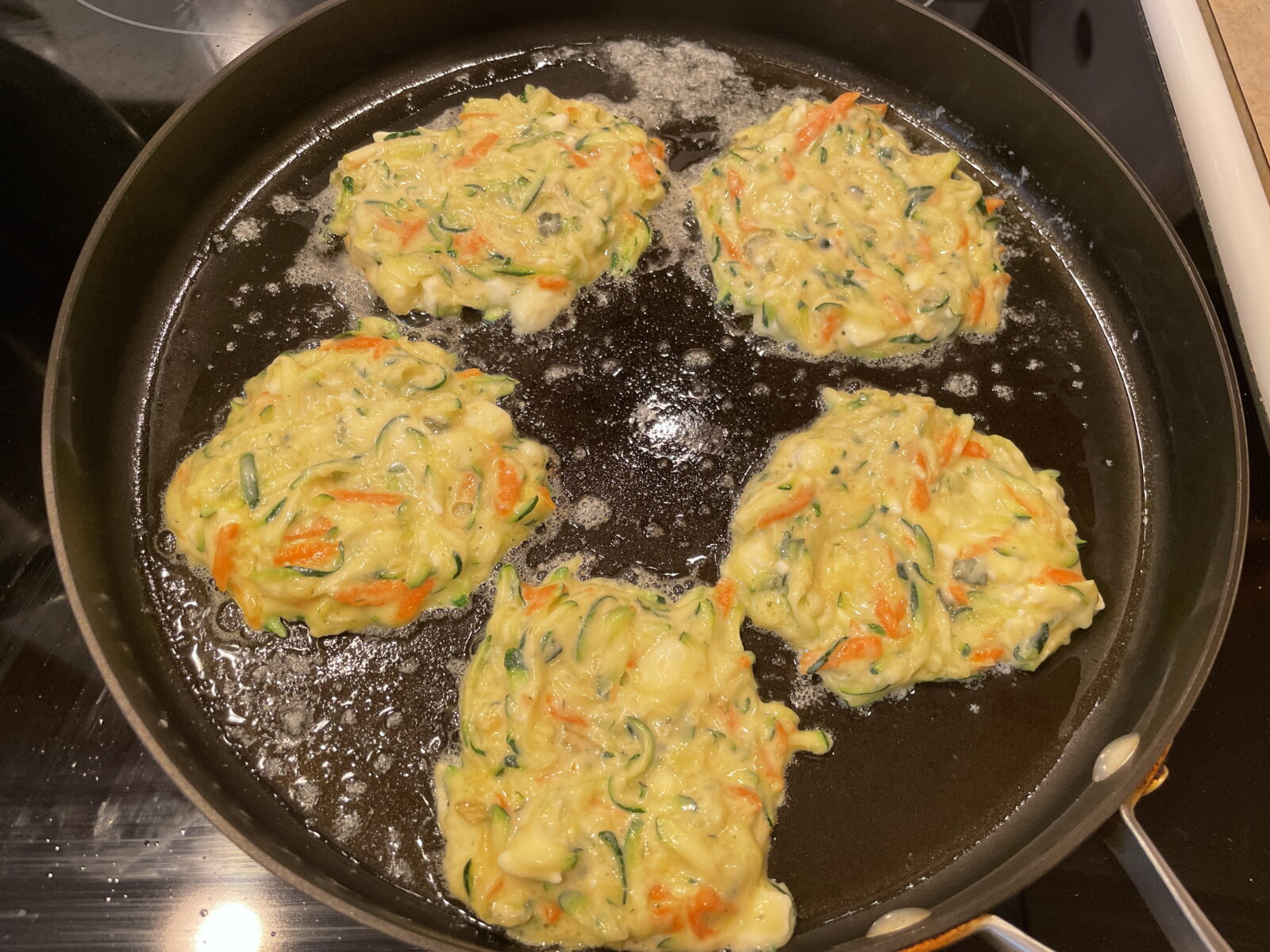 Place heavy skillet on a notch below medium heat. Add some butter and heat until melted. For each pancake, drop two ice-cream scoops of mix on the pan, flatten with end of scoop. Fry in butter for a 3 minutes (should be golden brown), flip, add more butter as necessary, fry another few minutes. (Total time will vary, about 6 minutes.)
Dollop on sour cream to taste. Service with an amazing fruit salad