What a difference two days makes. After visiting Gullfoss and Gljúfurárfoss on Monday, in the heavy rain and wind, I rolled into parking for Skógafoss, stopped maybe 10 minutes, then noped out of there for different, equally blustery options. Because of the orange weather alert and closed roads, yesterday's highlight was … clean laundry.
Thus, this morning's cold, clear and calm was extra alluring. I mean, what about this doesn't just say "go outdoors, now. Okay, you can have breakfast first, but then get outdoors!"?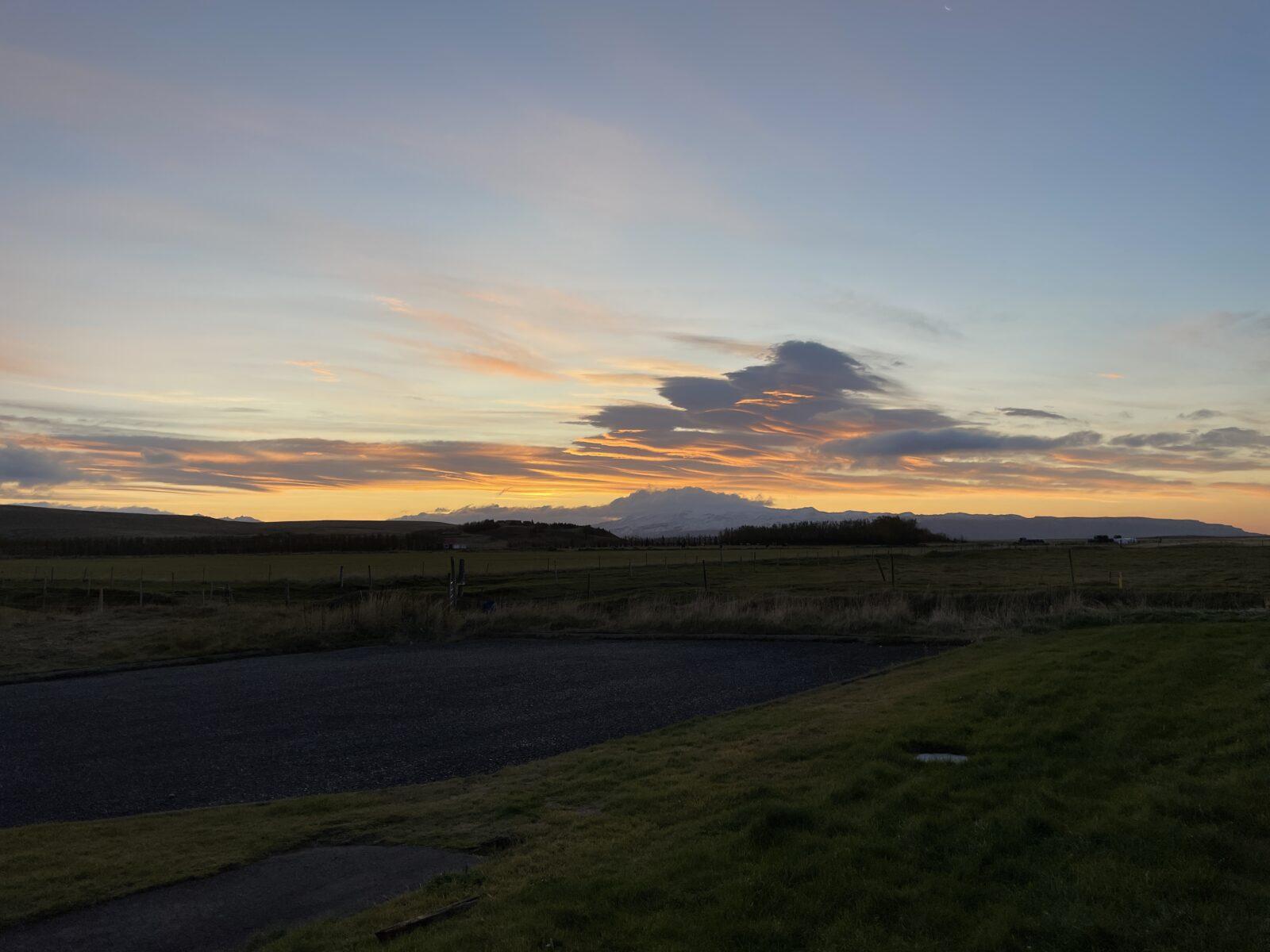 I arrived at Skógafoss relatively early. Mentally, I was going to take the staircase up and look around a bit. 370 steps later, with only a few breaks to catch my breath, I was at the platform overlook.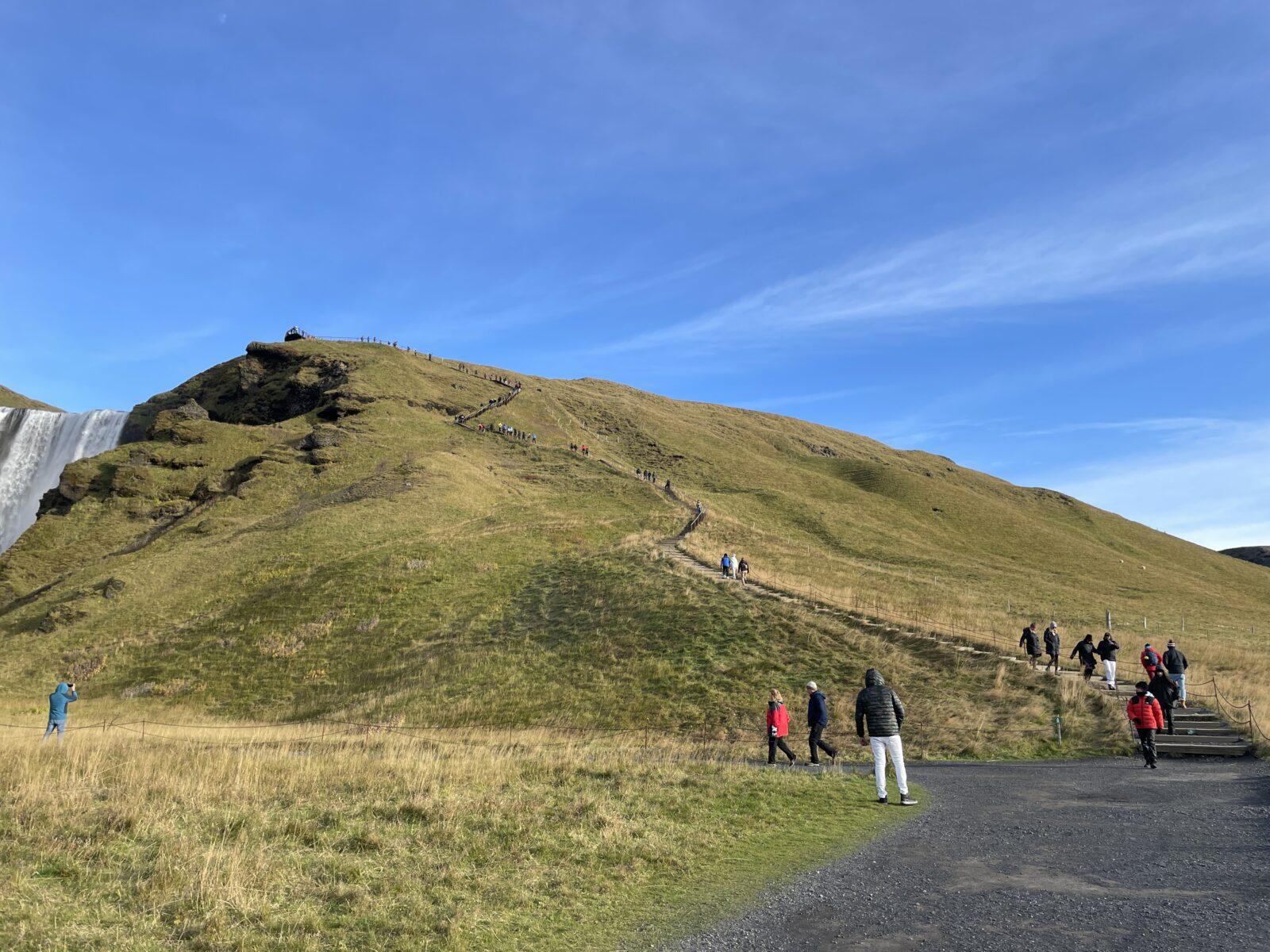 The unabated view of the top of Skógafoss was nice, to be sure. But by this point, I was feeling really good and noticed a trail that continued uphill that just seemed to be drawing me in. As if I needed incentive, there was also an adventure lab and geocache about 2.6k away. Crowds thinned out very quickly and the scenery continued to be great.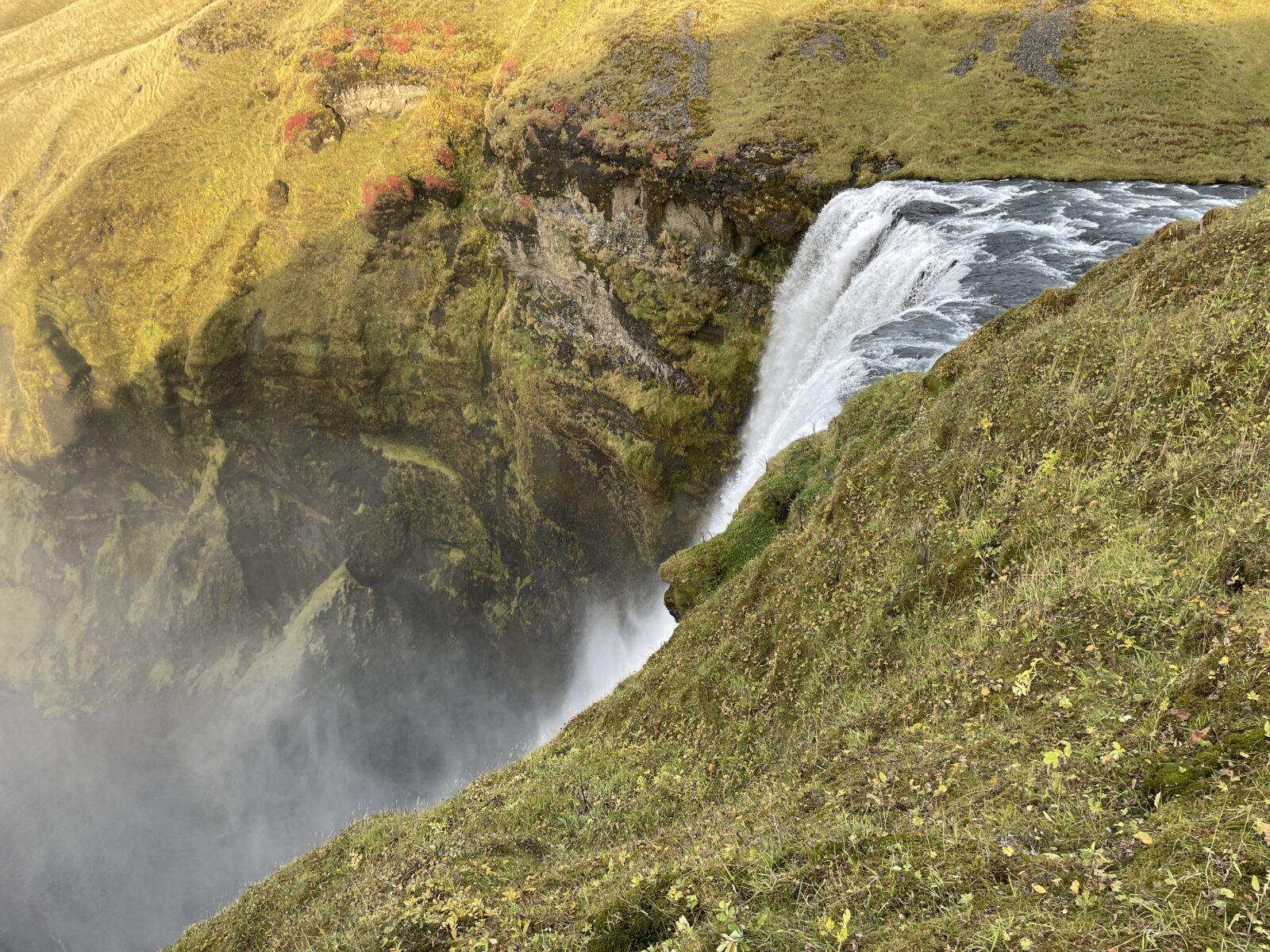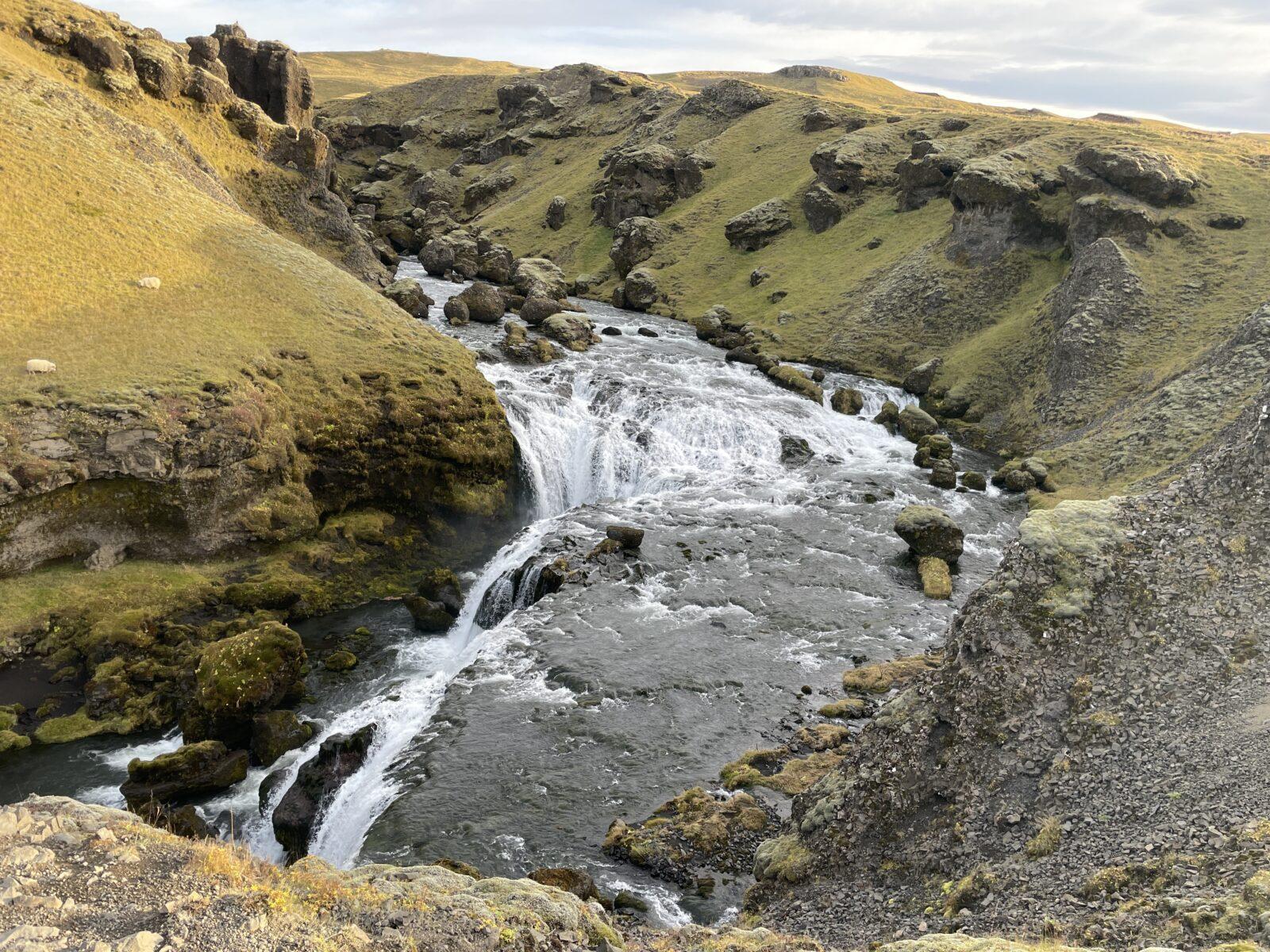 The trail continued another 21km beyond where I turned around. Definitely for the harder-core folks carrying eleven of the ten essentials. Coming down the stairs was surreal, because I was pretty happy and feeling great, but everyone going up looked miserable.
Nearby was another waterfall with the opportunity to walk behind (like I did on Monday). The area is cute enough that there was a wedding ceremony going on. Love the idea, and especially that they were not blocking the path like Tour Bus occupants seem to when they first emerge from the aluminum cylinder on wheels.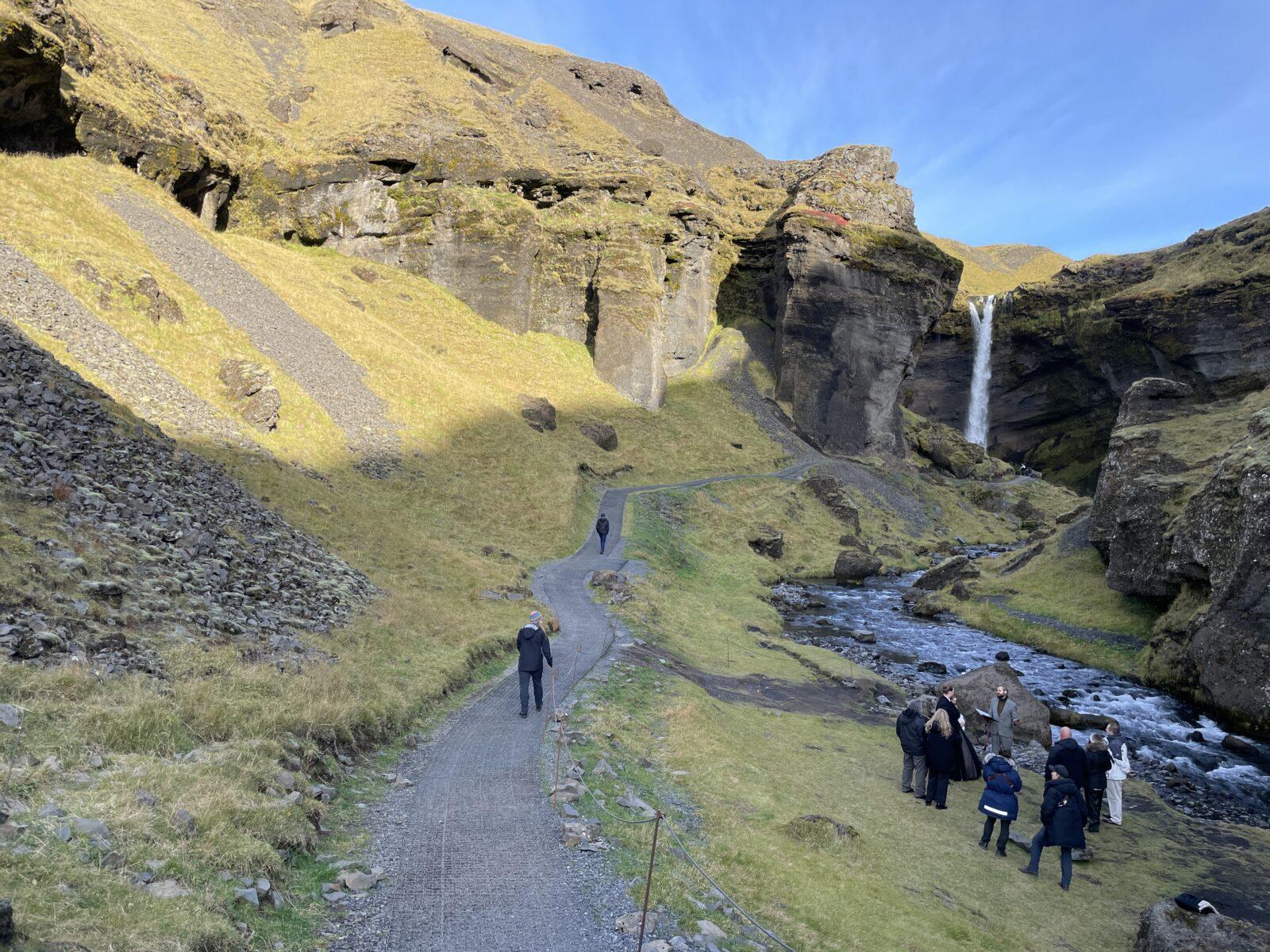 This waterfall was a lot smaller than the others I've been to, which is probably why it's a fine place for a wedding ceremony.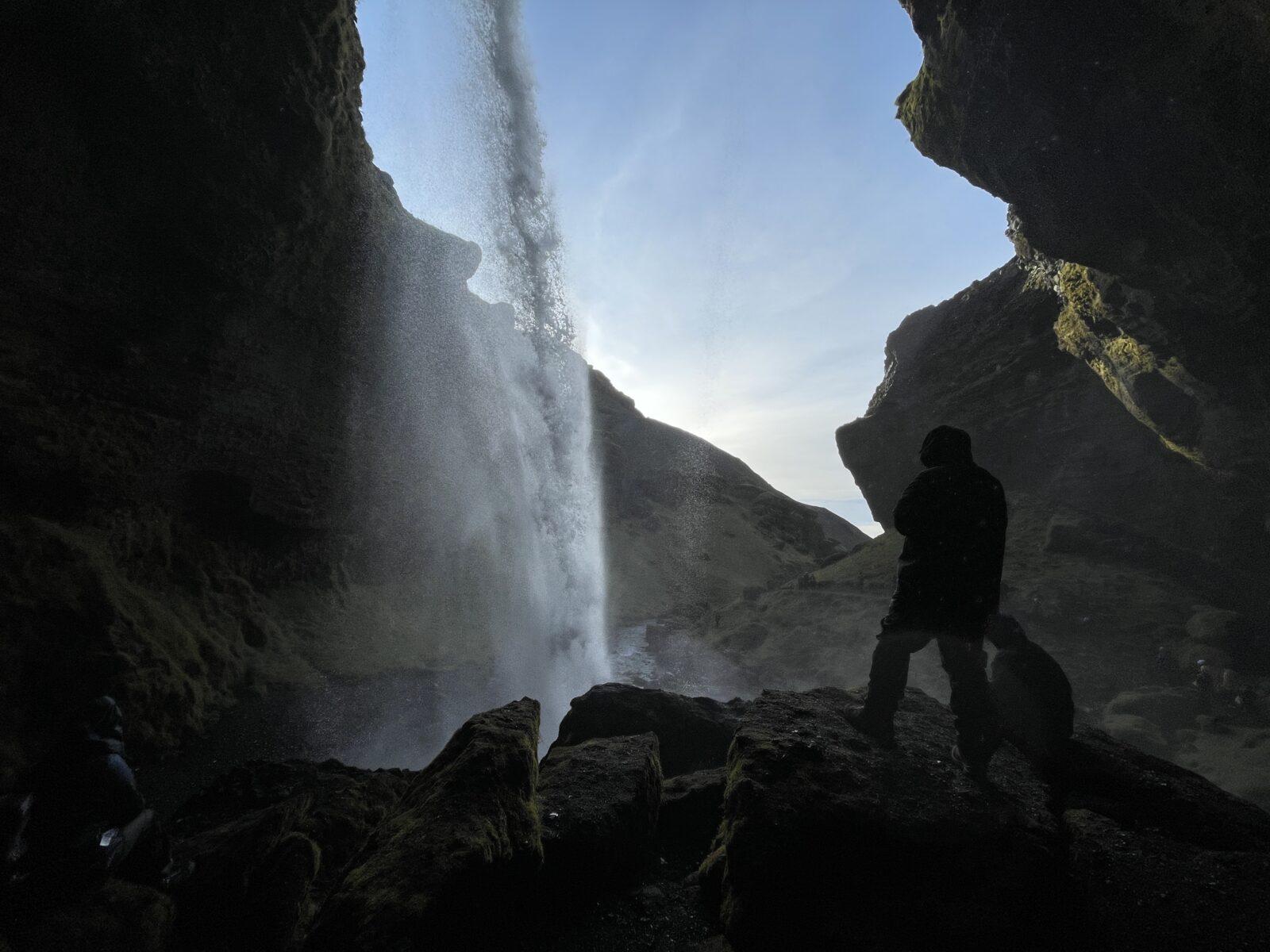 Finally, I headed over to Vik to walk on the Black Sand beach. It was chill, but I find sand very difficult to walk on.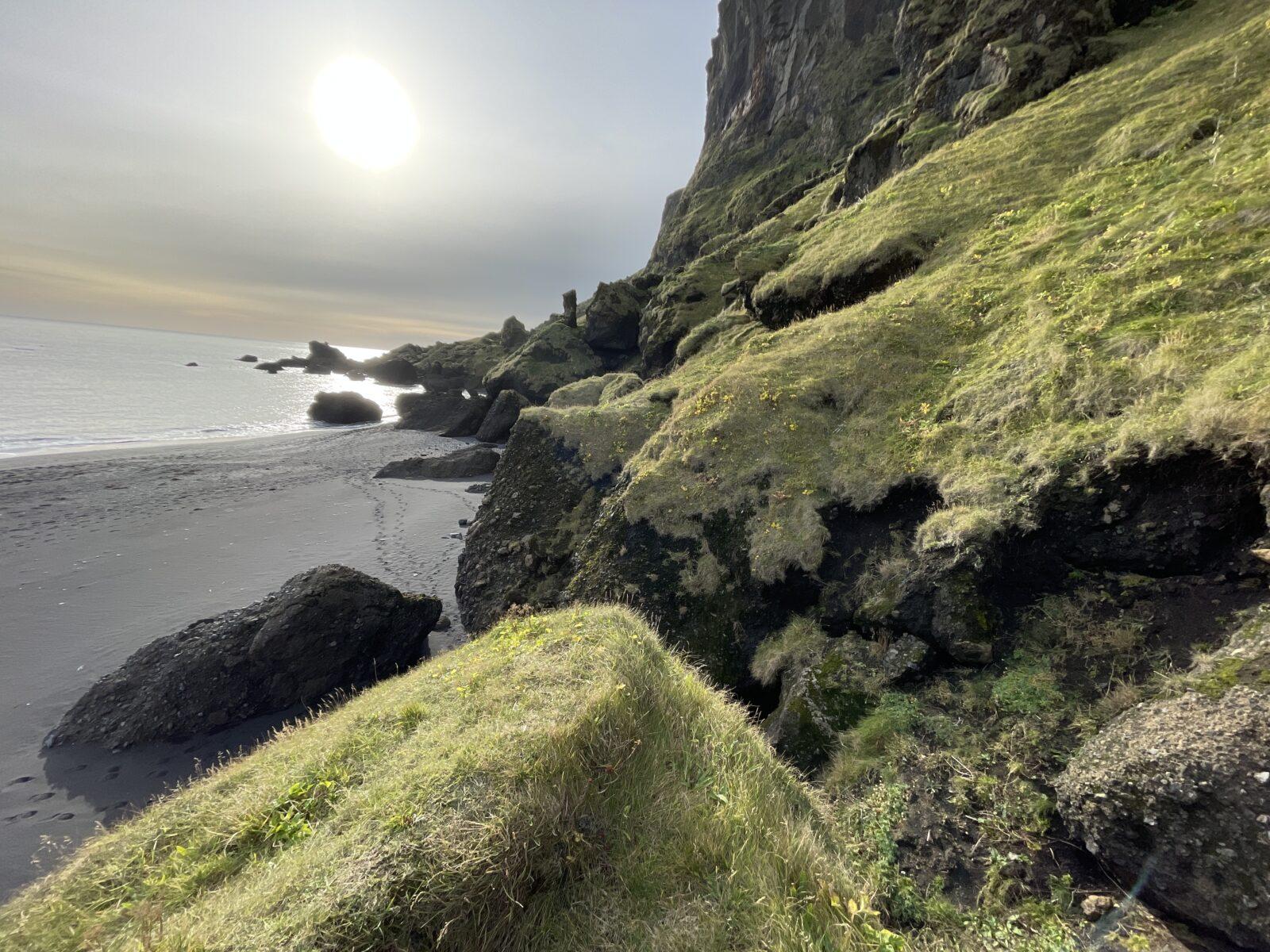 For those reading this far, an explanation of the cover image: each town has, as you turn off Ring Road 1, a blue sign indicating where things are. I think some of the smaller ones are peoples' homes, there was at least one that seemed multi-generational.