Despite some noisy hostel-mates, last night was my best night's sleep since I arrived in Iceland. I woke up feeling great, and had no problem getting out and on the road to avoid potential road closures. As of this morning, I still couldn't find a first-hand source of the potential closures, but took it to be likely given the weather conditions forecast.
I rolled into Hvolsvöllur around 8:30 a.m. and had a "Now, what?" moment. This is not a 24-hour metropolis like New York City (that I still need to write-up). Moreover, the Midgard Base Camp, like most hostels, closes during the day to clean. I passed the time sleeping in the car, walked around the neighborhood photographing random information signs for an art project Meryl is (I think) working on, and shopped in my first Icelandic grocery store.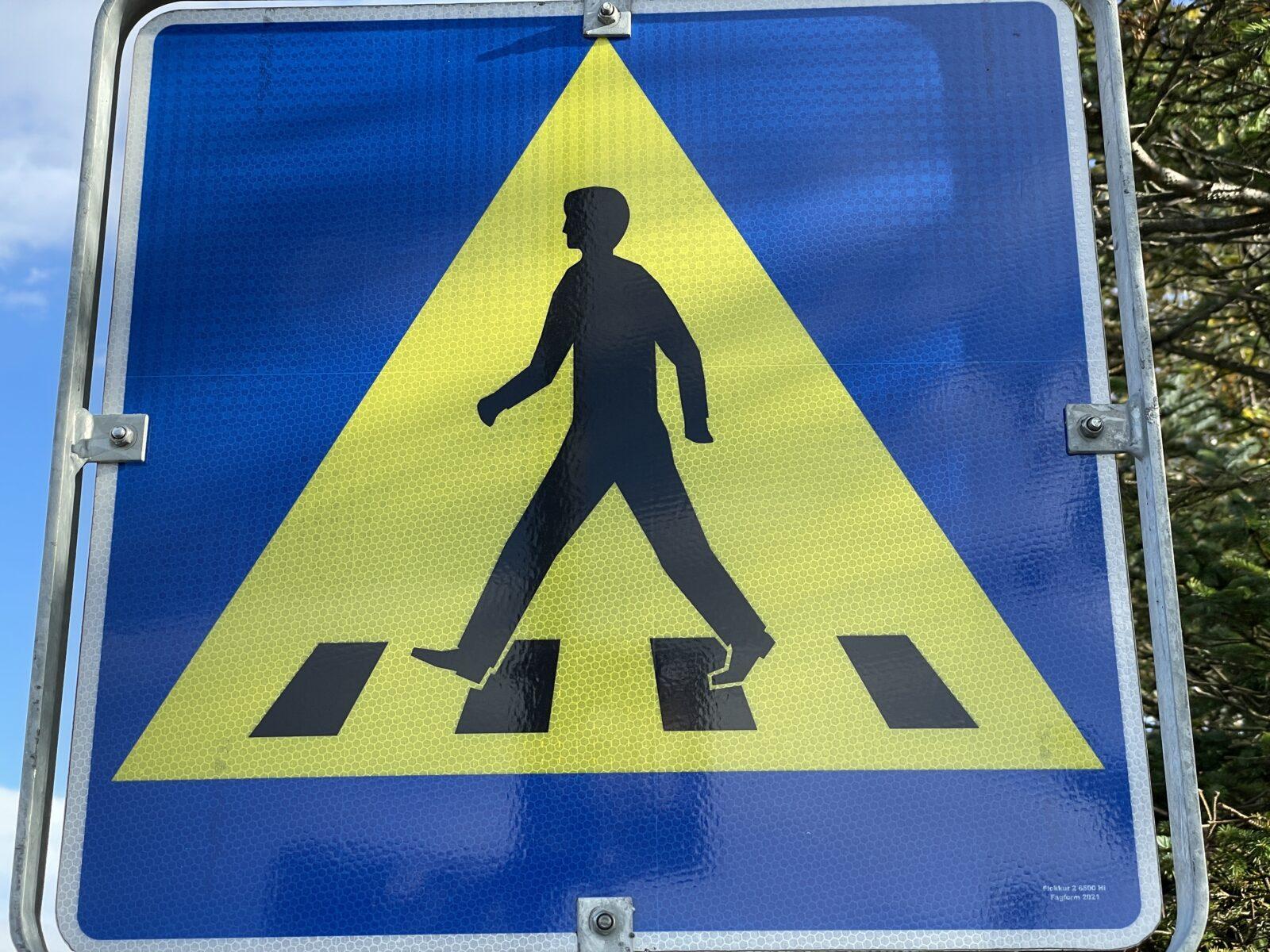 Visiting grocery stores when traveling is a weird interest of mine. I think it's because food is the common denominator we all have. It's also fun to see how familiar products appear differently in other locations. For example, Kit Kat bars are available in several flavors in Asian grocery stores (green tea is good, strawberry not my favorite). Sometimes there are foods that I woudn't have thought trying, like Chocolate-covered licorices. (Thanks again, Karl!)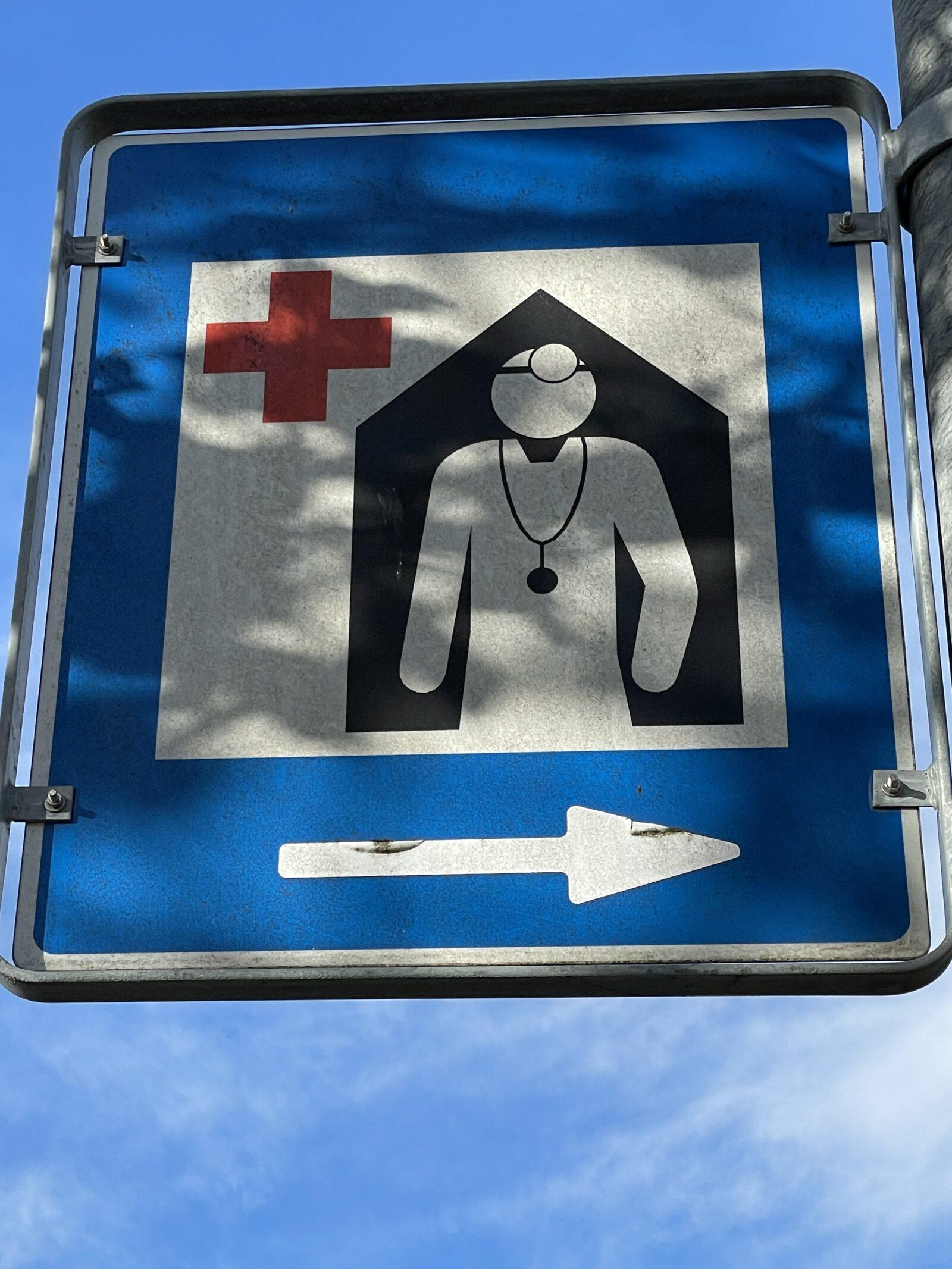 The information I'd read about outlined the most common grocery chains in Iceland if there were options. However, in a small town, the choice is what the choice is. Today, it was Kronan, whose claim to fame is trying to promote healthy choices by having no candy near the register for impulse buys. (Thank you!) Two things I was most interested in trying were Skyr and Fish Jerky. And boy did they have options for the latter. It tastes better than it smells.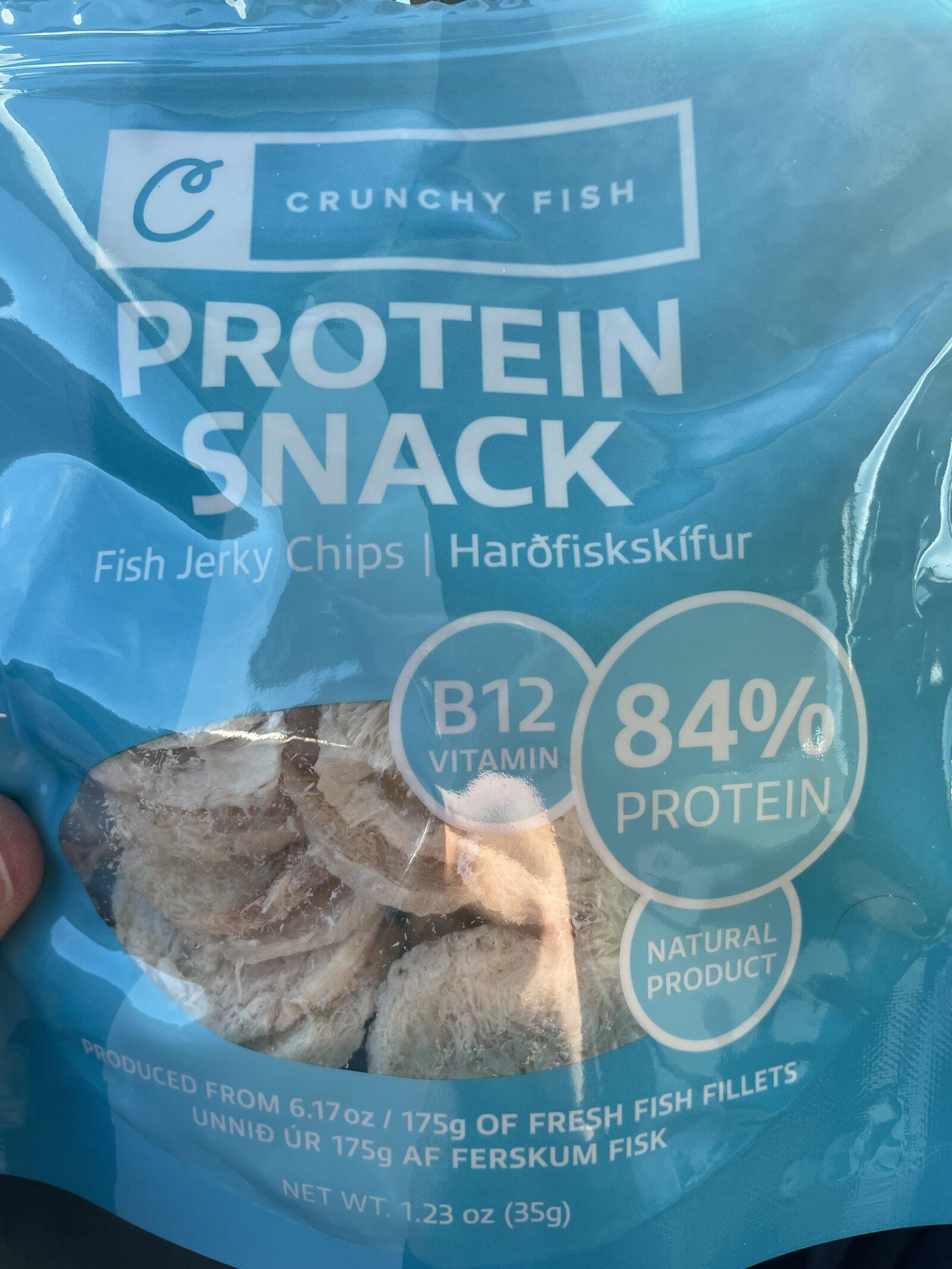 It's now 7:15pm, and Midgard Base Camp (the hostel I'm staying at), has had a constant flow of people driving in, walking up to registration, and asking if there is any space for the night because…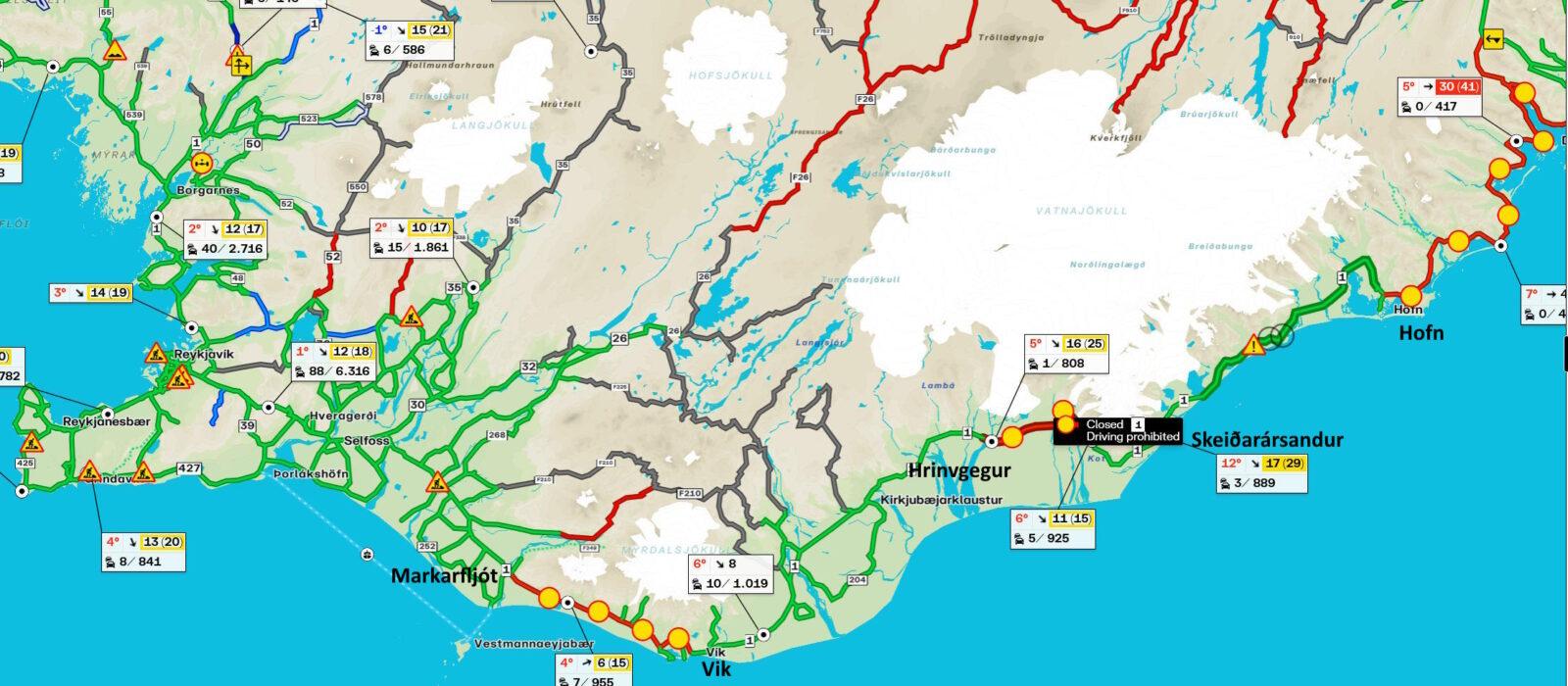 It's a mess. In the south, Highway 1 (Ring Road) was closed between Markarfljót and Vík (the route I took early this morning), Hrinvgegur to Skeiðarársandur (road east if I tried to continue to Höfn), as well as on both sides of Höfn itself and most of the road leading to Lake Myvatn. I'm fortunate to have been on top of the weather forecast to at least plan this far. Checking in early gave me the option to do laundry and dry out my boots with the shoe dryer (featured image above). I need to get one of those for soggy hikes at home.
---
Last night I was in Vik. Because it had been raining hard all day, the room was reeking of eau de sweaty hiker. It was also lined with several large suitcases. I was initially puzzled at why there were so many, then realized I was in a couples dorm, and each packed mightily: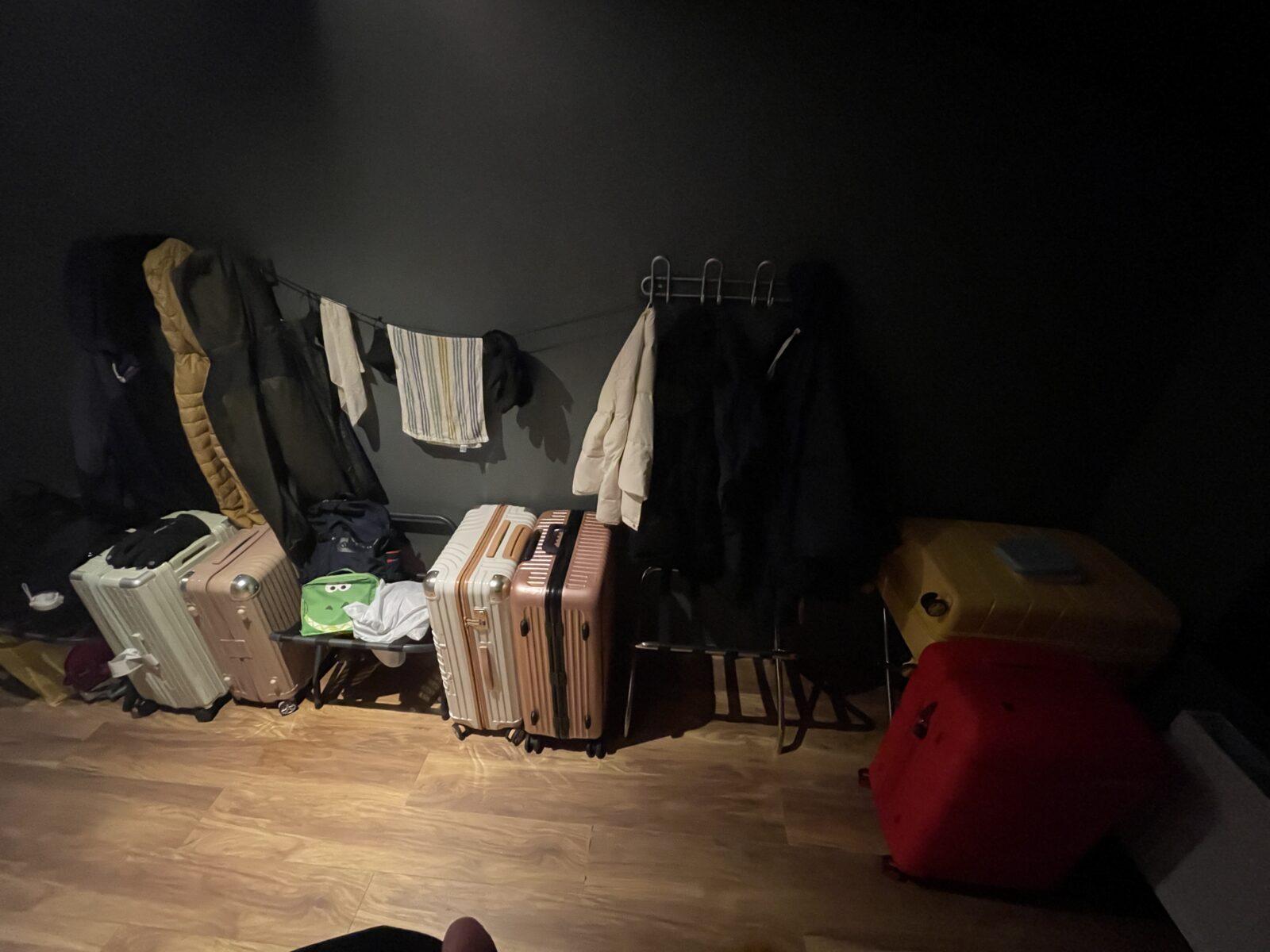 The person with the two largest bags on the right not only packed way more than I did, they were also far less organized. Every time he needed to access the case, there was an average of seven zippers being opened, each done with ridiculous enthusiasm.
I think what happened is he probably organized things by category, e.g., a section with socks, another with underwear, another with T-shirts, etc. It makes logical sense before you travel, especially as you can count things. (For example, I like to pack N+1 days of underwear, but I'll rewear pants for several days.)
Grouping by category is a terrible method for single-night stays because you end up having to root through every compartment to assemble a complete post-shower wardrobe. Instead, I've organized it by day (sans pants, that are being reworn), which allows me to grab a smaller portion quickly. This also lets me leave the suitcase in the back of the car. It's heavy, unwieldy, Iceland is safe, and nobody is really going to be interested in a middle-aged dude's (mostly) Kirkland brand clothing.
Since the dorms are always subject to people coming in and out, lights etc, it's been essential to have a sleeping mask. I have yet to find the One True Mask, but generally any that's contoured, silk or cotton, and with a large enough headband will be better than none. Earplugs are something I'm still trying to get used to. These seem to work well for me for up to a few hours before my ears get itchy or I think about my ears being blocked. I really need someone to invent noise cancellation for snoring.