The jet lag last night was rough. I think I had a total of nine hours sleep (which is good) but spread over 13 hours attempted (not good), including some surreal dreams. But I was feeling more human again. I started off the day with a latte and an Icelandic vegetarian breakfast of chia pudding and toast with hummus and chutney.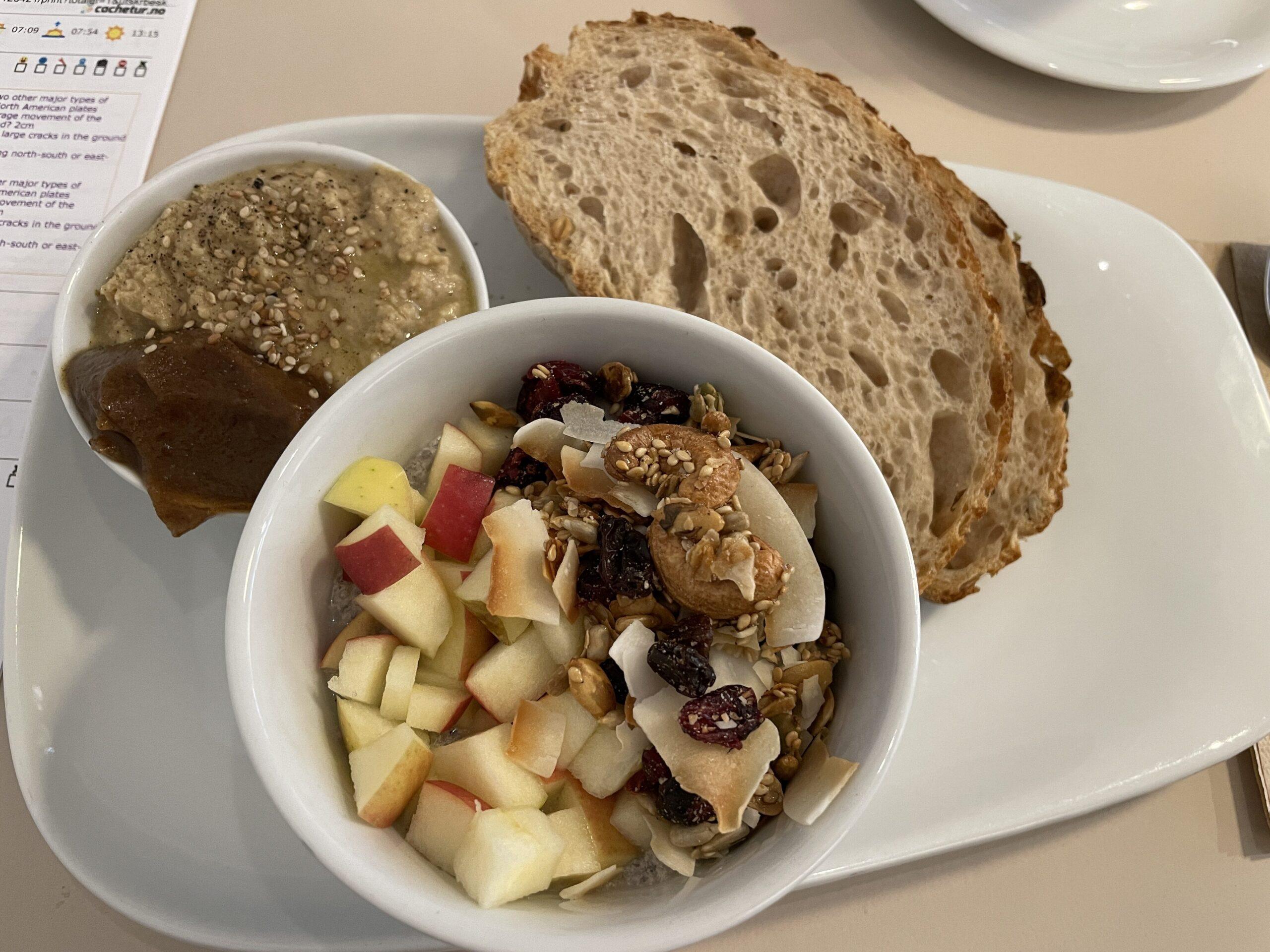 Having abstained from coffee for two weeks prior to my trip, the latte had the effect of perking me up quickly. First stop of the Golden Circle was Þingvellir National Park, which became a UNESCO site for the historical significance — the AlIÞing's (Icelandic parliament) formation over a millennium ago. It's as equally interesting geologically, as it's the intersection of two continental plates.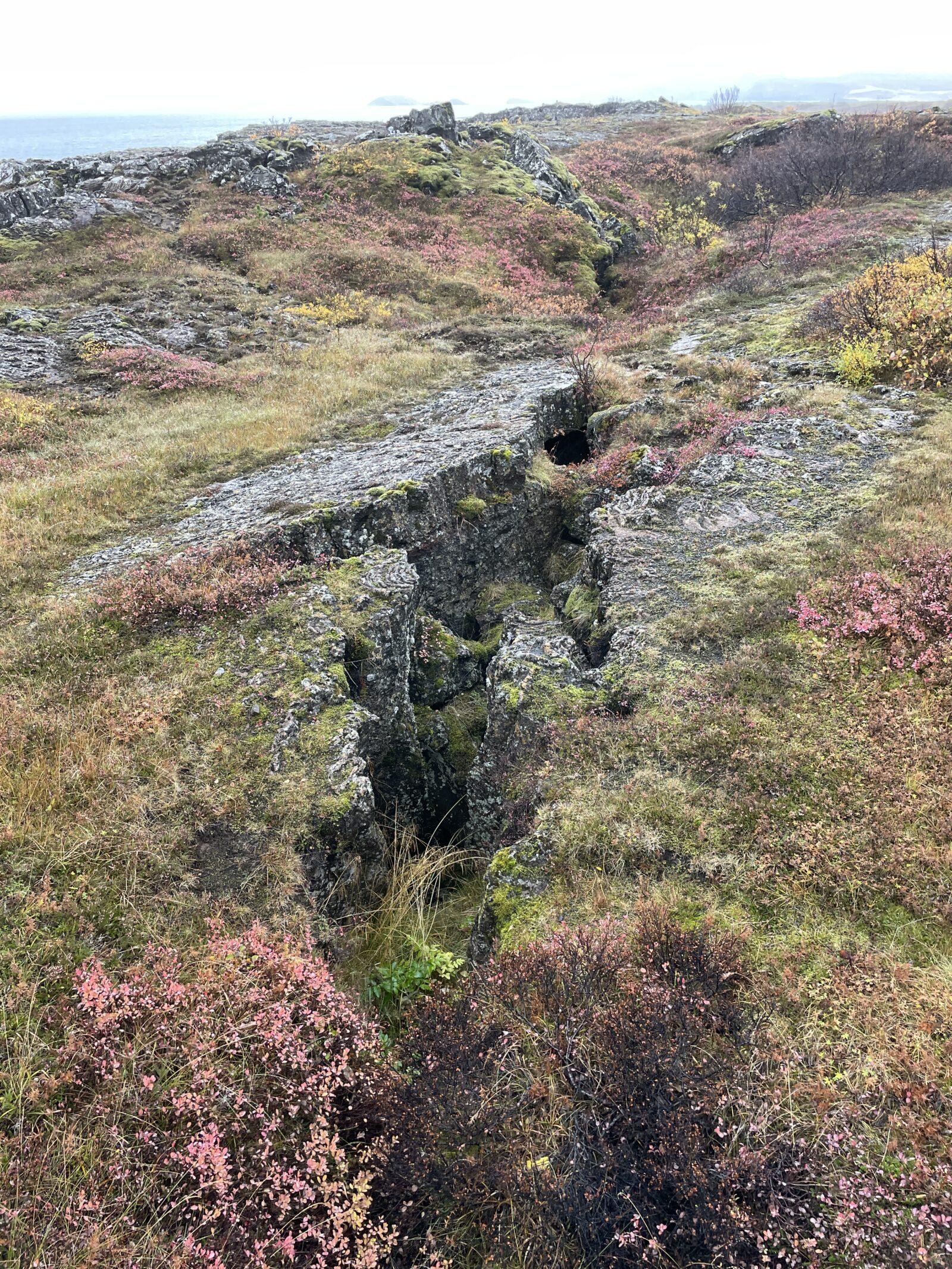 Today's relatively late start meant that I had limited time to enjoy the area before throngs of tourists disembarked from buses that canvas the area. (I. Do. Not. Do. Well. In. Crowds.) When the started, I left for my next stop, Geysir.
Geysir is the first described geyser, mentioned in Icelandic texts around 1294 (!) and is believed to have been active for over 10,000 years. In its peak, it erupted more than 50 meters high. Unfortunately, it's been largely inactive since the early 2000s. However, its nearby sibling, Strokkur, has predictability that continues to wow crowds.
The site also has numerous bubbling holes, many with name placards like Litl (hint: it was not large). I walked the circuit and nearly lost my hat from a gust.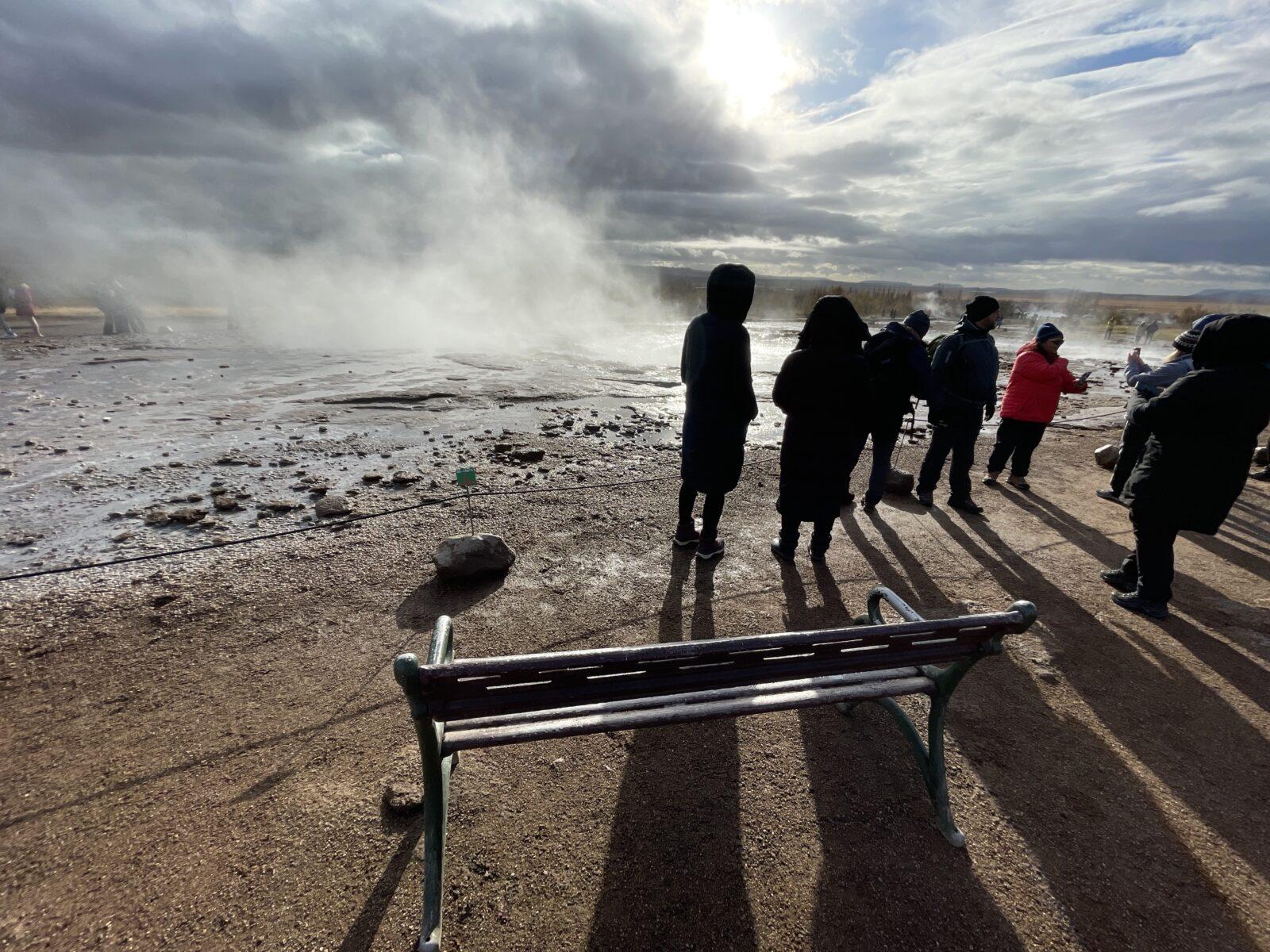 The third of the site trio was Gullfoss, a magnificent waterfall that was saved from being turned into a power plant (or, heaven forbid, a golf course with condos) by Sigurður Jónasson. The trail beyond the upper viewing platform has some encumbered views, but was far less crowded.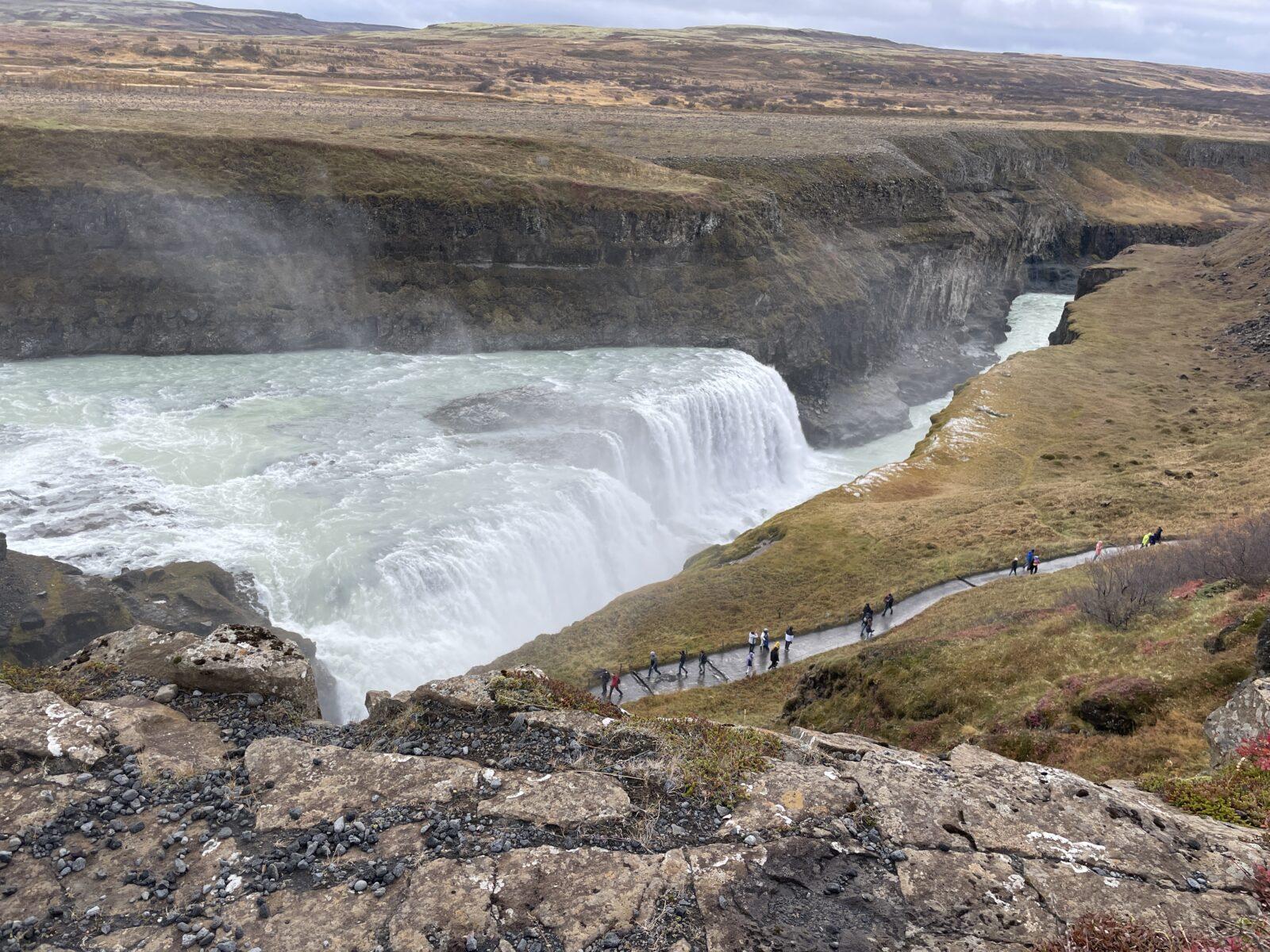 After winding down my time here, I drove to Selfoss to meet Karl (of Time Warp Iceland) and his lovely spouse, who sometimes makes cameos in his videos. Karl's videos are as funny as they are full of practical information.
My final stop for today was unplanned, and literally "one more geocache for the day," but one of the most delightful for its serene views and complete absence of tour buses: Efra-Hvoshellar caves.