I'm a pretty huge fan of The Expanse, having read the first three books, listened to the audio books narrated by Jefferson Mays, watched its first three seasons a few times, added Belter easter-eggs to internal company email, and adorning my laptop with MCRN and Remember the Cant stickers.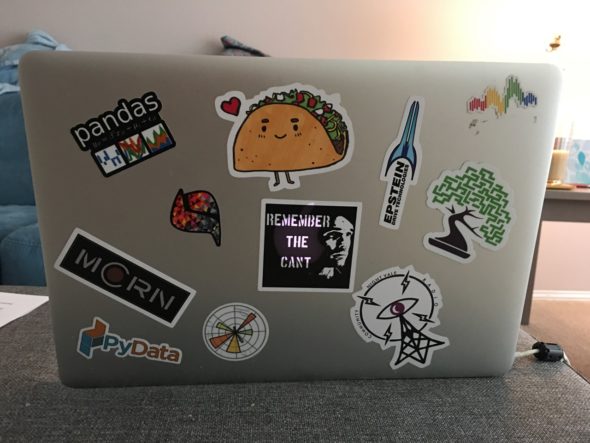 The TV show is gorgeous in the effects and level of detail in the scenes. Even on my fifth rewatch, I'm still noticing elements in place that will be alluded to later in the season. (For example, the name of the ship picking up refugees from Ganymede is Jefferson Mays, the audiobook narrator.) The characters are all interesting and well-played. Listening to Chrisjen Avasarala (played by Shohreh Aghdashloo) drop insults is very entertaining. Also for season 3, there was a lot of interaction on Twitter from the cast and crew. (My femtosecond of fame: Cas Anvar responded to a comment I made.)
Anyway, I like it.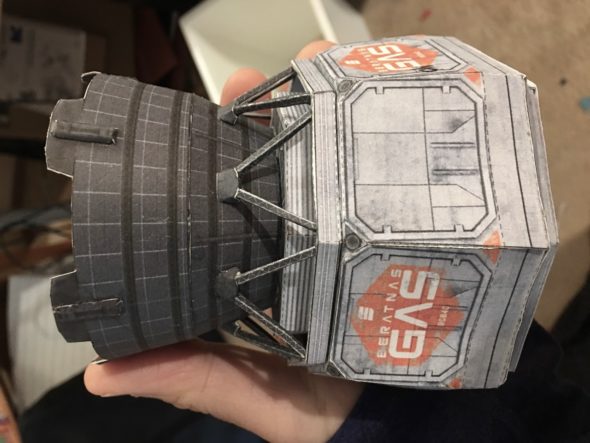 My spouse has been confused by it, having only seen snippets of episodes, and not in linear order, as I've rewatched it a few times. Fortunately, my oldest daughter, the artist, is. One of the primary reasons she wanted to come back from college for the summer was to see season 3. And after the awesome season 3, she was inspired to build me the Rocinante.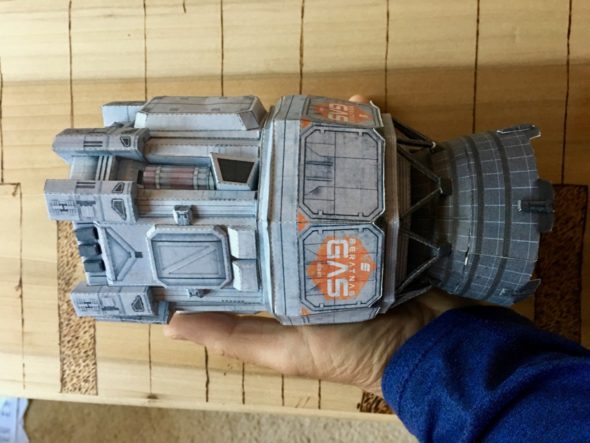 Over a period of about three weeks, she wielded her Xacto-knife, folding and artist wizardry to build from aft forward: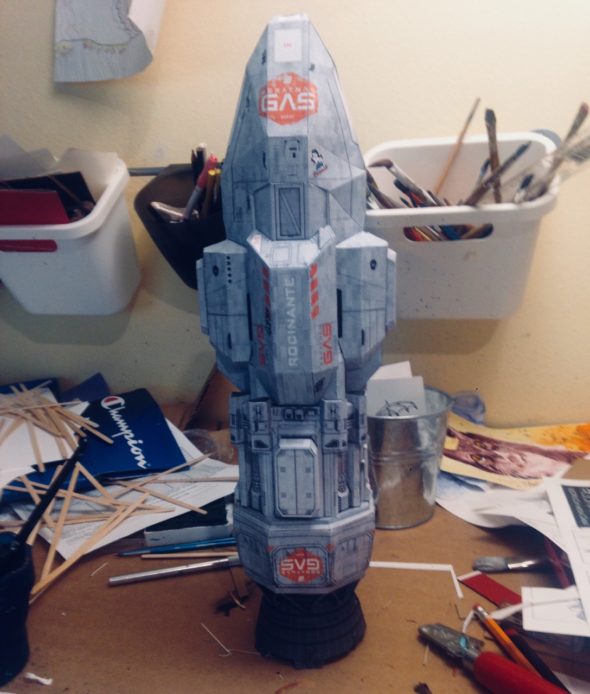 The final model is about the length of my arm. May need to shore up its internal structure to hang from the ceiling of the Data Cave, but here it is, in its glory: