I have had some interest in experimenting with satellite radio. Typically you transmit on one band, receive on another. This can be done with two radios, but I wanted to keep things simpler and use one. I happened to find someone selling a Kenwood TM-V71a mobile radio for an attractive price. It's a nice radio, but when I used it indoors, the fan was too loud for me to hear the speaker.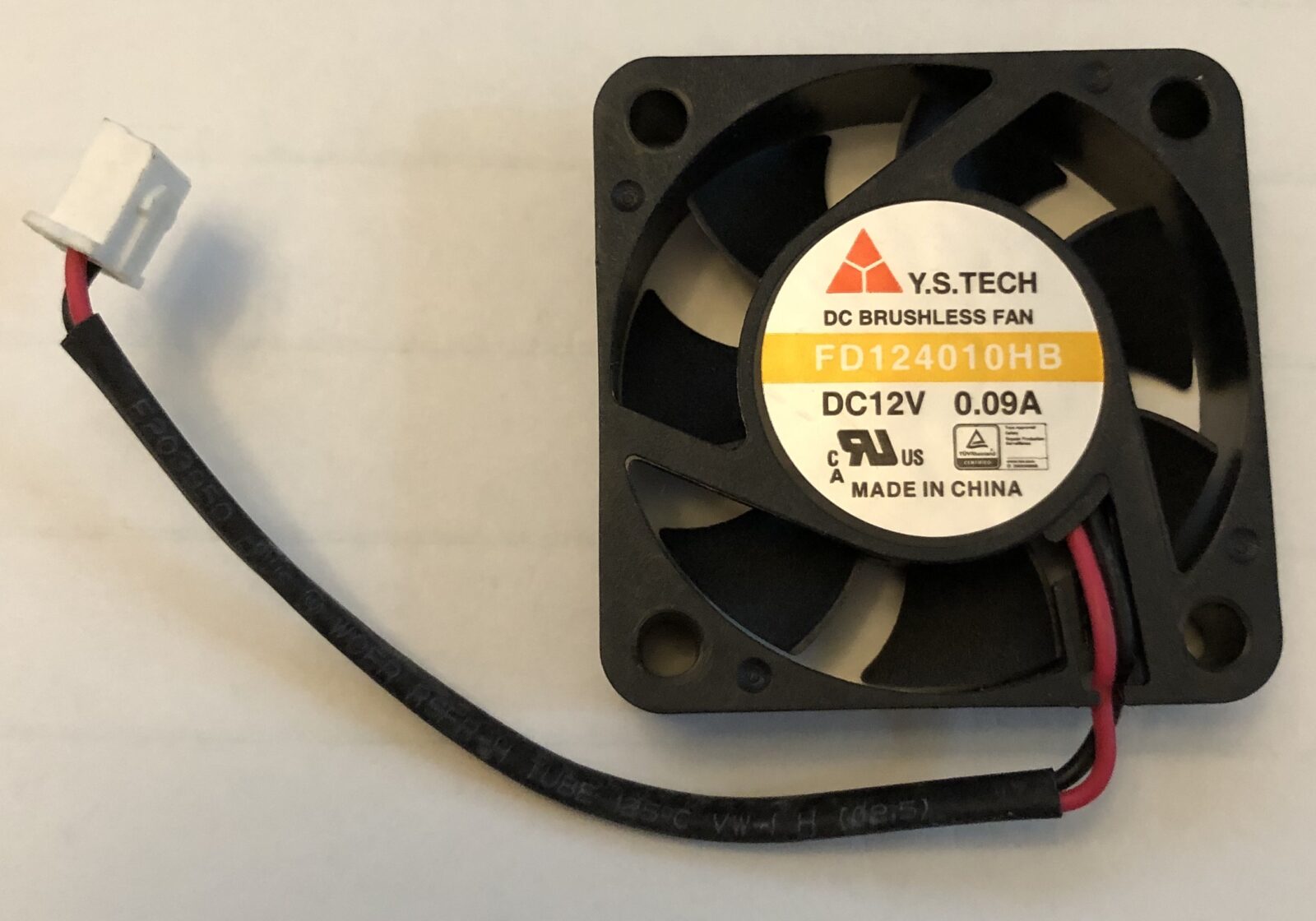 The stock fan is a Yen Sun Technology Corporation FD124010HB, a 12 volt, 40 mm square, 10 mm thick plastic fan with seven blades. Rated noise level for the newer model is 29dBa, which would be the equivalent of a library. I don't have equipment to test, because this is bugging me enough to write about it, I'm pretty sure it's noisier, probably closer to the sound of a dishwasher in the next room. (The radio was manufactured ~2007.)
I found a couple of resources (here and here from M0LMK) on replacing it with a Noctua NF-A4x10 FLX gamer fan rated rated at a 18 dBa noise level. It was only $14 on Amazon, which seemed like a small investment. The procedure, which M0LMK documents well, was pretty painless:
Open the radio
Remove the old fan (four screws and a plug)
Splice the old connector onto the new fan
Reassemble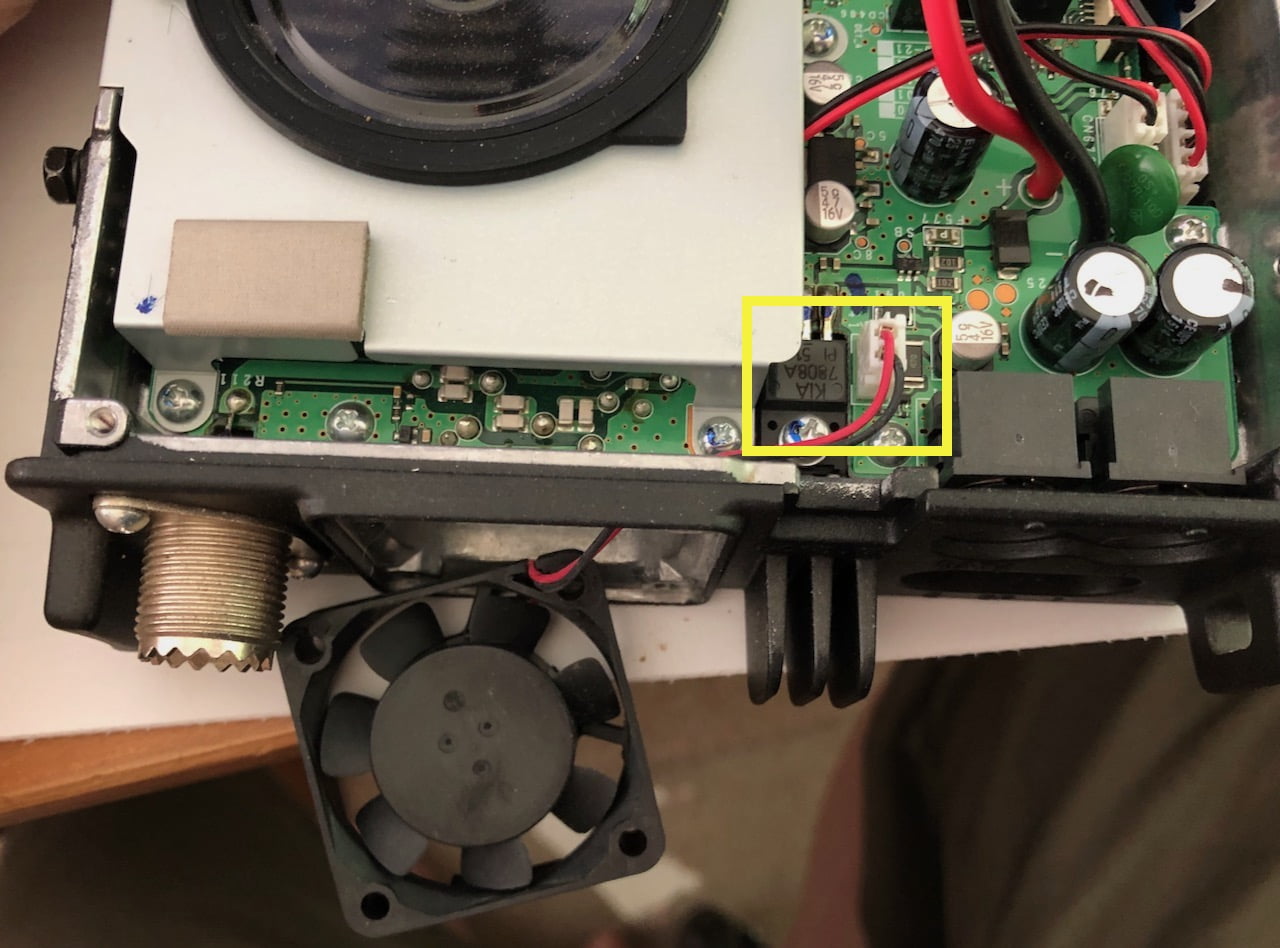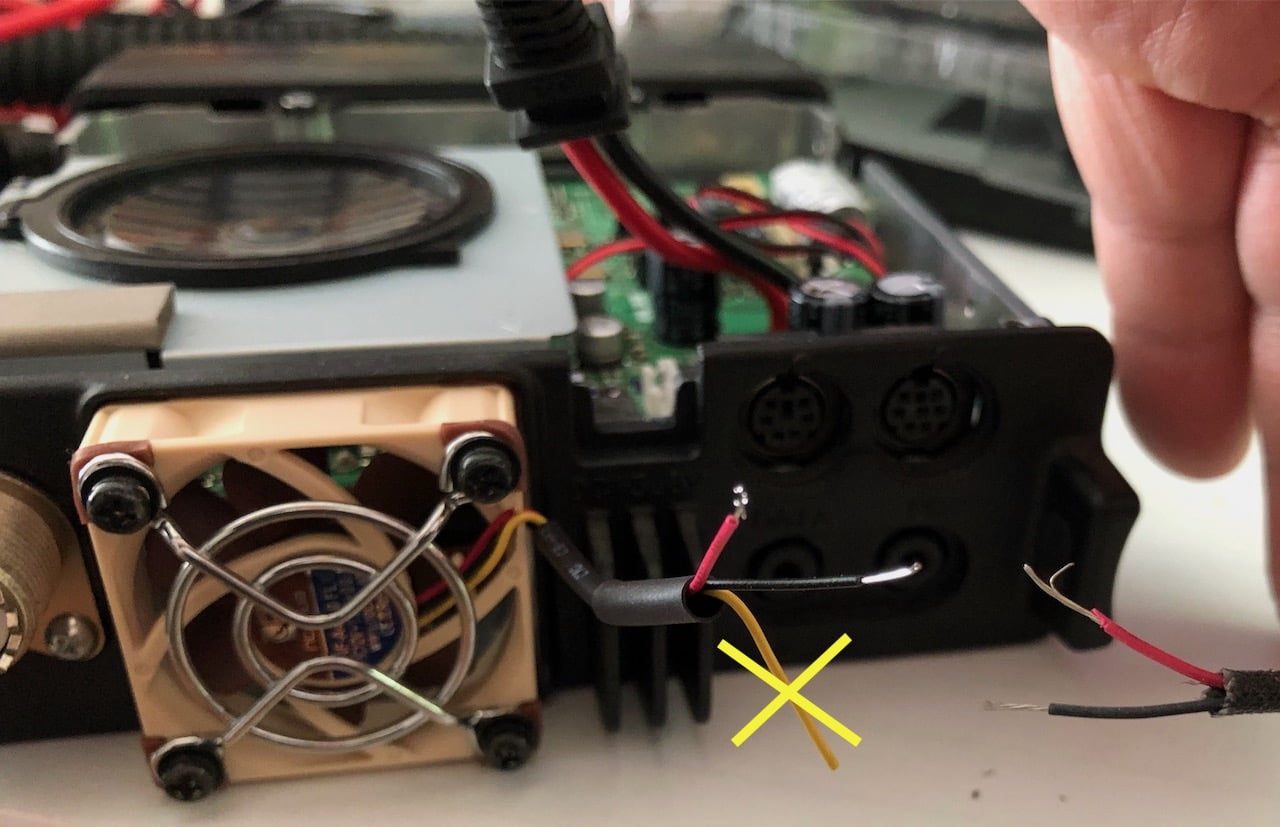 The new fan is so quiet I wasn't sure it was running (a brief inspection confirmed it was). I liked the result enough that I retrofitted my Icom I208H with the same fan. The only difference in that procedure is the fan is flipped to blow into the radio.