(Notes to self, Continued from part 1.)

Sault Ste Marie – I'd originally planned to spend a full day in Sault Ste Marie, but that fell apart when I opted to go to Mackinac Island the second time.  Since I had to claim my Ontario geocaching souvenir, I crossed the border to hike on Whitefish Island Indian Reserve and see Soo Locks.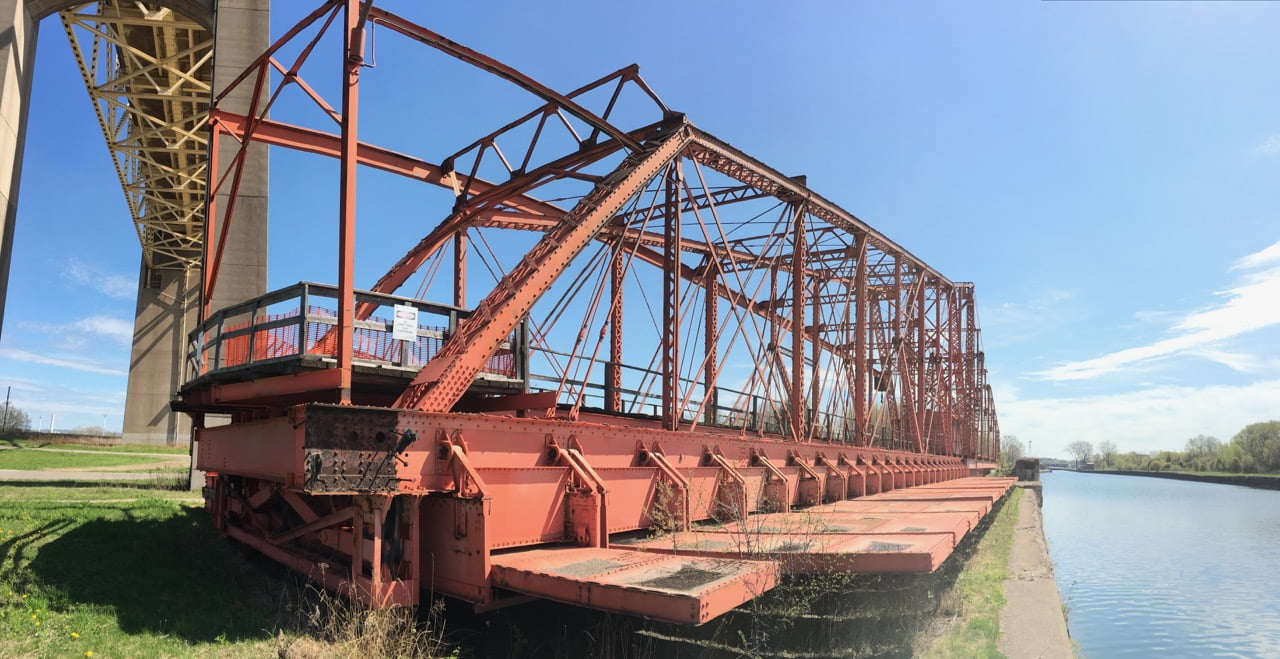 The swing bridge, above, was one of the finals for a puzzle cache I'd worked out.  It wasn't a difficult hide inasmuch as there were so many places it could be.  Needless to say, my crawling under and around looking for a magnetic key holder attracted some attention.  I've found just explaining what I'm doing is enough to convince people I'm harmless, albeit weird.  Almost always, the interloper is as disappointed in the cache as I am relieved to have found it.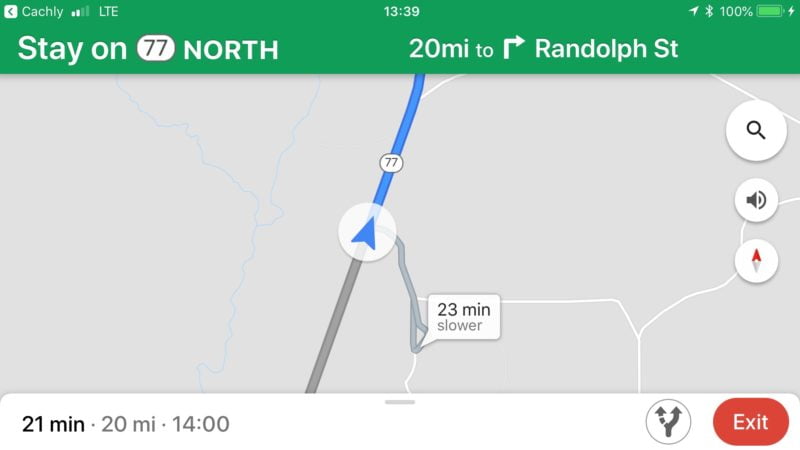 Having spent a lot of quality time with my phone in navigate mode, I noticed Google Maps' latest feature, holding patterns.  In aviation, a holding pattern is a time-waster, used for aircraft spacing.  When driving, it serves no useful purpose, unless you really don't want to get there.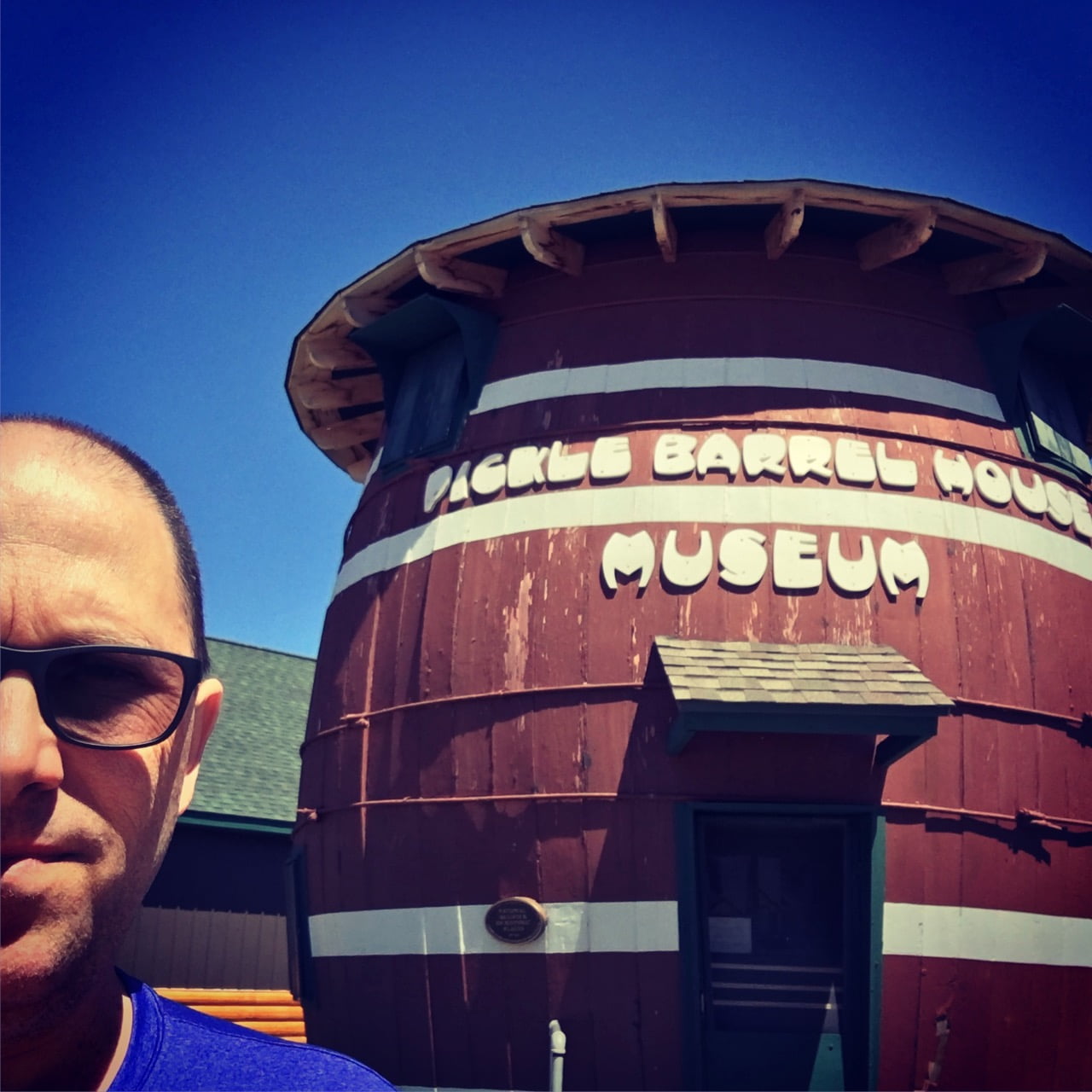 I meandered west until I could segue to Grand Marais, near Lake Superior.  Apparently I stopped at the Pickle Barrel House (closed, unfortunately) for gas, a can of Pringles, and a photo.  This is the easternmost part of the Pictured Rocks National Lakeshore, one of the bucket items for my trip.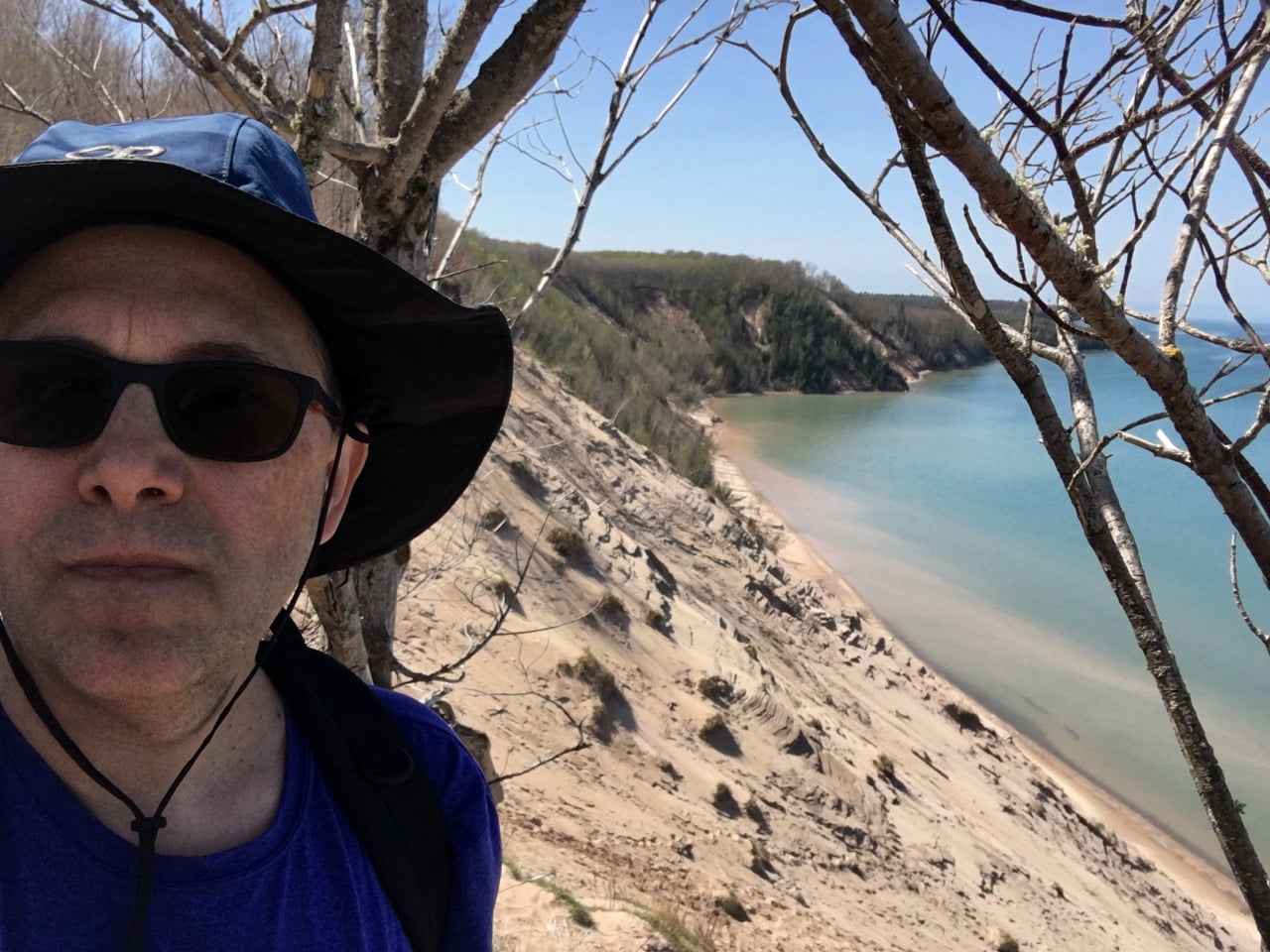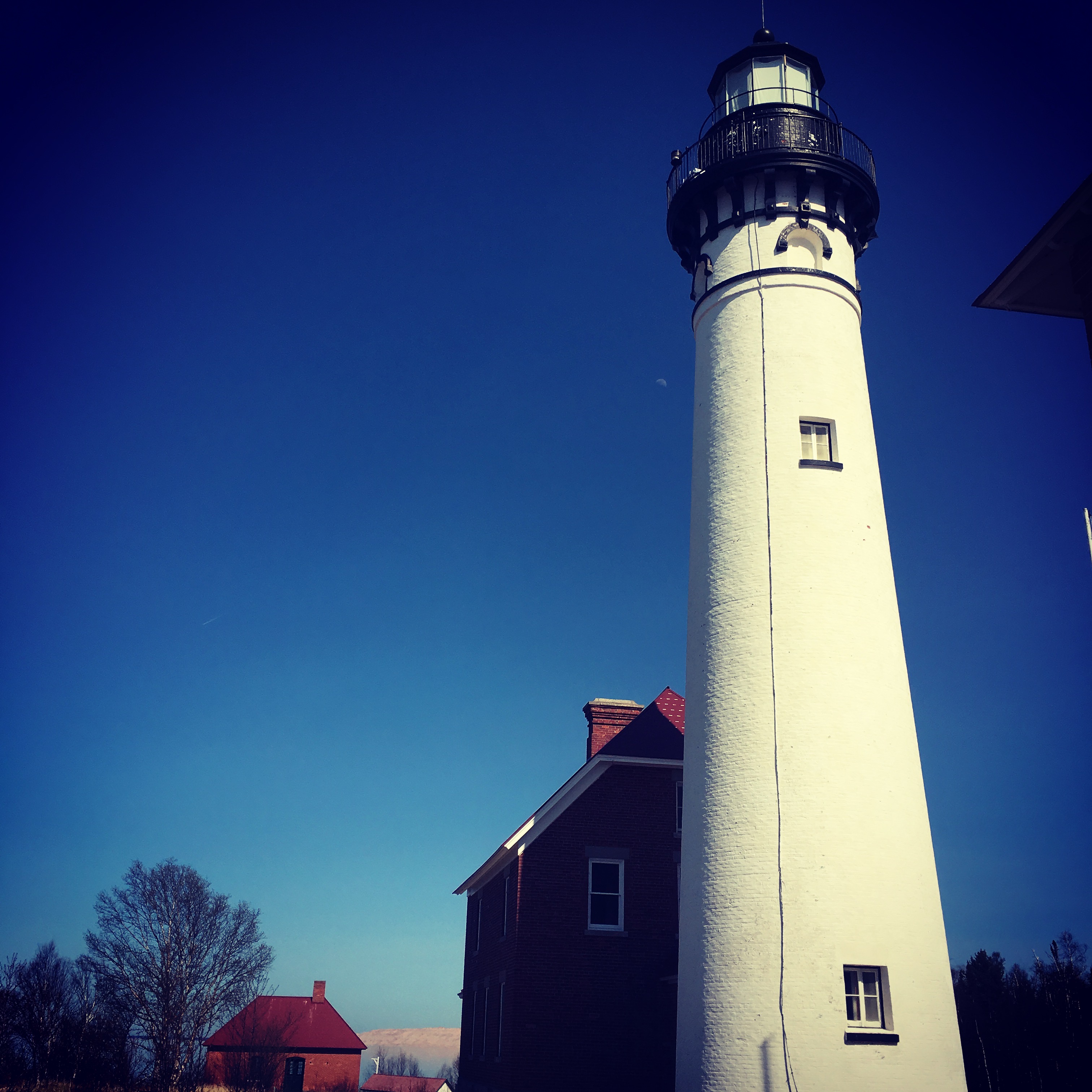 One of the joys of traveling solo was I could do crazy hikes like out-and-back to the Au Sable Lighthouse for no reason other than enjoying a good 2-mile walk in perfect weather.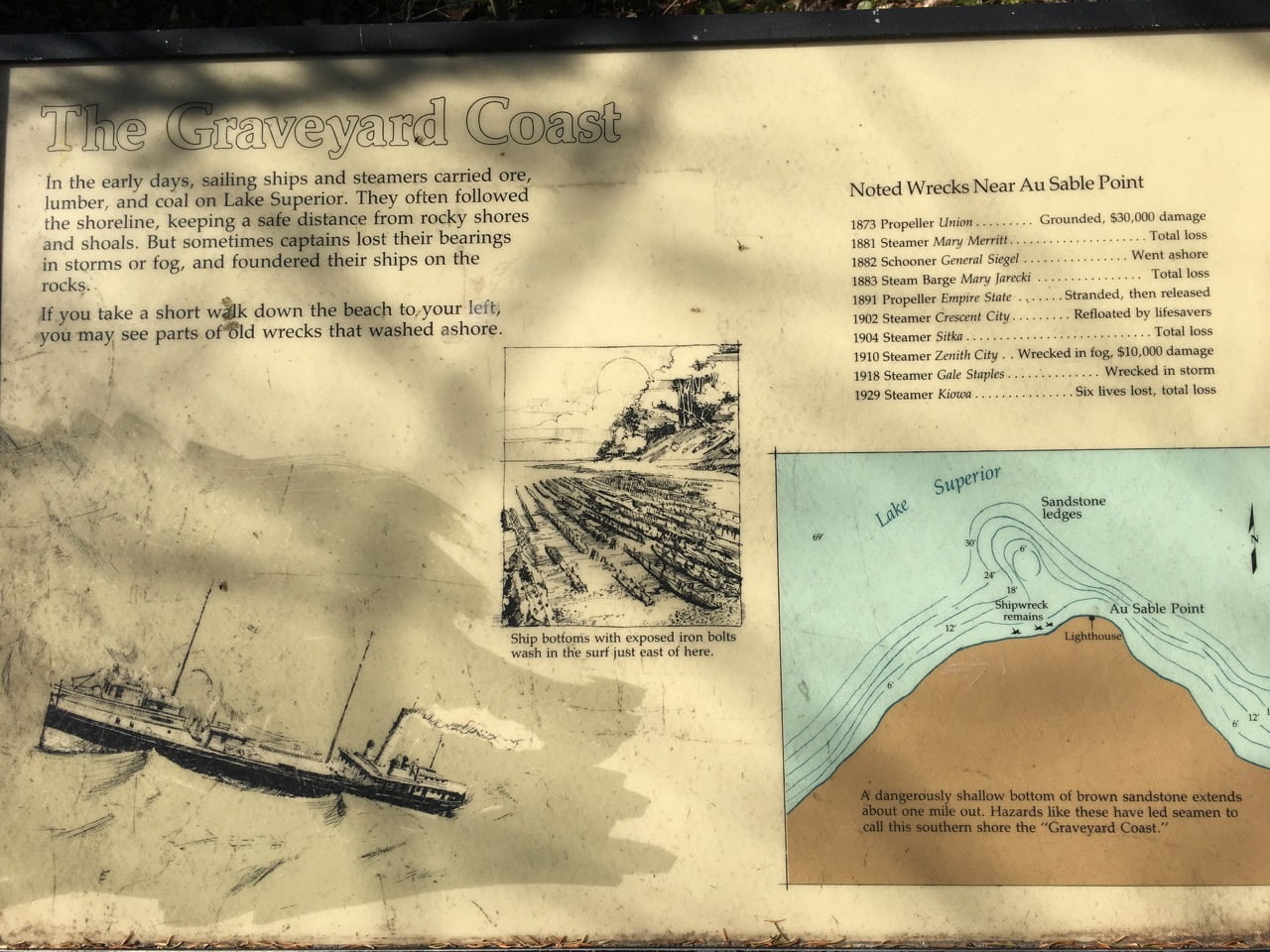 Munising, MI, was my base for the next two nights for the cruise of Pictured Rocks and the Roam Inn, easily the best place I stayed in all trip.  For the first night, they upgraded me to a nice suite with a balcony capable of supporting a random wire antenna.  The hour I spent on-air was enough to finally nab a contact in Rhode Island.  
Balcony Room

Brussels Sprouts

Quinoa with Whitefish
Tracey's, the restaurant downstairs was an amazing upgrade to the grocery-store/take-out I'd been having in the previous days.  This was the one place I truly splurged.  
Pictured Rocks National Lakeshore

Pictured Rocks National Lakeshore

Pictured Rocks National Lakeshore

Pictured Rocks National Lakeshore

Pictured Rocks National Lakeshore

Pictured Rocks National Lakeshore

Pictured Rocks National Lakeshore
The highlight of the next day was the Spray Falls boat cruise of the water side of Pictured Rocks National Seashore.  The tours are offered various times of the days.  As my visit was super early in the season, I took the 5pm version.   (A few weeks later, an 8pm sunset cruise would be offered – that would be a sweet one to take.)
The tour lasts about 2 hours and heads northeast along the lakeshore.  As the evening cools down, most folks ducked under the shelter, leaving me to enjoy a shivering near-solo view of the spectacular rock formations.  
http://lakenenland.com/

Lakkenland

http://lakenenland.com/

Lost? Remember that Bowling Balls always grow on the north side
A trip to this area would be incomplete without a detour to Lakenenland, a junkyard art gallery exhibiting Tom Lakenen's fine work.  It's a short loop that you can drive or walk, and totally free, though donations are accepted.  
Heading south, crossing into Wisconsin, is jarring because there are so many billboards.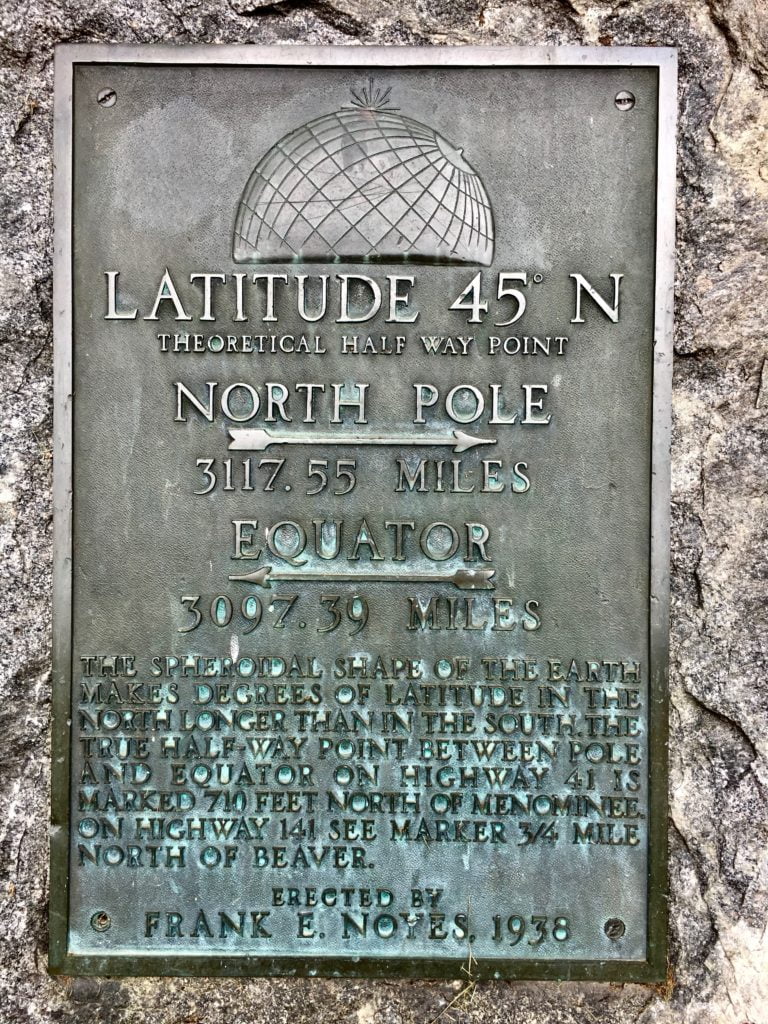 I stopped at Lambeau Field to pay homage to the home of the Green Bay Packers. It's way more accessible than the Seahawks' stadium.  As tempting as it was to buy a cheese head, I figured I would have no room in my baggage to take it back. (And then, there'd be lots of 'splainin' to do among the Seahawk faithful.)
"This way to the gift shop" — Curley Lambeau

Lambeau Field

Cheese Head Shoppe
I was originally going to stay in town and drive back and forth to Appleton, but was really unsure of my daughter's schedule.  In Appleton proper, I stayed at the Franklin Street Inn, bed and breakfast.  The room was spacious, air conditioned (important because I was dying in this weather), and a few blocks from Lawrence University, where my daughter is attending.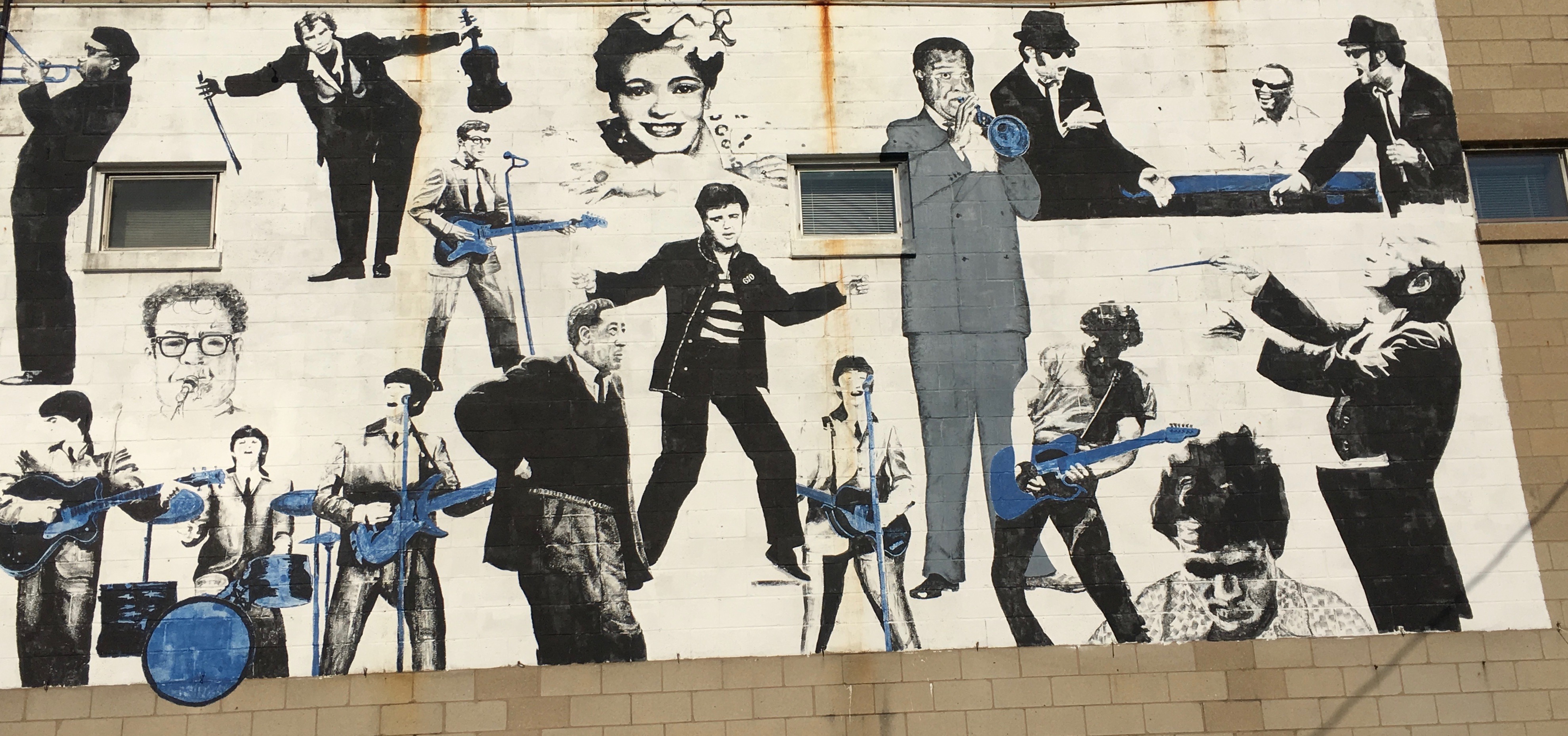 Had I better control over my time, I would have loved to head northeast into Door County.  Since I didn't, I stayed relatively close to campus attempting to find the bucket of puzzle caches I'd solved.  (Unfortunately, as most hadn't been found in several months, it was hard for me to tell if they were missing or I was just lame.)
After a few days visiting, I had to head back to Traverse City to return my rental and fly home.  This time of year, there are not a lot of options:
Drive around to the north — about 7 hours.
Drive around to the south — about 9 hours, and you get to go through Chicago traffic.  (No thanks!)
Ferry across Lake Michigan.  There were two available options, neither whose timing worked out: Manitowoc and Milwaukee.  I had booked the return through Milwaukee, but would have had to leave around 3am to make it in time to sleep four hours on the ferry.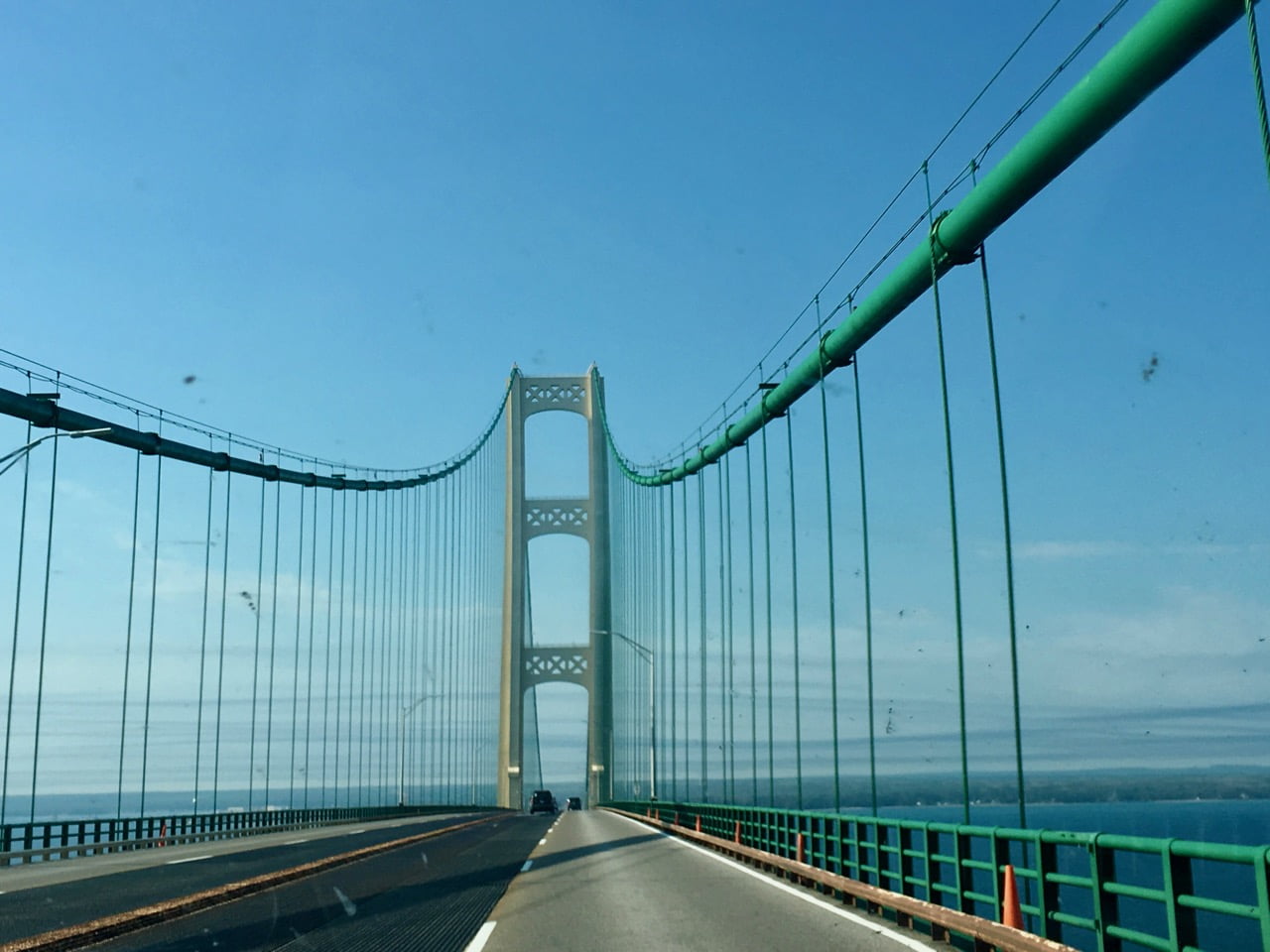 This time of  year — and time of day — there was not a lot of traffic.  I had plenty of time to stop and pick up more geocaches along the way, also a good excuse to stretch and pee and stuff.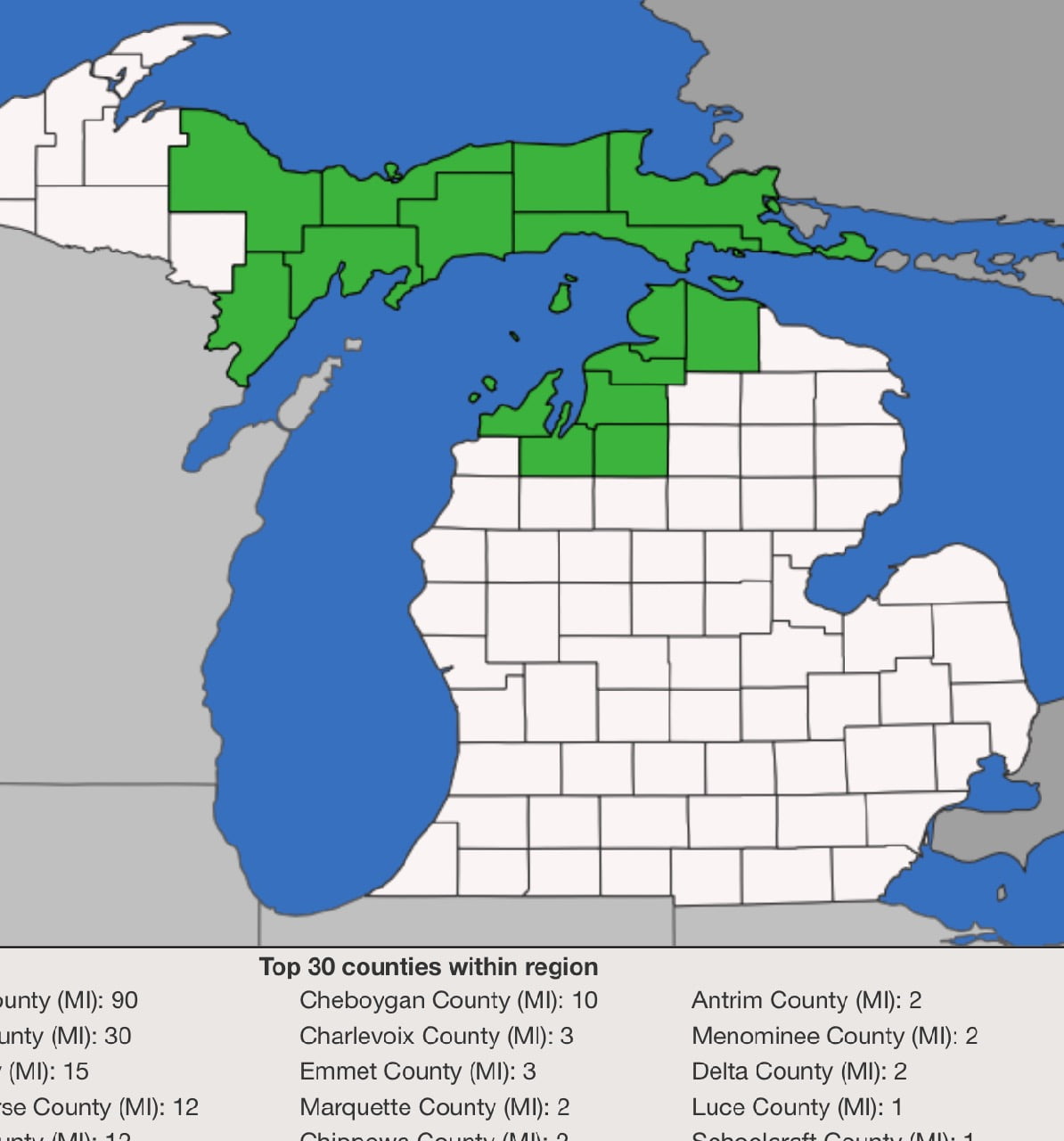 A thousand miles, 230 geocaches, a whitefish hippie bowl, and a bezillion little black flies later, I was back to Traverse City.