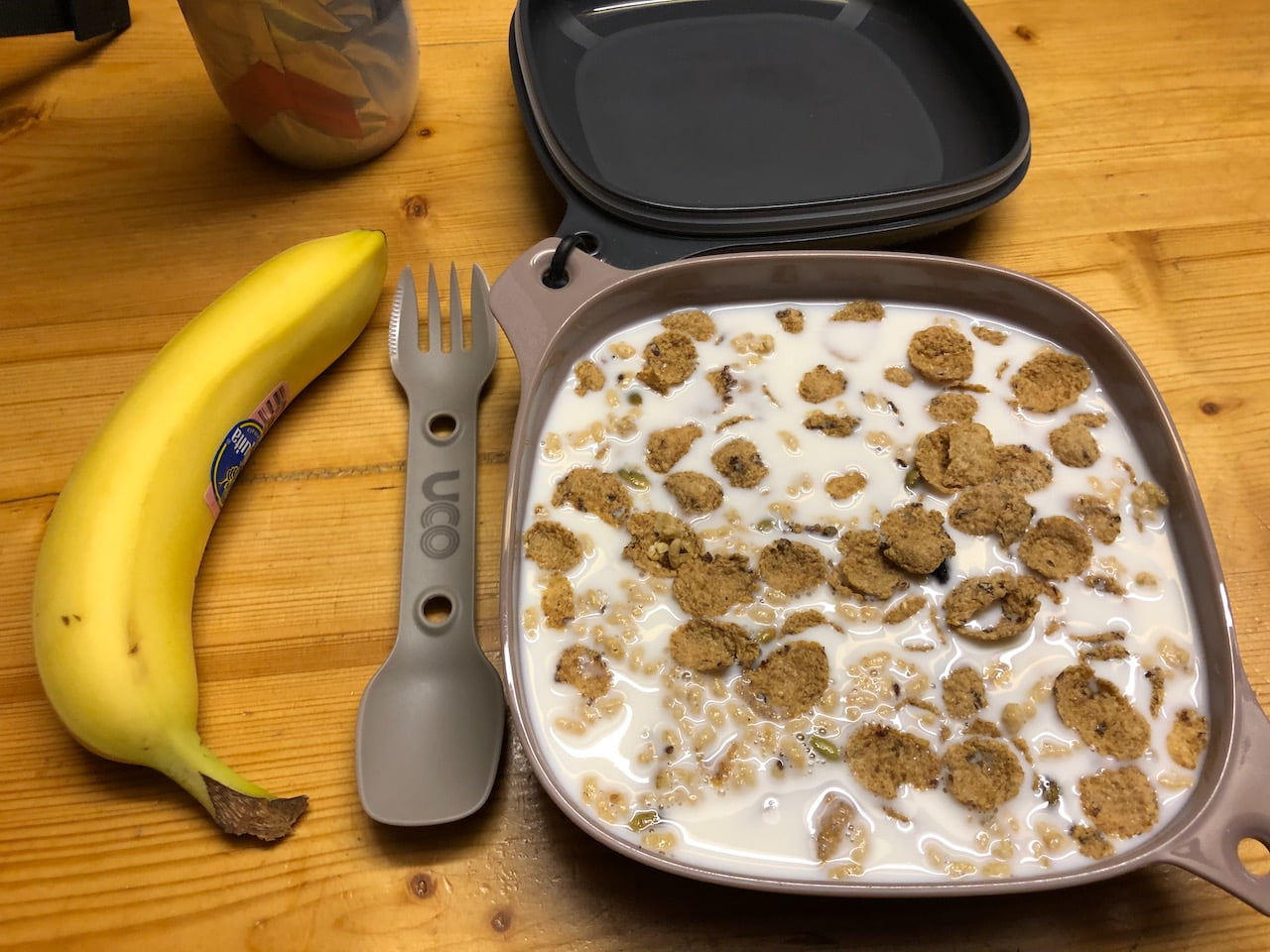 With the Fiery Furnace trip scheduled, I juggled a few of my days there to maximize my awake time. The itinerary was not hugely different:
| | | | |
| --- | --- | --- | --- |
| Day | Overnight | Original Plan | Final Plan |
| 0 | Salt Lake City | | |
| 1 | Moab, UT | Potter's Pond, geocaching | added hiking in Arches NP |
| 2 | Moab | Arches National Park | Canyonlands, Dead Horse Point; Arches |
| 3 | Moab | Fiery Furnace, Canyonlands | Fiery Furnace; get permit at Mesa Verde |
| 4 | Farmington | Mesa Verde | Mesa Verde, Aztec NM |
| 5 | Monument Valley | Sunset tour of Mystery Valley | added Four Corners |
| 6 | Torrey | Dead Horse SP, Canyonlands NP | Added stop at Natural Bridges |
| 7 | Salt Lake City | Geocaching around SLC | Bryce Canyon |
| 8 | Home! | Geocaching around SLC | Pocatello (Southern ID's oldest cache) |
Logistical note: To save the hassle, and for crowd-avoidance, I pre-purchased annual National Parks ($80, from REI) and Utah State Parks ($75 online) passes, keeping both in the window of the rental Jeep. This let me get in super early, usually before gate was attended.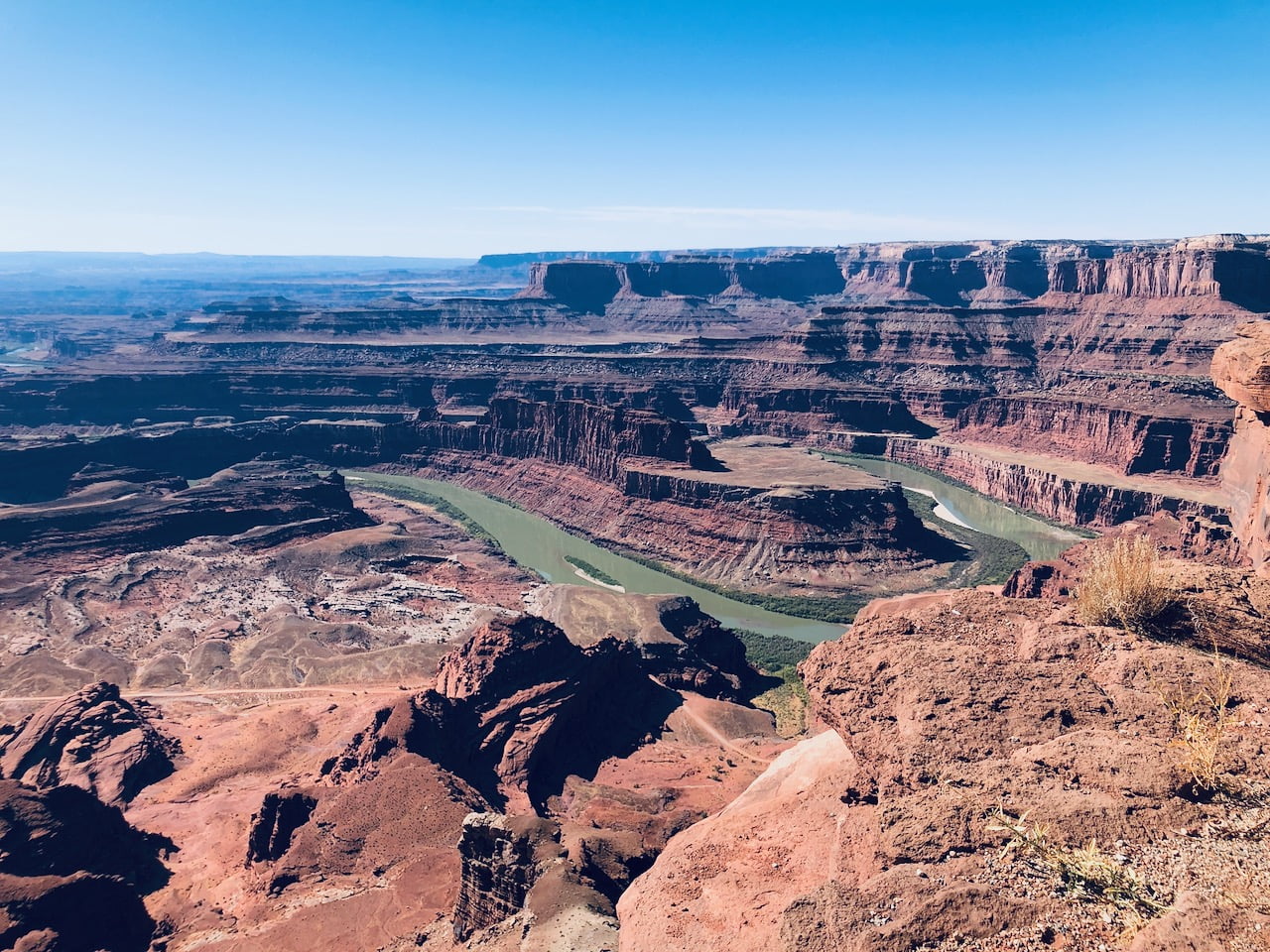 Canyonlands National Park is southwest of Moab and is divided into four main areas:
Island in the Sky – Northeast section, closest to Moab and the most accessible. It looks south over the Colorado River. This is the area I visited because it didn't require exotic gear.
The Needles – Southeast section, a much longer drive. It looks north over the Colorado River. This was my quaternary plan if I had exhausted things to do elsewhere. (Spoiler: nah, there's a lot to do.)
The Maze – Southwest section, accessed via 4×4 and requiring back roads camping. Not even a consideration.
The Rivers – accessible by boat. Also not a consideration.
Like several other national parks, there's a sense that you're driving and driving and driving and driving to get there, then bam you're in the Island in the Sky unit of the park and it's suddenly very scenic. The primary view gets you right up against the canyon, looking south. The unencumbered view (no safety fence!) as I headed west along the trail was fantastic.
One of the first geocaches directed me to some tafoni weathering patterns (see photo below). Once I saw these, I saw them in all sorts of other places.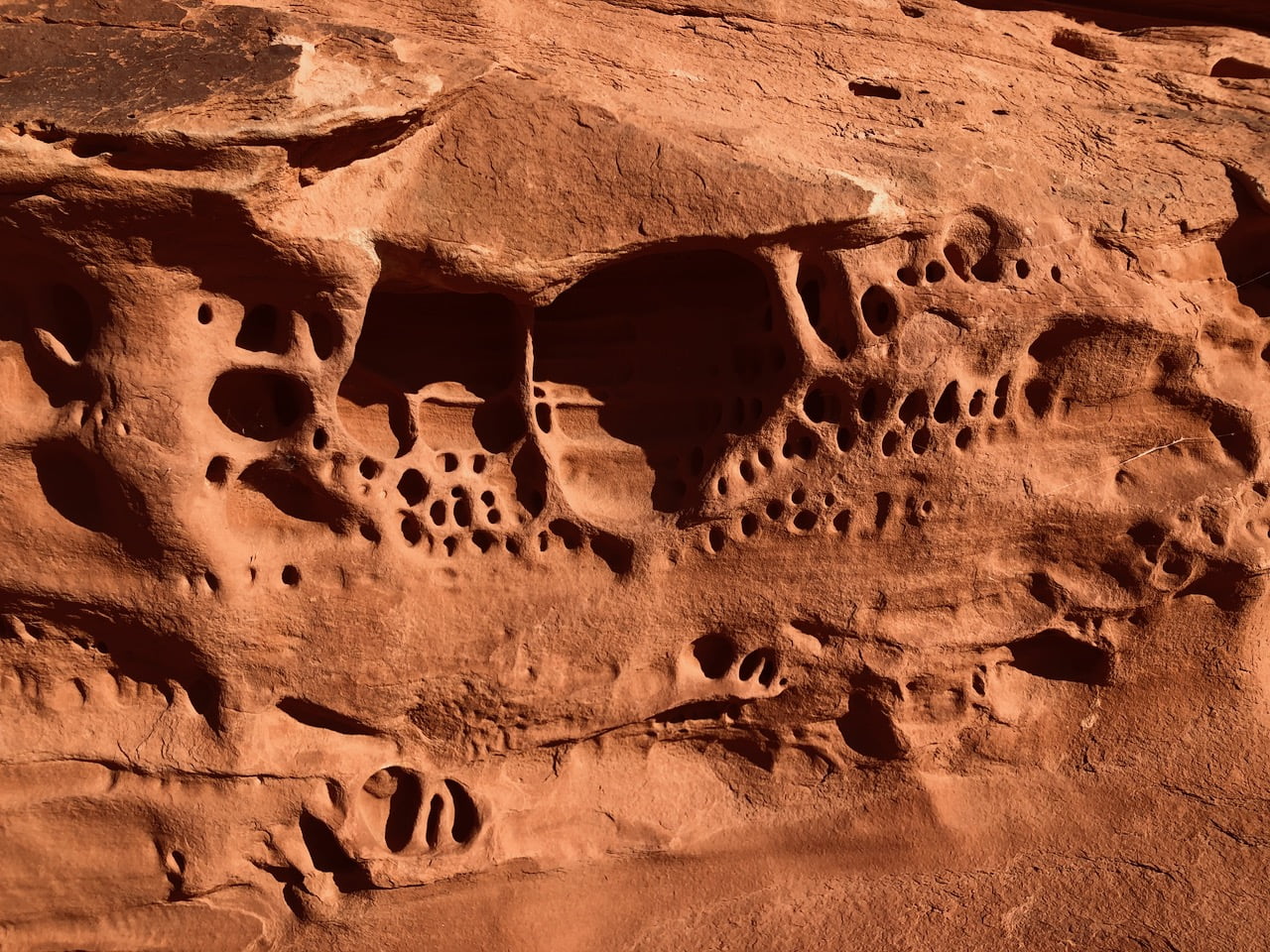 After an enjoyable hike along the canyon rim trail, I headed back towards the inner part of the park to Mesa Arch. This is an example of a pothole arch, where surface water pooled on the surface, eventually eroding through bedrock at the edge. There were a lot of people taking pictures in and around the arch, and I'm surprised I managed to snag a photo without someone in it.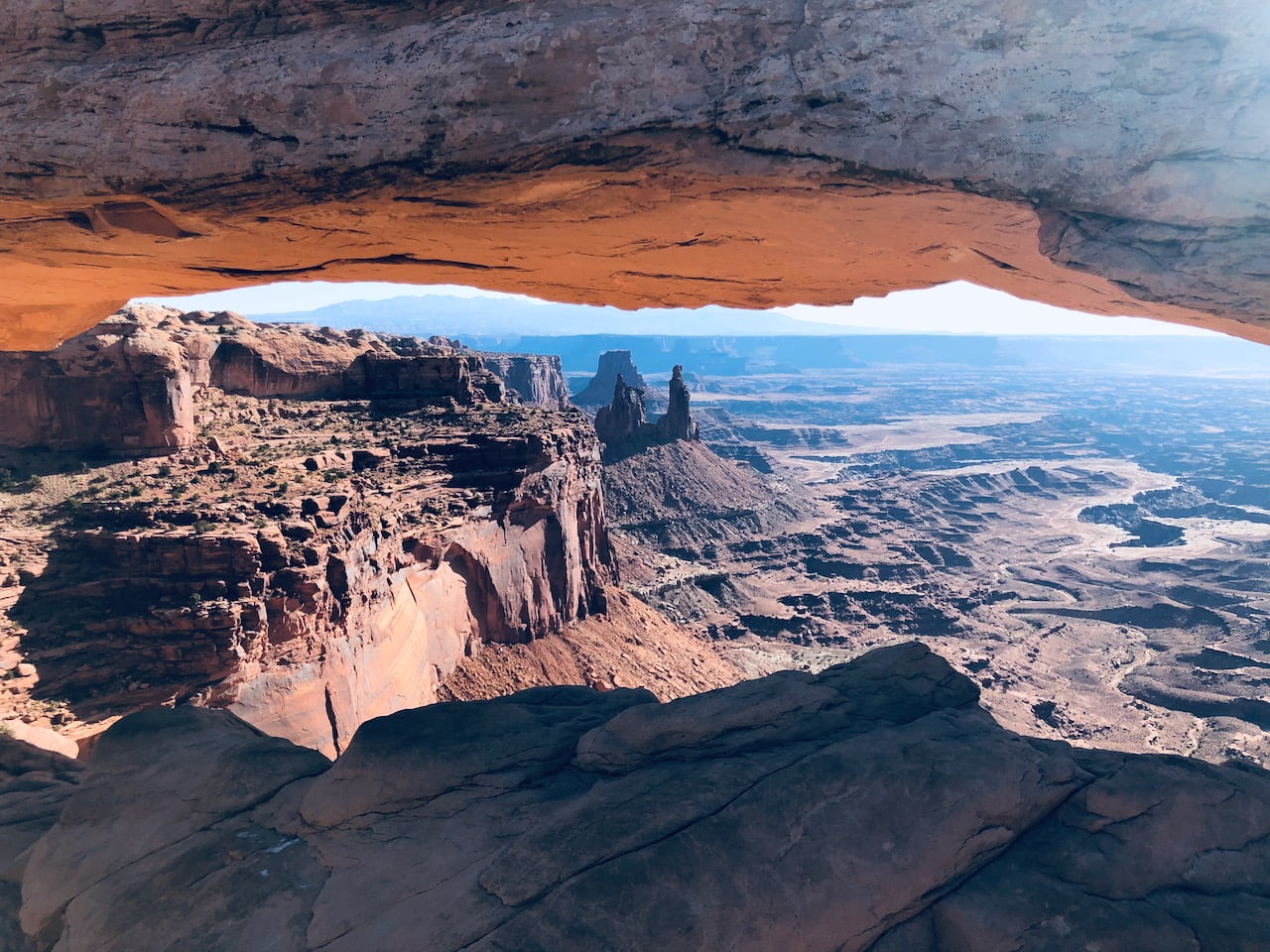 After spending a few more hours here, I headed northeast to Dead Horse Point state park. It's northeast of Island in the Sky, giving a little peek-a-boo of where I just was and a better view of the meandering Colorado River. (Several days later, I headed back via Goosenecks State park, named after the very tight meandering.) I felt the hiking around here wasn't as good as the National Park.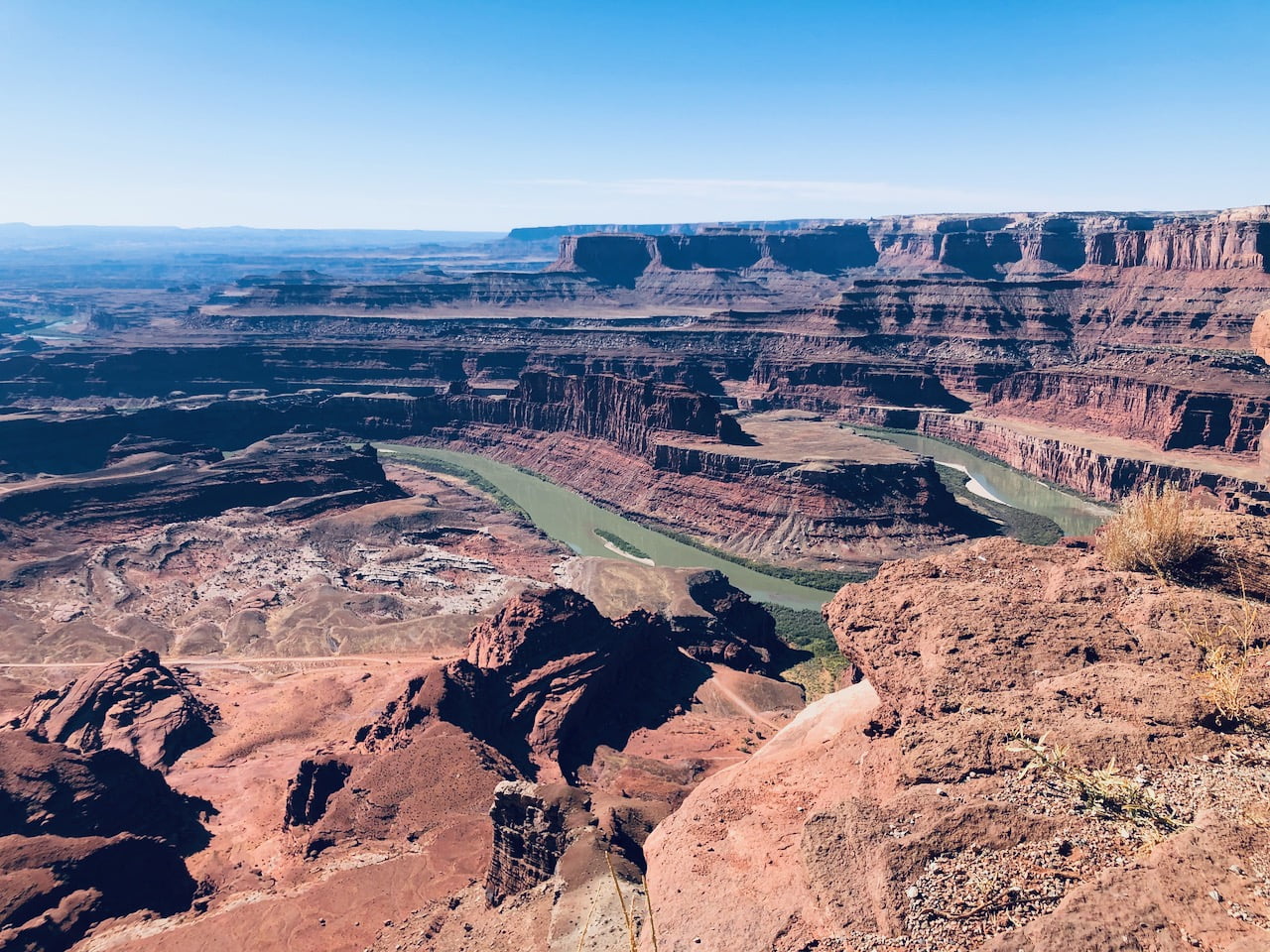 Later, I noticed Alex Maier's Kickstarter movie, Figure It Out on the Hayduke Trail, his self-contained hiking along the Hayduke Trail. The first segment and a half go through Moab and Canyonlands. For now, I am content to live vicariously through the rest of the trip as I'm twice as old and half as fit as the someone half my age and twice my fitness level.
With the two primary objectives accomplished, I stopped at every brown scenic viewpoint or historical marker on the way back (Monitor and Merrimac Buttes, La Sal Mountains). In Moab, I celebrated with a terrible burrito and restocked my day pack before heading to Arches again.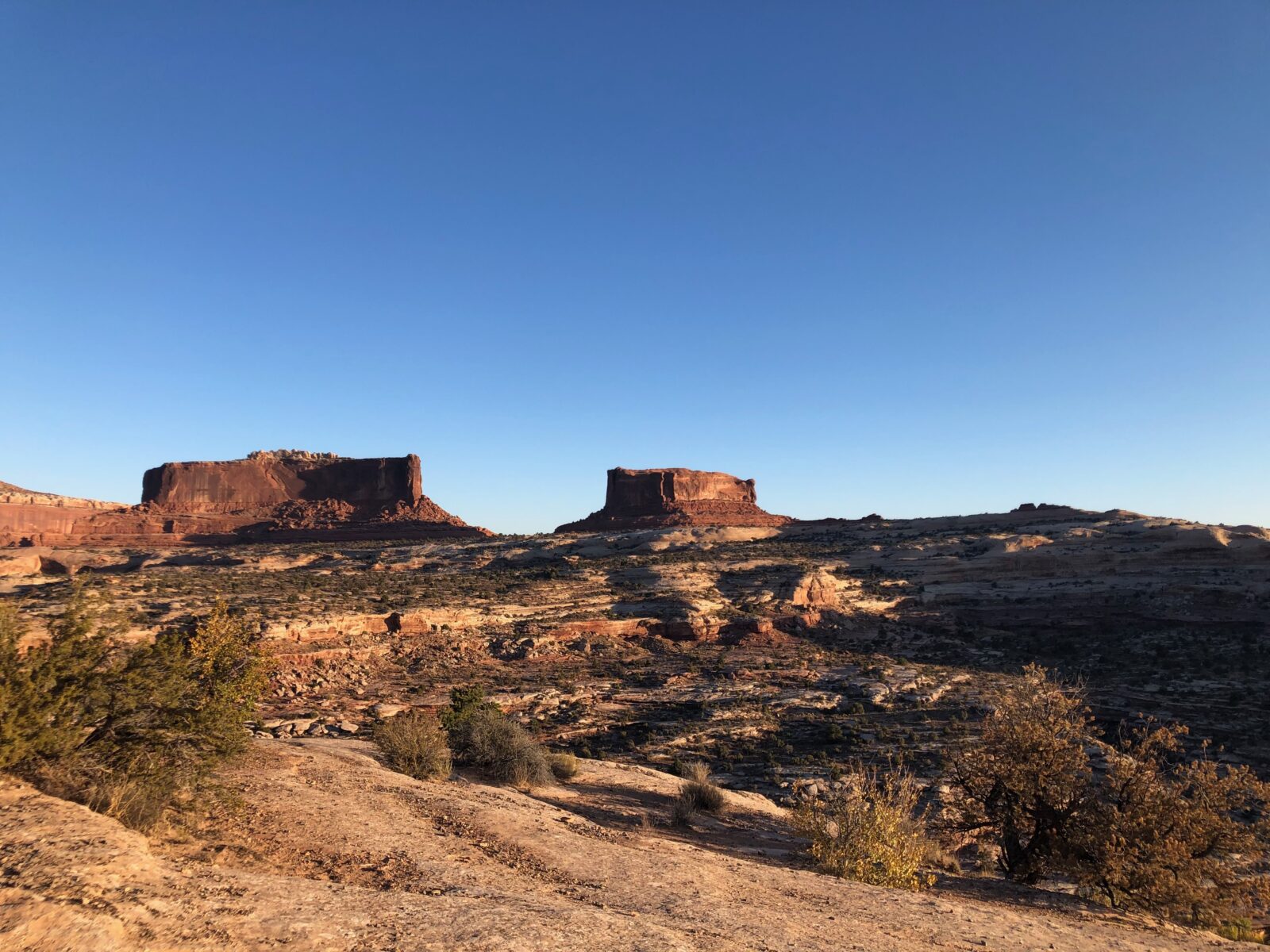 Arches, in the late afternoon/evening, is spectacular. I hiked around Double Arch to gather information for an earthcache comparing the erosion patterns. These were a lot larger than you'd gather from the photo.

I was hoping to cap the day off with a sunset visit to Delicate Arch, featured on Utah license plates, but lost track of time and didn't stake out a spot early enough to park, hike, and enjoy the view. Oh well, I'd be visiting Fiery Furnace next.