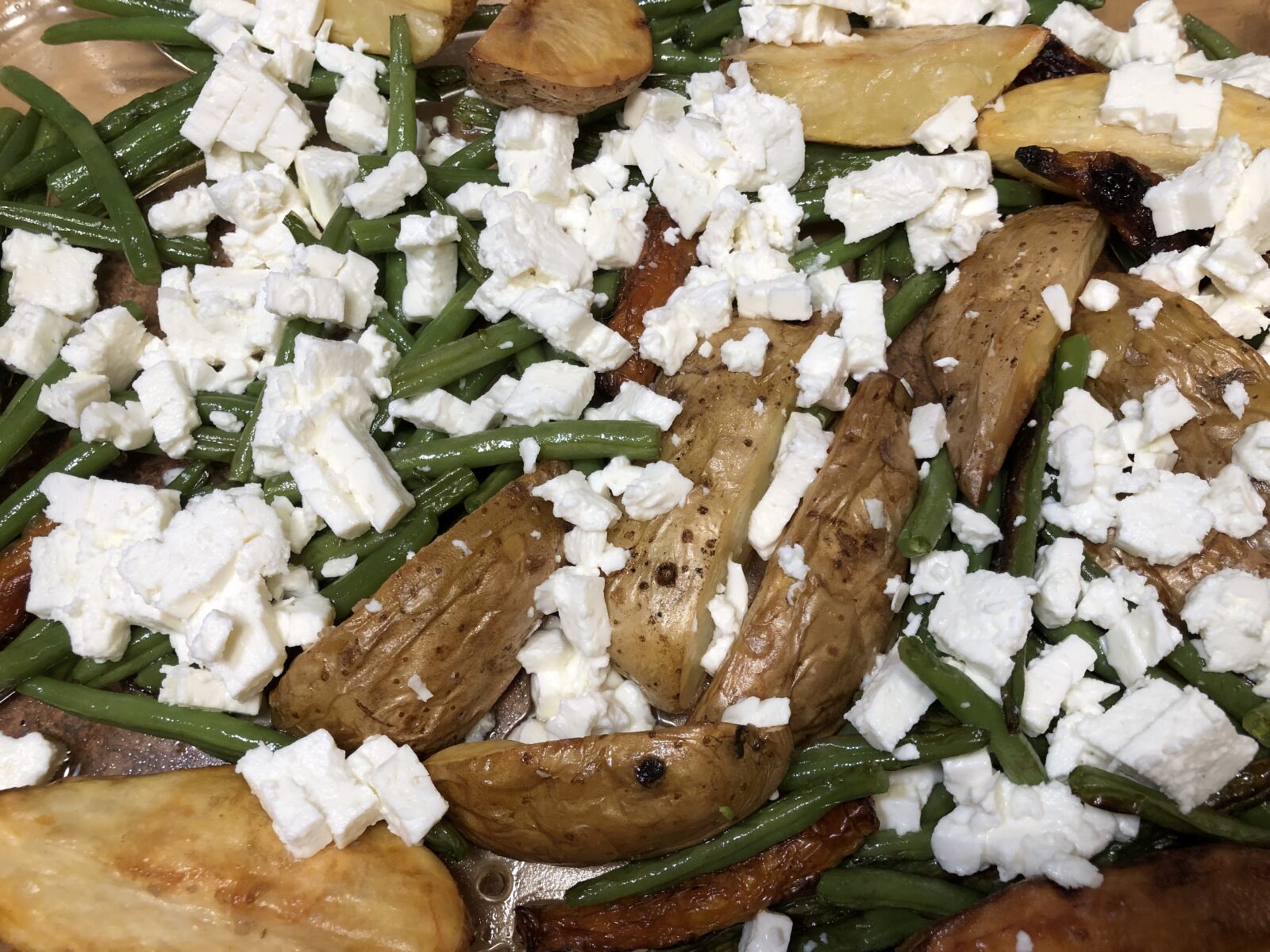 Original recipe from Washington Post with a few minor modifications:
5 medium Yukon Gold potatoes, cleaned, unpeeled and quartered lengthwise into wedges
1/4 C olive oil
Juice from 2 lemons
1/3 C water
1t kosher salt
8 ounces green beans
One can (15-ounce) can Great Northern beans, drained and rinsed
1 teaspoons dried oregano
1 teaspoon freshly ground black pepper
1/2 cup crumbled feta cheese
Sour cream (garnish)
(optional) 4 slices cooked bacon, chopped coarsely into bits (garnish)
Position a baking rack in the middle of the oven and preheat to 425F convection setting (or 450 regular)
Place the potatoes into a 9-by-13-inch rimmed baking dish. Pour the oil, lemon juice and water over the potatoes and sprinkle them with 1/2 teaspoon of the salt. Transfer to the oven and roast for 15 minutes. (I cooked them skins down for this first part.) Using tongs, flip the potatoes and return them to the oven to roast 15 to 20 minutes more, until the potatoes are easily pierced with a fork and browned in spots.
Add the green beans, butter beans, oregano, pepper and the remaining 1/4 teaspoon salt to the dish with the potatoes and toss to combine and to coat the beans with the remaining oil in the pan. Return the dish to the oven for about 8 minutes, or until the green beans are crisp-tender. Sprinkle with the feta cheese and serve with a dollop of sour cream and bacon to taste.