During the last week of June, there was a crazy forecast. Sometimes the app, using Dark Sky, has an instability problem with far-future dates, but this wasn't changing:

For context, the normal high this time of year is 79. Low temperatures are typically 50s to low 60s, thus allowing us to use "Seattle Air Conditioning", a box fan in the window. Typically, we put it in the window when:
Daytime temperatures are above 75 and we anticipate cool evenings, such as the one below.
The outside temperature is within 3 degrees of inside temperature. By the end of the day, the inside gets very humid and drier, albeit warmer air helps improve the comfort.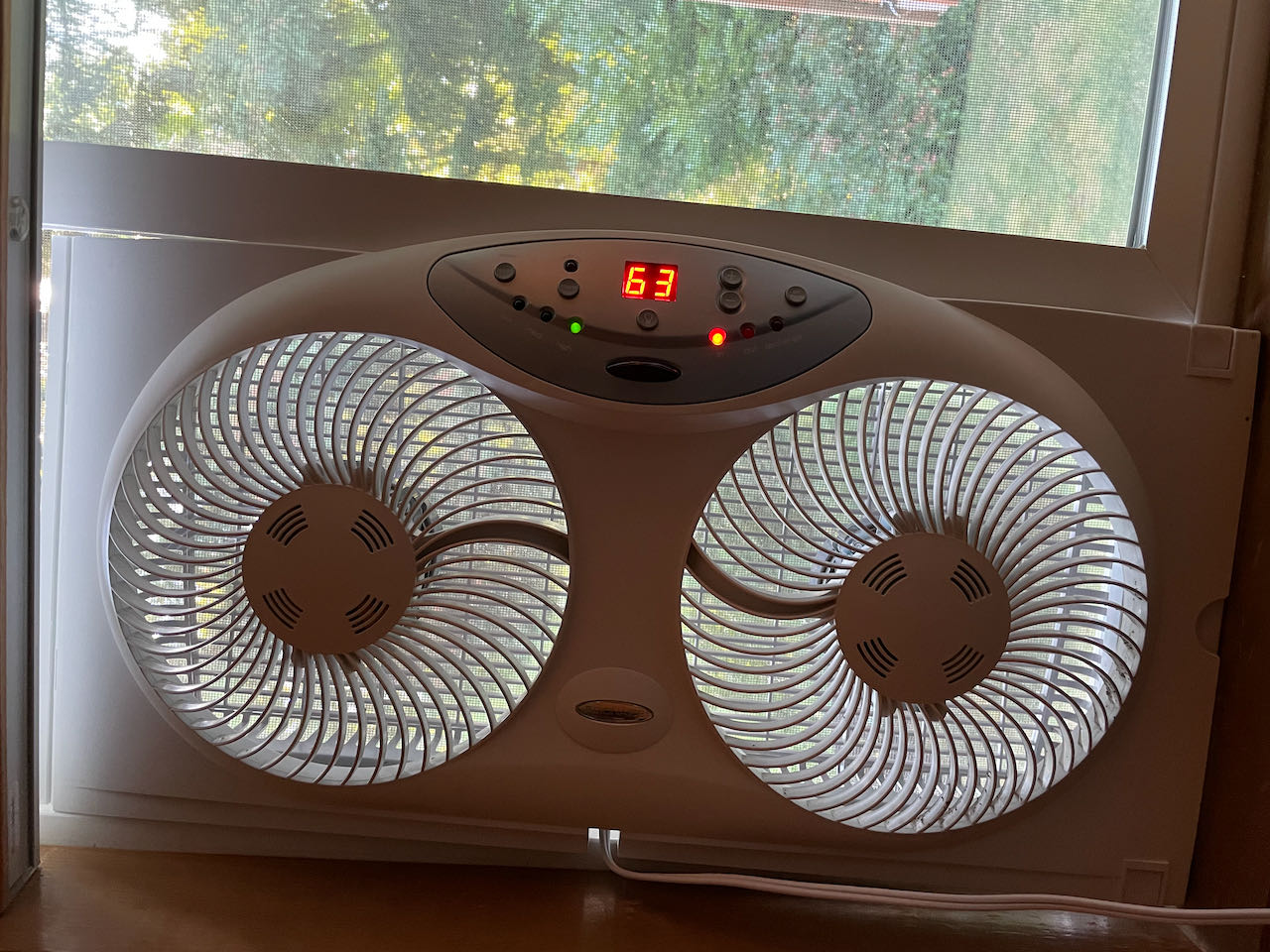 But, alas, this shit was real: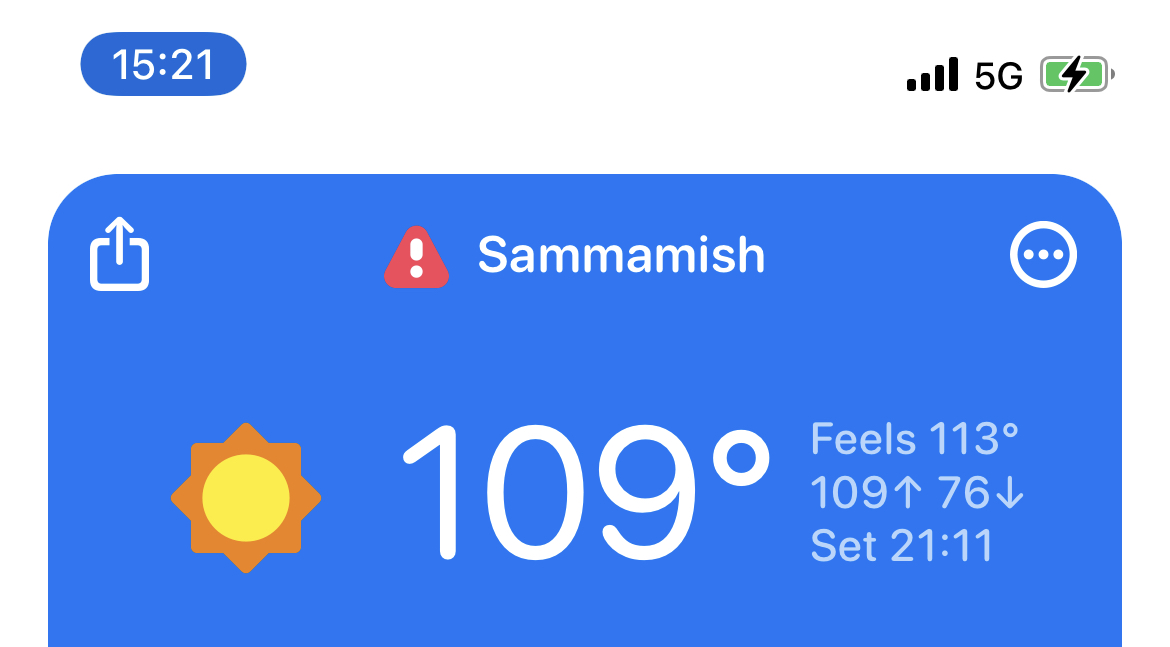 The City of Sammamish set up a "cooling center" in its City Hall that had otherwise been closed due to COVID-19 and extended it into the evening because it wasn't going to cool down. I availed myself for the day, tethering my laptop to my phone's cellular service so I could get work done. Eventually, I had to head home.
The car didn't like it, either. My black steering wheel inside my black hybrid was too hot to touch.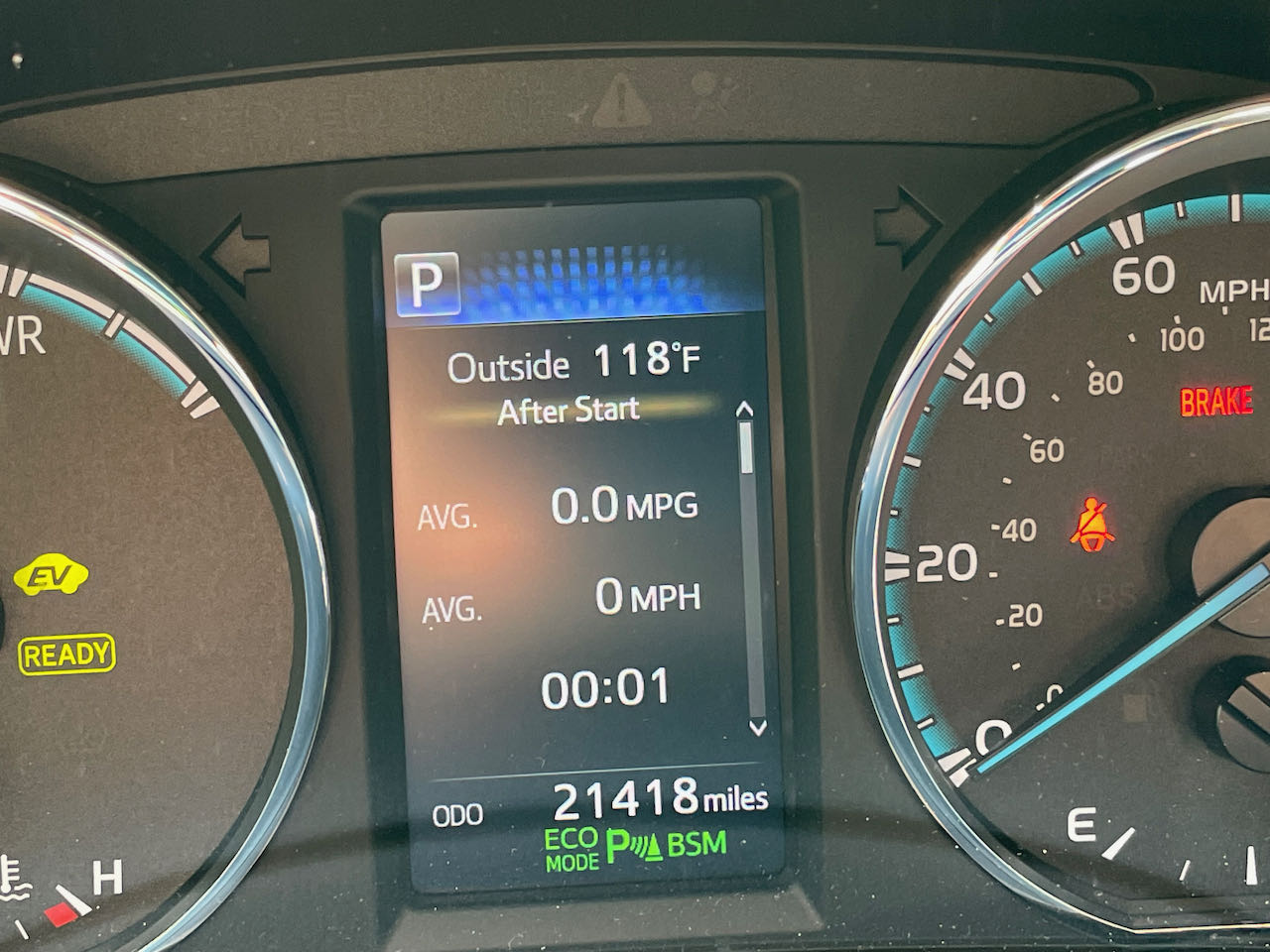 Our upstairs bedroom was 91F by 10pm. It eventually cooled down to the low 80s by morning.