Hippie Bowls are roasted vegetables over a grain, topped with a lemon-hummus sauce. It's become a once-a-week dinner because it's sooooo easy to make and I love the tastes involve.
Hippie Bowls:
2 heads-worth of broccoli florets
1 head-worth of cauliflower florets
2T olive oil
Two pinches of grey salt
Parsley to garnish
1C quinoa
Sauce:
1 1/2C chickpeas (fresh or 1 can)
2T tahini
2T extra virgin olive oil
2 garlic cloves
Juice of large lemon
Grey salt, to taste
Roast the veggies: coat florets with oil, garlic and salt. Place mixture on a rimmed cookie sheet or roasting pan. Cook 35-45 minutes at 400F, stirring about halfway in.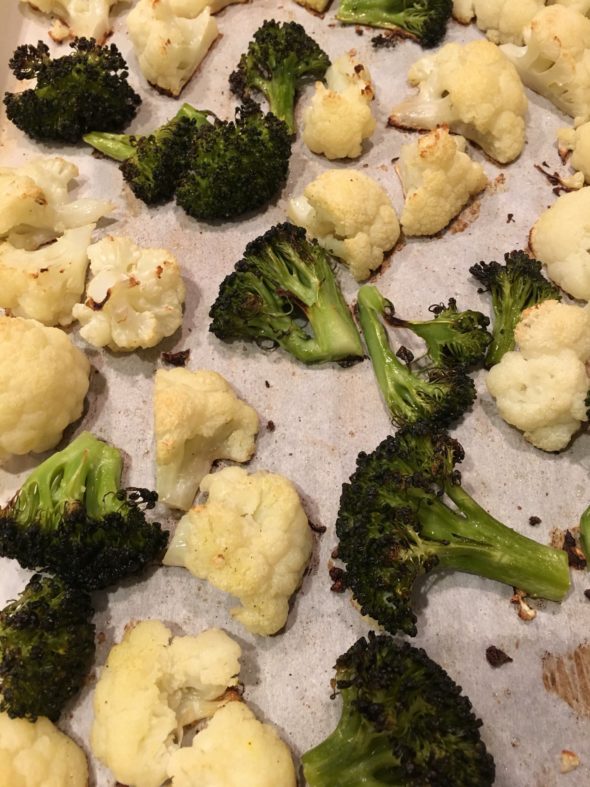 Quinoa: Toss 1C quinoa and 1 1/2C water into the Zojirushi* (or Instapot) and let it work its magic.
Add all of the sauce ingredients into a food processor and blend until smooth. Add water, 1T at a time, to get the consistency as you like.
In individual bowls, place veggies on a 1/2C of cooked quinoa, add sauce. Top with parsley and pepper.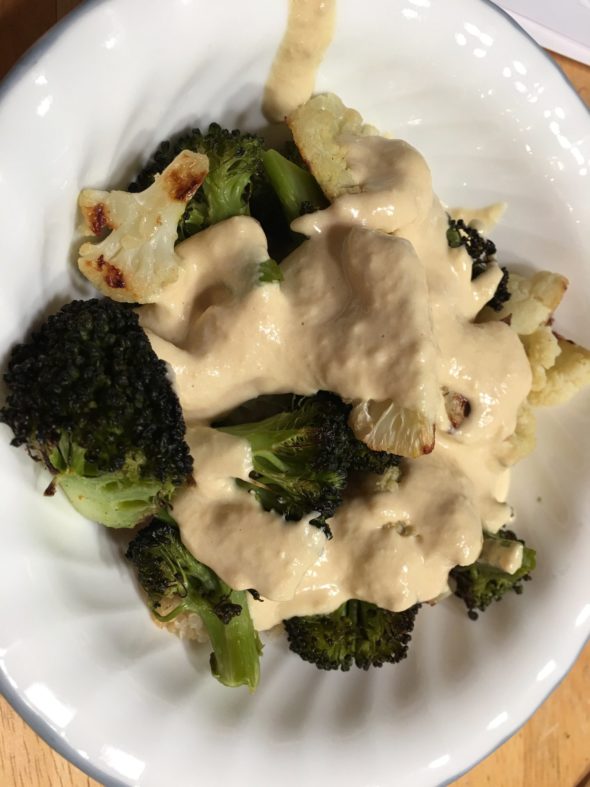 *The Zojirushi is an amazing rice (and other grains) cooker, and was our go-to-gadget before acquiring the Instapot. We still rely on it heavily for making rice and quinoa, because it always turns out perfect. (And hey, an appliance that starts off its cycle playing Twinkle Twinkle Little Star must be happy, right?) It also manages to keep the rice warm for an hour afterward.